According to statistics, more than 90% of mobile applications fail. Although some die due to poor brand quality, others fail due to a lack of a long-term growth strategy.
Your mobile app will face competition from several other mobile apps. Even if the mobile app concept is unique, you must have a sound growth strategy to succeed.
It emphasizes the need for a solid growth plan for your mobile app to flourish and climb above the competition.
So, how can you develop a successful marketing strategy for your app? We review the top ten app marketing strategies for 2023 and how they may help you meet your most ambitious goals.
What is mobile app marketing?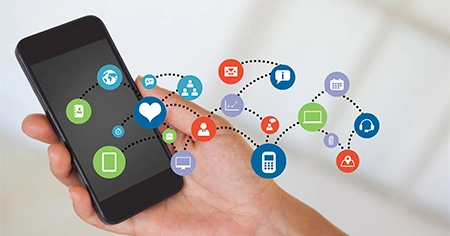 It is a strategy for attracting and engaging people in a mobile app. The primary objective is to convert people from the time they learn about the app into regular users.
In a word, app marketing converts an app user into a committed client. Marketing material that is strategic and tailored is essential for intelligent and efficient mobile app marketing.
Importance of mobile app marketing:
With each passing year, consumers and their attitudes shift. Customers nowadays choose marketing methods that highlight mobile phones. Every client today demands quick access to their chosen company, and mobile applications help them achieve that aim.
Third-party cookies are becoming obsolete, making mobile applications even more crucial for efficient marketing. Mobile applications can customize every text based on the user's interaction with the platform.
Mobile applications are undoubtedly significant at this stage, with consumers spending 88 percent of their screen time using mobile apps and 91% completing in-app purchases after seeing relevant mobile adverts. These data illustrate that effective marketing is only possible with mobile applications in 2023 and beyond.
How can I start mobile app marketing?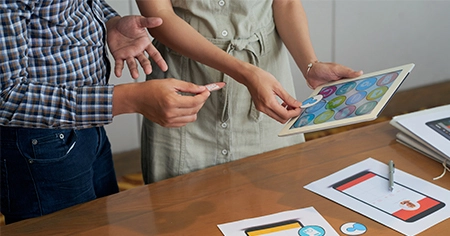 Before we begin discussing the mobile app marketing strategies at your disposal, it is critical to understand how helpful market analysis will be as a starting point for your digital marketing. Market research will assist you in developing a better knowledge of applying the mobile app marketing approaches described in this tutorial. You must be capable of responding to the following questions at an early stage of development, which will also provide context for the optimum official launch of your app.
Who is the core demographic for your app?
How can this audience be divided into user research based on interests and demographics?
What will each group desire or require from your product?
How are your competitors currently targeting the same demographic?
What are my app's critical indicators of success (KPIs)?
Meeting pre-selected KPIs should determine the effectiveness of your app marketing strategy. Seek several market benchmarks for your industry as a starting point, then adjust as you start marketing and gathering data. Performance in terms of these KPIs will offer a clear picture of where your marketing is succeeding and places for improvement.
Key KPIs to be aware of include:
Click-through rate (CTR)
Active users
Churn
Cost per mille (CPM)
Cost per installation (CPI)
Conversion rate
Acquisition cost (CPA)
Retention rate
Here are the following 10 Mobile App Marketing Strategies That You Should Focus on in 2023: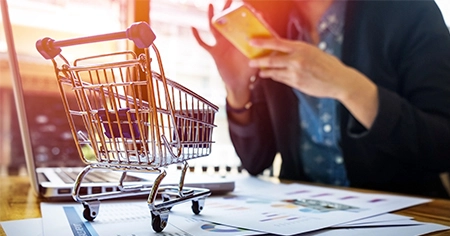 1. Get to know your market thoroughly.
You will only succeed if you understand the market you are servicing and who your actual consumer is.
Don't be shocked if one consumer segment responds differently to your marketing efforts than another. The more you know your customer, the more successful your efforts to reach out to and serve them will be. Let me provide a few ideas for identifying your target markets.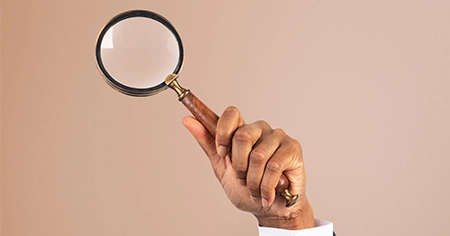 Analyze your competitors: There are several reasons why you should undertake a comprehensive competition analysis -
You will gain insight into which client categories you should target.
Analyzing other applications with comparable features may help you discover what sorts of clients others are targeting and attracting.
You will also be able to identify essential market gaps you can exploit, such as finding consumer kinds that others need to be more focused on.
Evaluate your ideal customer: Take down all you know about your user, such as their gender, where they work, how many children they have, their budget, who they follow on social media, what kind of applications they download, and so on.
Recognize how people think and decide what to buy.
Attempt to figure out what they dislike about existing products.
2. Do market research.
Do you understand where most businesses go wrong? Before designing an app, they must conduct thorough mobile app marketing research. And it is why numerous apps continue collecting dust in app stores.
Hence, firstly, you must comprehend your clients. Determine their pain points. You must provide features in your app that your rivals do not.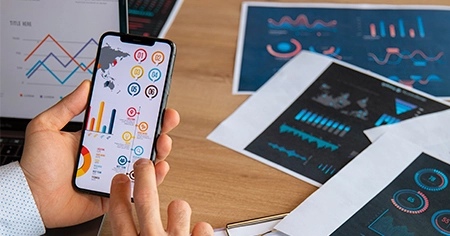 Doing something unique that no one else is doing is the excellent method to establish your presence in your area. No matter how valuable your software is, users must be aware of it before testing and installing it. Here's what you're able to do:
Your mobile app must be optimized for search engines and application stores.
Create blogs.
Your app must be submitted to app review sites.
3. App store optimization
App store optimization refers to increasing your app's exposure in the Google Play and App Store. It's similar to SEO, but it's only utilized for search engine results.
This is vital to your customer experience since, even if your marketing generates many visitors to a Play Store, your program has to look good on its listing to turn these leads into downloads. ASO may also be used to gain organic consumers free.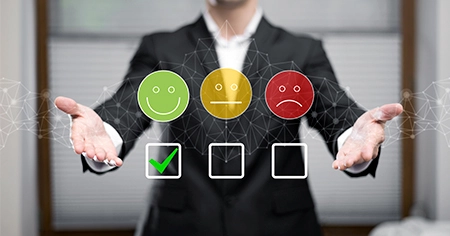 ASO, like SEO, requires you to find and use keywords that will assist your app ranking very high in the Play Store. Similarly, to your homepage, providing images and videos showing your app in action is critical. Use secondary app categories to give people multiple methods to locate your app. If feasible, localize your app store entry for maximum impact.
4. Learn CLV (Customer Lifetime Value).
In addition to attracting new consumers, you must work on maintaining existing users and growing their Customer Lifetime Value (CLV).
Why?
Because it encourages continuing involvement and leads to engagement.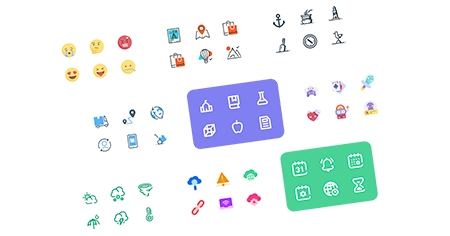 CLV is a measure that determines how much net profit you can achieve from a single client over time. Customers that have a higher CLV generate more income for the firm.
You may increase your CLV by performing the following:
Enhance the onboarding process.
Offer material that keeps customers interested.
Improve client service.
Develop connections.
Get actionable consumer feedback.
5. Build an eye-catching app icon
As they say, the first impression is the last. That is why you must pay close attention to your program's symbol, which is critical in your mobile app marketing strategies.
The app store icon advertises an app and appears on the home screens of the users' devices. As a result, the app must accurately reflect your brand on the App Store grid and the Google Play Library. Here are three helpful application tips: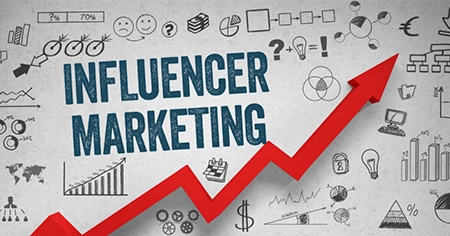 Make the design bold yet simple: Work on a fundamental concept and make the most of it. Avoid complicated icons since they make programs undetectable on the app store grid.
Take care of the text: Avoid including unneeded information on your app. The overuse of text distracts consumers. Some app designers even choose to create apps with no text at all. I'm not suggesting you go that far. It would be better for mobile app marketing if the text fonts were huge and integrated into the design.
Maintain image quality: A fuzzy and uninteresting symbol can never entice users. Resize each picture element as needed. It will guarantee that proper contrast and clarity are maintained between the components.
6. Influencer marketing
Authenticity is essential to 86% of visitors when promoting a business. When done correctly, influencer marketing, or the use of content producers to promote your app, may help portray your company's personality. This app marketing method has taken the sector by storm, with influencer marketing spending estimated to reach $6.16 billion by 2023.
Influencers may help you reach your marketing objectives in a variety of ways.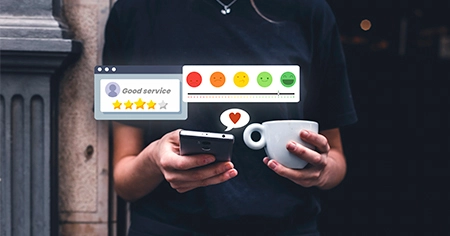 It's critical to remember that there's a delicate line between seeming genuine through influencer marketing - and the exact opposite. Above all, selecting the perfect influencer for your business will be the most critical stage.
A sponsored advertisement will provide a company with freedom that is more creative. On the other hand, just giving your goods to the right influencer is a low-cost strategy to reach your target audience. It also allows the influencer's distinct personality to shine through, making a suggestion feel more authentic.
Verticals such as e-commerce will have distinct approaches to working with influencers. For instance, fashion influencers might use your application to generate lookbooks that can be published on your app and shared on their social media platforms. Influencer marketing is an excellent technique to expose consumers to the features of your app and provide them with a compelling incentive to download based on their admiration for a specific creator.
7. Focus on the customer experience.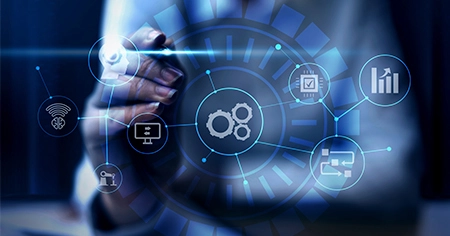 While all the techniques help you recruit, engage, and keep consumers, concentrating on UX is the first and most crucial. Slow load speeds, complicated navigation, and crowded UI contribute to a poor user experience. Just one unpleasant expertise is enough to encourage people to remove your app. As a result, you must maintain the user experience at the center of your mobile app marketing strategies.
8. Use Machine Learning and Artificial Intelligence
AI and ML technology may help simplify user data, evaluate user insights, and engage people in various ways. You may leverage the technology to sell your app more effectively.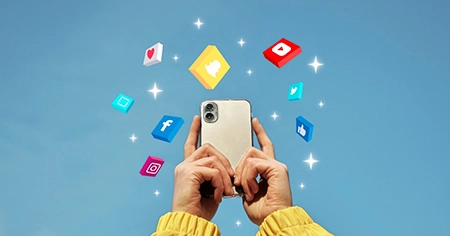 It will surely assist in mitigating the effects of consumer friction and involuntary turnover. Marketers may concentrate on giving clients a centralized mobile application that provides them with actionable analytics. Companies may then utilize these insights to build the best end-to-end consumer experiences and assure the success of their marketing initiatives.
This mobile app marketing strategy will also assist firms in better grasping each customer's demands and expectations.
9. Social media marketing
You must monitor social media activity as an app marketer. Consumers spend a little over two hours every day on social media! It's a good idea to publish consistently on your social media platforms and use them for more than just generating product awareness. For instance, social media is an excellent way to build a community and get feedback from customers who are not motivated to go through your website or contact you in-app. Blog posts, competitions, comment threads, and even user-generated material may all be used as social media content. Engaging channels may be especially beneficial for apps with social components like exercise and gaming. You can also include social media into your app by making it easy for users to post material from your application on their social media networks.
10. Create a landing page.
Several mobile app marketing strategies might assist you in informing your clients about the presence of your app. You may promote your app using your website, and there will need to be more.
We need an unusual technique to entice customers. Mobile app marketing aims to get people talking about the app, and an intelligent landing page may be a lifeline in this situation.
There are several approaches to creating a landing page to advertise the introduction of your app and highlight its features. A preview video is also an excellent idea. In addition, you may use the promotional film as an ad on major corporate social media networks.
Conclusion
We live in a revolutionized marketing age in which marketing demands less effort than a decade ago. Yet, this does not imply that firms would require less time and effort to achieve results from this new marketing strategy. Every app has a unique marketing strategy, and you must determine which formulae will best reflect your software and make it fascinating.