Hiring a professional web design agency ensures that all of the components of your new website work together from the start. A modern website is more than just code with a few words and images are thrown in. A professional website design company will provide you with the resources you need to rise to the challenge in less time and at a lower price than expected. Let us go through the top ten reasons you should hire a Professional Web Design company for business objectives.
Here are the top 10 reasons why you should hire a professional web design company right now:
1. Experience
Web design companies are full of professional designers who have years of experience creating websites for individuals and businesses. That is all they do all day. They have seen almost every design, style, trade, or technical challenge you can think of, and they know how to upgrade, build and fix them all. As a result, they can create a website in a fraction of the time it would take you and make it look and function in ways that most regular people could never do.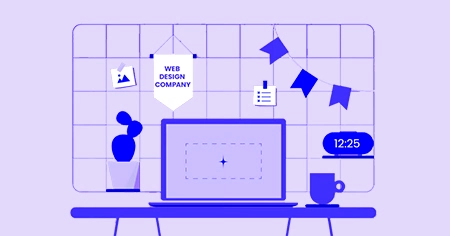 Professional web design companies use cutting-edge technology. How will your website look in two years? A professional web design firm not only creates websites but also keeps an eye on future trends.
A professional website design company can show you how to plan and avoid being left behind in the digital world, with many new apps and ever-increasing web functionality to appeal to the social-mobile-local shopper. Even though you have only a dreamy idea of what you want or need, a professional web design firm can help you refine it and ensure it works in practice; the latter comes in handy! If you do not have an idea, a professional web design firm can assist you in creating your look.
2. Resources
It takes many different resources to create an engaging online presence in the digital age! As a result, a professional web design agency typically combines the ability and vision of other creatives and strategists to provide the desired results. Tools, web development kits and add-ons are only available to professional design agencies, and these resources allow design firms to do things that you could never imagine. Web design firms use cutting-edge technology to keep your website current, running at peak performance, and incorporating the latest designs and bug fixes.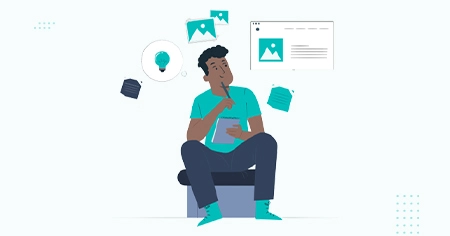 These resources would cost a fortune to obtain on your own (if they were even available), but web design firms can spread that cost across all of their clients, making it cheaper for you in the long run.
Experts are ranging from UI/UX designers to web designers and developers, e-commerce experts, search engine optimization strategists, and IT support technicians will be required depending on the scope of your project.
3. Professionalism
You work hard in your business to ensure that the services and products you provide are of professional quality, and your website should reflect that professionalism. Whether you like it or not, people form opinions about you and your company within seconds of landing on your website. The appearance and functionality of your website will directly affect people's perceptions of you and your company. If your website is sloppy, does not function properly, or lacks the required information, it will assume that you are careless in all aspects of your company.
They will consciously, assume, or unconsciously, that if you did not care enough to create a decent website, you would not care enough to meet their needs. That decision will drive potential customers to your competitors who have a professional website, regardless of whether their products or services are superior to yours.
4. Save Money
You read that correctly! Hiring a professional web design agency can help you save money. Let us face it: your job as a business owner is to run the business. It is not to design your company's website, and any business owner who attempts to do so is wasting valuable time and money away from the business they should be running. Trying to create your website will cost your company more money than hiring a professional to do it for you. Creating a professional website is not as simple as some of these do-it-yourself sites may lead you to believe.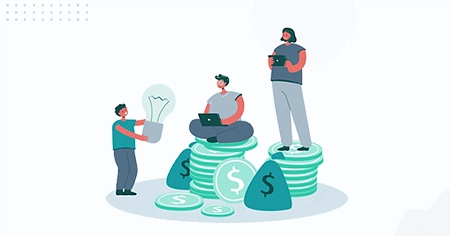 You may conduct preliminary research and conclude that creating your website will only cost you a few hundred dollars. However, when you consider all of the time and effort you'll have to put into it and the potential problems, you'll quickly realize that it's costing you far more than you ever wanted to spend.
That figure is usually greater than the cost of hiring a professional web design company to create a professional website for you.
5. SEO/Searchability
SEO is a process that utilizes professional website designers to boost your website's ranking in search engines. However, if search engines cannot easily find your site, neither will your potential clients. Consequently, you should optimize your site for better rankings.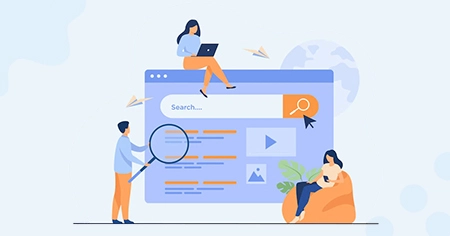 Making your company's site search engine friendly entails understanding the exact phrases, keywords, and content that will allow it to be found by all of the major search engines. Performance and architecture options can also kill or shine your visibility.
It takes a seasoned professional to stay on top of these things. Because SEO is constantly changing, the average business owner does not have the time to master or comprehend it. SEO is a regular part of professional web designers' jobs, and they are excellent at it.
An expert web designer can ensure that your website complies with popular search engine requirements and can assist you in increasing your search rankings and visibility over time. Furthermore, a well-designed website can increase visitors and attract visitors from your competition.
6. Technology
The Internet is constantly changing. Every day, new technologies, computer code, and methods for attracting visitors to your website emerge. Many homemade site builders would not allow video, RSS feeds, or links on your website, which will harm your website. Your web must stand out from the crowd, and one way to do so is to invest in research and development. A professional web designer will be familiar with the website features commonly associated with a specific industry. Having the most recent features can increase website visitors and dwell time. Both of these factors can also help to improve the site's SEO.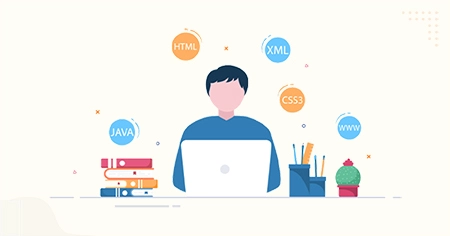 A trendy website can also improve the user experience of visitors. You can also use these features to understand visitor behavior patterns and make necessary changes to website content.
7. Save time
This is similar to #4, but hiring a web design agency will save you time and money. Even if you are an expert web designer in your spare time, you should probably spend time working on your business rather than its website. In addition, while you may rationalize doing the website yourself as an investment in your business, the time you spend building your web will directly divert from the work you need to be doing in your industry.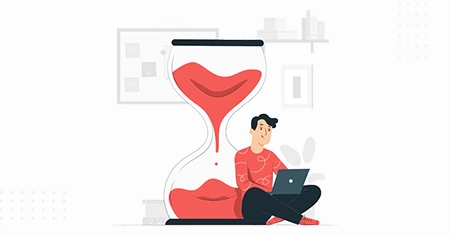 In terms of time and money, trading one of these tasks for the other is a wash. At worst, it will result in a loss of time and income that could have contributed to your company's bottom line.
For a living, web designers create websites. They know the most efficient and quickest methods, and they will have your business website up and running and attracting customers long before most people can decide on a website template. This enables you to work on your business while doing important things.
A professional web design company typically works on a fixed-bid estimate, so it is in their best interest to get your web up and to run as soon as possible. If a project takes longer than expected, the agency risks losing money, which they prefer to avoid.
If you are ready to start, so will your professional web design firm. Of course, if you are not prepared to begin, all bets are off. Also, keep in mind that most agencies have strict contract clauses to keep you on track.
8. Expert Help
Developing a website does not end once it is up, running, and attracting new customers. It is a living thing that requires constant attention to keep working and growing with your company. Website designers give you expert advice while designing your website, but they are also there when some issues and changes are needed. Website performance will often deteriorate due to design or technical updates that must make over time.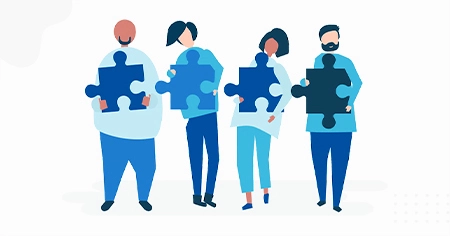 The web design firm you hire will be there for you before, during, and after the website is up and running. They are there to provide expert advice on how to improve your website over time and fix any problems that arise. They created your website and understood what to do if it develops issues or needs to be updated to the most recent technology.
They are also a quick phone call away if you need to change anything on the site, and they can usually do it faster than you can. Just what the issue is, knowing that there are professionals on the other side of the phone who can solve it and get your webpage back up and running is reassuring.
9. Customization
The website designer will assess your company and products and collaborate with you to achieve your website's objectives. Do you want to generate online sales, for example? What about walk-in sales? Will your website be strictly informative?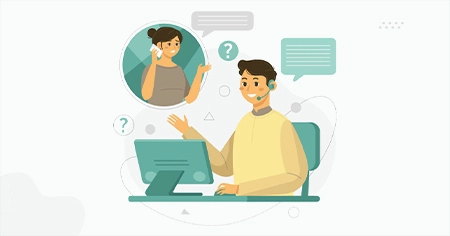 Once these and many other answers, you will tailor your website to your specific requirements. DIY site builders limit the capabilities of their sites and frequently determine graphics and text. These constraints do not bind a professional web designer.
10. Ease of Use for Customers
They acknowledge which design or issues will appeal to users and which will not. There are specific features that make a website user-friendly, and you must include them in your site. Without them, people will become easily frustrated and leave without learning about you or your company.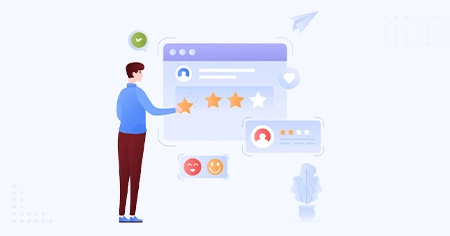 Knowing where to put contact forms, addresses, sign-up documents, navigation bars, and calls to action is standard in web design. The purpose of a website is to entice visitors to want to learn more about you and your company. They would like to know if you could assist them with their issues. If your webpage makes it hard for them to do these things, they will look elsewhere for someone who can improve their experience.
Their web designers spend all their time creating websites and researching that attract people and keep them coming back for more. They understand what makes a web user's experience enjoyable and what turns them off. They use that knowledge to ensure that your website is optimized to attract the most attention from your potential customers.
Conclusion
These are a few reasons for hiring an expert website design company. However, reliability, speed, trustworthiness, affordability, and a clean, professional look are the only reasons you should hire a professional to create your business website.
Are You Looking for Professional Web Design?
Do you want to create a functional, thoughtful, and user-friendly website for your company or product brand? Our team of professional designers will gladly assist you with this.
We provide a full range of consulting and design services for businesses and product brands, including mobile application development, web development, and custom software development.