Asking the right questions during the selection process is crucial because who you want to work with and create your website design will decide both the final product and your satisfaction with the method. A great Website Designer is anyone who not only wants to write code and also fully knows the requirements of the project and investigates the target market of the company and its offerings.
How do you make sure that your website is brilliant, displaying your individuality while trying to cater to your target market?
Everything begins with your website designer. But how do you choose when there are thousands of developers competing for your awareness (and cash)?
These 15 questions will guide you through the basics of building a website, enabling you to ask the correct questions, get the answers you require, and sound cleverer while doing so!
Here are the following 15 Questions to Ask Your Website Designer and Developer Before Hiring:
1. How long have you been creating websites?
You'll want to know how long the Website Designer has been in business because you'll want to know their level of expertise. You should have enough faith in them to return for upgrades and modifications to your company's website. Recognizing that a developer has business experience implies that they will exist for a long period.
2. How so many landing pages will the website have?
A five-page structure is used in the majority of web designs.
About Us page
Home page
Blog
Service Page
Contact Us Page
You might be required to specify any additional landing pages/Service Pages. We suggest adding a sales/landing page for every service you offer.
3. Can you show me some examples of websites you've created? Has any of them been involved in my field of work?
This is probably one of the most common questions people have before deciding on a Website Designer to work with. As a potential client, you should request instances of your developer's prior projects to get an understanding of the style and quality of website design work that you can anticipate if you choose to collaborate with that designer.
Although it might appear odd to many of you, self-employed web designers frequently do not have a website.
If you ask for examples, you might get a list of URLs to different websites rather than a link to the developer's website or portfolio. If you're believing about selecting a reputable web design company, look for their site portfolio on their firm's site.
4. What is your budget?
Don't despair if you have low funds and cannot afford to shell out huge sums; there is an answer. You can obtain a high-quality website at a decent price if you hire freelance web developer skills from an offshore country. Low prices offered by freelancers do not necessarily indicate distinctly average quality work supplied, and are the consequence of lower living costs in nearshore states.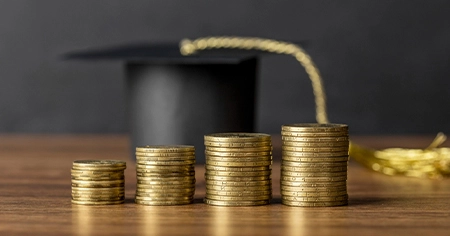 However, read previous clients' reviews and investigations of the freelancer's rating on a platform like Upwork or other substitute freelance platforms.
5. Do you have any case studies demonstrating the outcomes of your web designs for businesses?
A website is more than simply having a visually attractive internet presence. It all gets down to creating an investment return and possessing that website to create company performance. These case studies need to provide concrete outcomes, such as a rise in online sales by a particular percentage, a boost in leads by a certain proportion, or a boost in exchange rate by a certain proportion over a particular time frame.
6. Do you work on projects in-house or outsource them?
Some businesses offer web development and design services and will subcontract the tasks. This can be amazingly helpful at times, but it may also cause communication issues, schedule delays, and extra costs.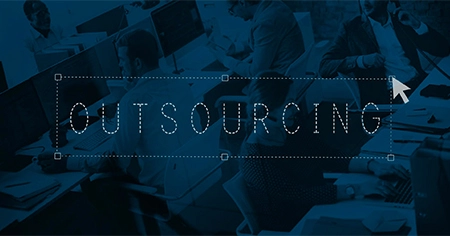 If your Website Designer aims to seek extra support, it's a good idea to understand who they're functioning with and what they are continuing to work on to avoid disagreements along either side and to assist you to get the website for your requirements.
Designers do not offload our brand layout or digital marketing. On content creation and professional custom photographers, we collaborate with other skilled creative people.
7. Could you please show me some examples of your past customer work?
Always drag up previous projects that the Website Designer has completed. Several website designers/companies have websites that highlight their work. Pay close attention to the graphic cues and customer experience when evaluating their client projects. Some businesses' websites only include a few increased case studies; if you'd like to see more, start asking!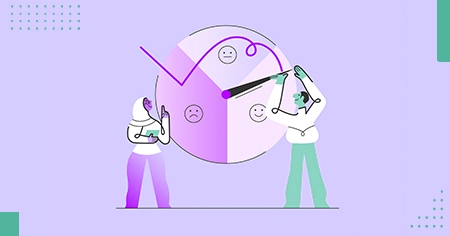 When reviewing their previous work, keep the following in mind: Is the visitor interested in their work? Are the web pages they created mobile-friendly? Had also they created a website that meets your requirements? You should visit the sites and test with them. Investigate them to see if you want something similar.
8. Is your website mobile-friendly?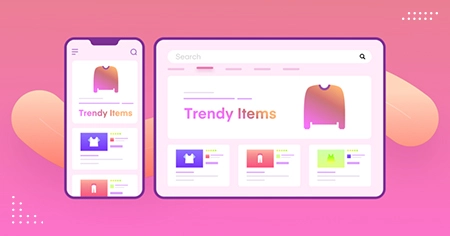 Once we say a website is mobile-friendly, we say that it appears and functions correctly on any smartphone, such as a tablet or a smartphone. Nearly 91% of phone devices place a high value on content accessibility. As a consequence, many consumers may think about leaving a webpage if they are not able to find what they are searching for. A mobile-friendly website should be designed and programmed to be easy to access on a mobile phone.
9. How many websites have you built?
This is a different way to evaluate a freelance web designer's or website design company's experience in the industry. More the websites they've created, the greater what they are they're likely to be. There is a substantial difference between creating 100 crappy sites and 10 high-end, greater websites. So, in addition to asking how so many are, make sure they display examples of past websites they've created.
10. Do you use website templates or build your websites?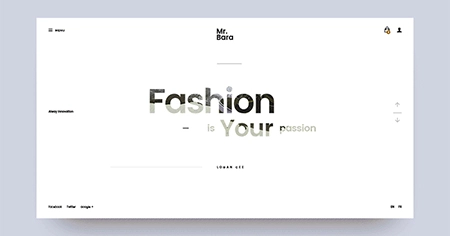 A Website Designer can design a custom design, one relying on a template, or a combination of both. A custom design will best meet your requirements, but it is more expensive. Make inquiries about the choices they provide or consider them against your financial plan.
11. What information do you require from me before we start the project?
To avoid scrambling for content, login information, images, and so on, request this at the start of the project. Talk with your Website Designer to obtain a summary of anything and everything you'll need to give them to get began. Written content, photographers, and graphic designing will unquestionably be required, but this doesn't always indicate that you will provide that information. The content production method is entirely reliant on the developer's process and your cost estimate.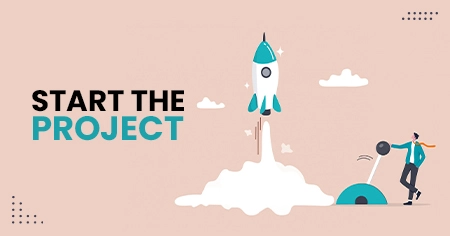 Lower-budget website designs usually require you to supply all visual and written content. The developer then uses that content to build the site. Relatively high designs usually include content creation and brand photographs, but this doesn't prevent you from involvement. You must always provide feedback and participate in your photo shoot. Decide what they anticipate of you and when they expect it. In our project management software, we allocate particular things with deadlines.
Even though we offer customizable writing, based on the type of page, you would then typically be asked to supply some written background info or particular features (eg: FAQ, Covid Policy, etc.).
We arrange a meeting in advance to start our proposal so that you can discuss any concerns you possess as well as get the account(s) data we need to create the site and established your innovation. We've both set a time for users to view all of our working hard and your website. We give you plenty of time and provide feedback and propose site adjustments.
12. Do you have a portfolio?
So, how do you tell the difference between the various agencies you've discovered during your search? One method is to conduct a thorough investigation of the Agency's portfolio. It will provide you with a sense of their abilities, as well as whether they are a great fit with you and can achieve the outcomes you involve in.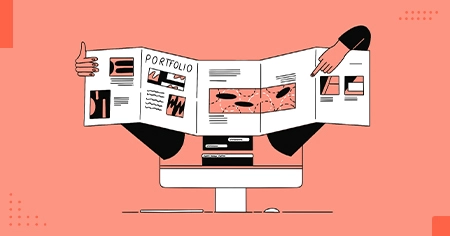 When bidding on graphic design and print work, we provide direct links to client work, but it is not visible on our website. Creating/maintaining a niche, clarity, and direction, is a very common practice in the design industry.
When reviewing a Website Designer's portfolio, consider the following:
Is their work contemporary? Is it enticing?
Is it true that the websites they created are mobile-friendly?
Read our blog post on Why Your Website Should Be Responsive.
Is it appropriate to your website's search criteria?
Is the customer experience pleasant or unpleasant?
Is the writing concise and convincing?
Do the visuals appear crisp and professional, and do they tell a compelling story?
Can they design in a variety of styles, or do they primarily use one?
Our Website Designers are all unique because they are tailored to our client's businesses, target markets, and industry competitors.
Is the client getting positive feedback from previous customers?
13. Which platform(s) do you recommend, and which do you use?
Most web design companies will use a content management system, or CMS, to create your website, so do some research! Understanding the content-management system (CMS) that your developer employs to create your website is essential, particularly if you will be trying to add and trying to manage the data yourself after release.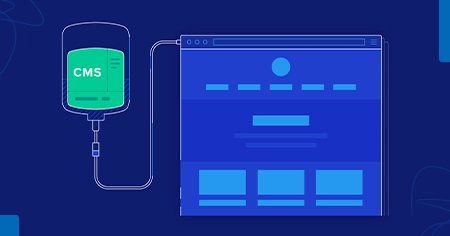 Is your content management system (CMS) equipped for expansion and e-commerce? Are you capable of making changes on your own? Can you have all of the characteristics your company is required both now and in the long term?
WordPress is a popular platform on which we perform best. This free and open-source system for content management is perfect for creating eye-catching design ideas. Although if you lack creative abilities, you can adjust your site once it is active.
14. Which programming language or programming framework do you prefer?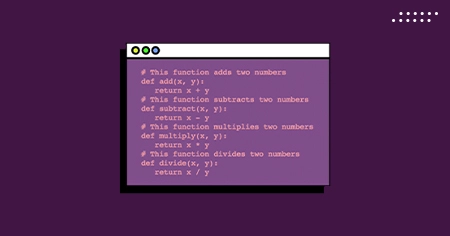 Today's websites are built with a wide range of coding frameworks and languages. The form of framework or code used is insignificant to you or the large percentage of your site visitors as long as the page is loaded quickly and works correctly. If, on the other hand, you want to communicate your webpage to other web-based apps that will add functionality and features to your webpage, you must make sure that your site is consistent with those other services. Put simply, your site and any third-party software ought to be able to speak the same language for the transfer of information to be as simple as possible.
15. What kind of studies do you conduct before starting to build the website?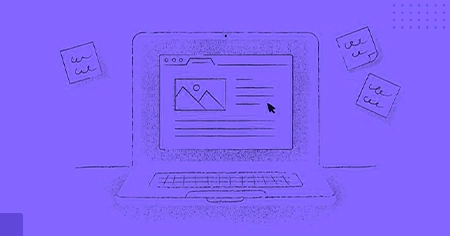 The response to this question will prove your candidate's professional competence. Whilst most website designers will dive straight in and start creating a website, experts will take their time to make sure that they are creating the proper website. The scientific method should begin with the determination of the intended audience, goals, brand image, and so forth. In other phrases, before selecting a team of web developers, the development company should ask you the same questions.
Conclusion
By asking these 15 Questions Before Hiring a Website Designer and Developer, you can reduce uncertainty on both edges and get the website for your needs. Selecting the right organization may show up to be a challenging task. If you understand what your demands are and look in the right places to see whether the organization can meet them, you'll be on right track.