If you are looking for a new website or want to redesign your current one, you probably wonder how to choose a web design agency. The internet is teeming with web designers from all over the world, ranging from one-person bands to award-winning agencies. It is essential to select a web design agency to help you achieve your target audience. They will also help you in your business objectives, allowing your company to progress to the next level.
It can be tricky, even dangerous, especially with many fly-by-night freelancers and snake oil salespeople promising instant success and top Google rankings.
After all, the company you select will be in charge of designing and developing your website, which will be the first impression a customer has of your brand and business.
Does this article highlight seven expert tips for finding the right local web designer for your business? We'll explain why web design company Nashville is the best agency for developing and designing websites?.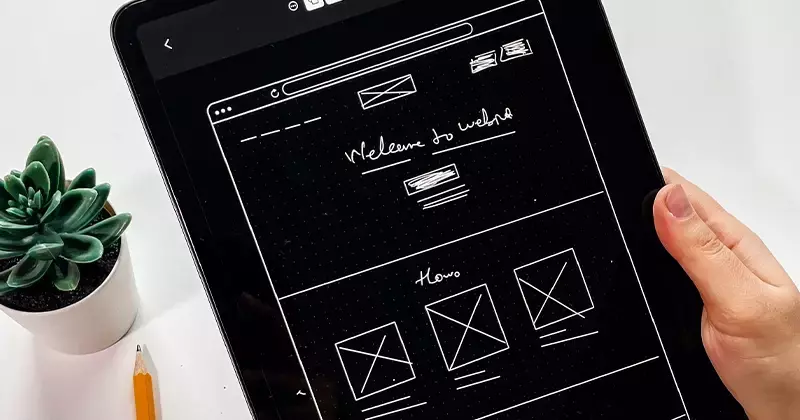 It's always an idea to know what you're looking for before you start looking for a web designer:
Web design is more than just mood boards and colour samples. Of course, aesthetics and creating a visually appealing website are essential aspects of web design. Still, they are only one component of a multifaceted, specialized service that aims to support your entire business online.
Web designers have the technical skills and knowledge required to create websites that are mobile responsive, user-friendly, mobile responsive, secure, and search engine optimized. They ensure that sites connect seamlessly with other online marketing channels such as social media and email.
7 tips for selecting the Web Design agency
Here are seven tips to look for when selecting a web design company:
Talk About Their Experience
You should discuss with a web designer their experience before hiring them. Check to see if they can handle the type of project you want. Find out if they've worked on similar projects before. Check that they have the necessary technical skills and experience to provide you with the best results. Web developers and Web designers have expertise in various skill sets and technology languages to create your website. It would be best to find an agency that perfectly matches your development requirements.

It is beneficial to have awards, certifications, and reviews to boost their credibility. On DesignRush, for example, BragDeal Inc. is ranked as a top Website Design Company.
Decide On Your Budget
Before you begin planning, you must establish a firm budget for your project. It will assist your web design agency in effectively identify your options and allocating your budget.

When making a business investment, most decision-makers base their decision on ROI. When deciding on a web design and development budget, consider the long-term value of having an online presence. If the price is out of your price range, you can always discuss how to scale back your project to a more affordable price point.
Examine Their Results and Portfolio
On their websites, most professional designers will have a web design portfolio of previous work that you can look through to see if you like their work. Look for ideas or approaches that appeal to you, and see if you recognize any of the brands or businesses mentioned. Click through and explore the previous client's site to get a sense of how it feels as a user.

A good web designer will create a site customized to your brand's needs, so look for variety in their designs. If everything appears to be the same, you will receive the same.

And keep an eye out for concrete results. Web design agencies with a track record may publish facts and figures to demonstrate how their designs have benefited previous clients' businesses. Such as increased visitor numbers, lower bounce rates, increased sales, faster load times, and even return on investment.
Read Customer Testimonials and Reviews
Look for previous client testimonials and reviews, which most well-known designers will have. It is also preferable to consult independent websites such as Google. My Business and other review sites. Also, look up the clients' names to ensure they are legitimate businesses, and visit their website while you are there.

You can also look at the web designer's social media profiles for comments, star ratings, etc. As an entire social media is an open forum, it can provide insight into how a business is perceived.
Make a Future Plan
Any good website designer will help you plan your website. Your website will be the platform to communicate everything you want viewers to know about your brand. It is easily expandable as your company grows. If your web design firm is unwilling or unable to create a scalable website, you should look elsewhere.
Find a Proactive Web Design Agency
Being proactive in any aspect of life is advantageous, but it can be especially beneficial in the IT industry. A proactive web development team will identify problems early on and work quickly to resolve them. They will also keep track of tasks and complete your project on time.

When you find a proactive team, you will develop a better relationship and a higher level of trust than if you just met your needs. Your company will benefit in the long run if your team is proactive.

When you speak with a web design, graphic design, SEO, or another similar service provider, you should quickly get a sense of their level of expertise. A professional web design firm should be well-spoken, attentive to your questions, take detailed notes, provide an exact quote, and know their stuff!
Understand the Scope of Your Project
What do you expect the web designer or developer to do? If you want to communicate effectively with your web design agency, you must first understand what needs to be done. Understanding the scope of your project will also assist you in hiring the appropriate professionals. Do you need to build a website from the ground up? You will need to hire an entire design and development team. Do you require custom graphics to help increase brand awareness?

The only way to ensure that you get the project results you want is to thoroughly communicate your requirements and expectations. To do so, you must first understand the scope of your project and be able to explain its requirements.

We have listed our web design process under our services section to give you a general idea of how the website development stages are broken down.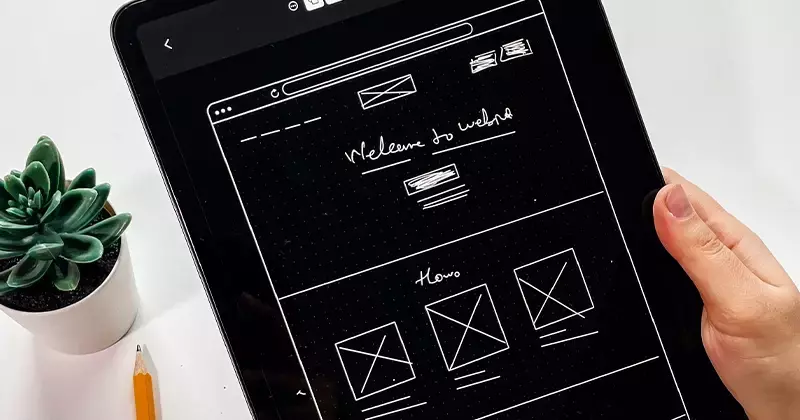 Why is Nashville web Design Company best?
Our Nashville web designers understand that your website is more than just a static page. Your company's website is the first impression it makes. We are here to assist you in creating a well-designed website that instils trust in your customers.

Furthermore, we concentrate on developing a website that keeps your target audience engaged and returning. A professional website creates a visually appealing site; it provides users with a comprehensive and well-designed customer experience.

In Nashville tn Company, we provide Web Design, Web Development, Mobile App Development, Custom Software Development services and the development of the right growth strategy for your business. We learn and spend time about your business and translate that knowledge into an optimized and professional-looking website.
Why choose a web design Nashville tn?
Working with just any digital marketing firm is no longer sufficient; you must partner with a company that will listen to your company's goals and message. It is not something that all digital marketing agencies get right.

Our brilliant web design Nashville team has a wealth of experience delivering outstanding results for various clients.
Consider the advantages of hiring our skilled and talented professionals.
Outstanding design work that impresses your clients
Aesthetics provide the emotional and visual impact that draws website visitors in and encourages them to stay and interact with your company.

Positive feelings about your company are triggered by a beautiful website that engagingly projects your brand personality.

It makes prospects and customers feel good about associating with – and doing business with your brand.

Furthermore, studies show a clear link between high-quality design and website credibility. People are more likely to trust websites that look and feel good.
Integrity of Value
Another reason Nashville is a leading web design agency is how we conduct business. We have a principle here that says success without integrity is a failure. We never deceive our clients. Our sole focus is on developing the best solution that produces meaningful results for your company.
A pleasant user experience that leaves your visitors impressed
When you design your website to provide a positive user experience, you get a valuable asset that is simple for your visitors to access, understand, and navigate.

A good user experience meets your visitors' needs, leaving a positive impression of your company and demonstrating that you care about your customers.

It increases customer satisfaction and strengthens brand loyalty, increasing sales and profits.

Our experienced website designers are skilled at creating exceptional user experiences that achieve your marketing goals.
Proven strategies for achieving your marketing goals
If you want your website to be more than just a glorified money pit, it must be built with strategic marketing goals.

Typical website marketing goals include:

Attracting prospects.
Capturing qualified leads.
Persuading people to buy.
Establishing and reinforcing positive associations with your company.
Building brand loyalty.


We incorporate all aspects of successful strategies into your online presence, including website design, Web Development, Mobile App Development, Custom Software Development, and other services.
Excellent Design
Our web designers in Nashville have years of experience working on high-quality projects for various clients. We don't believe in one-size-fits-all solutions at Thrive. Our team then develops a website strategy that is specific to your industry.
Proven Track Record
Since 2005, the Nashville agency has established itself as a top web designer and developer. We have never stopped innovating our solutions over the years. This vast experience motivates us to provide the best service possible to our clients.
Punctual
We understand how important timeliness is in business. It is why we always meet the deadlines we set for our clients. To discuss the scope and requirements of your campaign, you will collaborate closely with our diligent project managers. Allow our team to assess your objectives so that we can provide accurate timelines for our deliverables.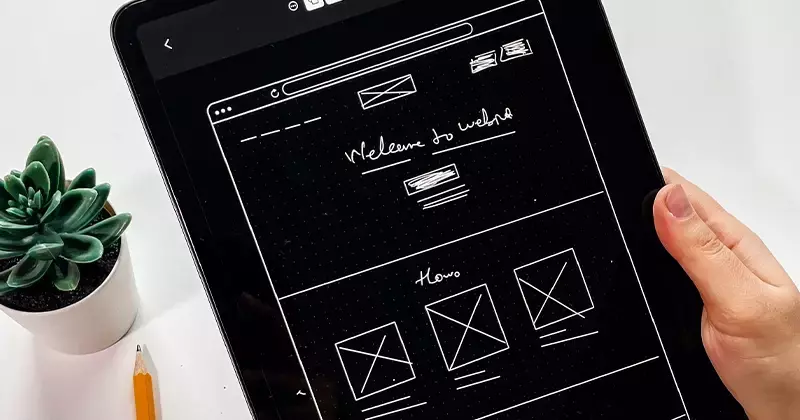 Nashville web Design Company Services
Web Design in Nashville
As a leading website design firm in Nashville, we understand that each industry is distinct. We begin each project by assessing your company's digital objectives. Every website development and design project includes a team of Nashville web developers, designers, and programmers who work together to create a website for your company that is tailored to your needs and goals.

As technological advancements elevated mobile responsiveness to the top of today's essential web design checklist, the ability to make your site responsive to different devices became a more efficient and cost-effective solution.
Nashville web development
Web application development is relatively simple if you do not know what you're doing. Experts know that the web application project will fail unless a proactive, systematic, disciplined, and quantifiable approach to development and later stages is used.

As a web application development agency, we have curated and instilled that knowledge and a set of best practices into our processes to create bespoke visitor journeys that will open new revenue streams for you.

Our experts stay up to date on the ever-changing Google ranking protocols to keep you ahead of the competition with our solutions.
Mobile App Development
The origins of mobile application development can be traced back to more traditional software development. Our mobile development approach is systematic and proactive, and we rely heavily on customer feedback to create solutions that solve business challenges and fill market gaps.

Our design team collaborated with the business analyst and designers to provide proof of concept. Our development team is prepared to test any new functionality introduced in newsprint. It means faster and more error-free delivery while saving you time and money.

We have built over 200 mobile app development projects that have propelled businesses into the growth-hacking stage in less than eight months after acquiring the solution.
Custom Software Development
When businesses require custom applications with unique features and functionality, they turn to software developers to design and build them. Custom software meets users' specific needs more thoroughly than off-the-shelf software.

Nashville's team will collaborate with you to achieve your goals, from planning and development to rapid application implementation.

Our contract software is delivered on time, within budget, and of exceptional quality, and we have the record of accomplishment to prove it. We have created over 20 enterprise-grade custom software solutions to real-world business problems.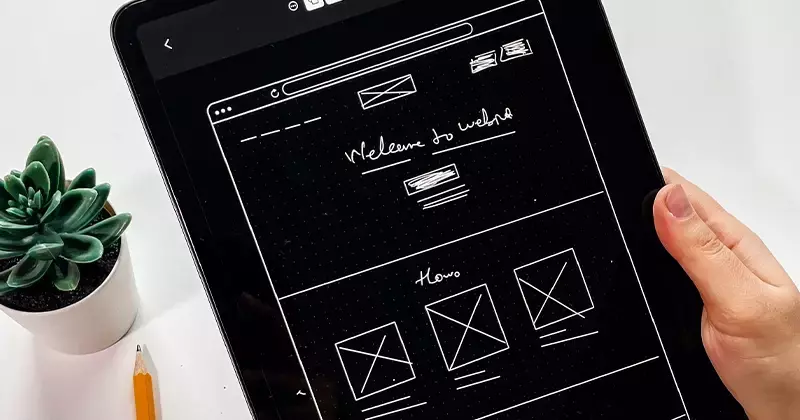 Conclusion