Healthcare mobile app development gives individuals quick and easy access to the healthcare system. Patients may access their preferred healthcare department with a single button. As a result, healthcare applications benefit more than just patients, physicians, and company owners. Healthcare mobile apps are now integrated into our daily lives.
In the market, you will find:
Applications that assist users in tracking their sleep, calories, biorhythms, food, and well-being.
Applications that link patients with trainers, physicians, nutritionists, or therapists via online chat save time spent at the hospital.
Medication reminders
Apps that provide helpful healthcare content that allow users to make an inquiry and then have the required medicine supplied
Pharmacists and doctors can deliver more secure and efficient care by developing mobile healthcare apps, while patients may self-monitor their medication and boost adherence to treatments.
This article will assist you in analyzing the finest healthcare apps, researching technology developments in the mobile healthcare sector, comprehending the future of the mHealth app market, and determining how to create a successful healthcare app.
Below is a list of some facts on healthcare mobile app development:
Consider that the mobile health business is barely ten years old. According to recent statistics, the health applications market contains around 40,000 health apps on Google Play and over 50,000 on the iOS App Store. This figure is rapidly increasing at a 34.8% CAGR and is predicted to contribute $314.6 billion to medical apps by 2028.
Globally, the mHealth sector got $13.7 billion in 2019.
According to an Accenture survey, nearly 75% of patients understand the significance of health-related applications.
With the rising utilization of medical apps, the worldwide medical app industry will produce 111.1 billion dollars by 2025.
By 2026, the demand for telemedicine applications will be worth $17.14 billion.
80% of medical and clinic institutes will employ Chatbots in five years, according to experts. Consumers still desire the numerous benefits of personalization, but they are wary of the opaque techniques firms employ to offer them.
According to Global Business Insights, the market is estimated at $38.89 billion as of 2020 and is expected to expand to $314.60 billion by 2028 at a stunning CAGR of 34.8%. The COVID-19 epidemic has demonstrated that specific solutions will become more common in the following years.
What is a Healthcare Apps Development?
The healthcare app development is creating a mobile app that allows users to monitor and enter their health issues in real time.
For instance, electronic health, hospital experience, records, insurance claims, or medical services.
Healthcare app has a range of uses:
For Patients. Patients want digital health solutions to arrange appointments, communicate with their doctors, and even receive advice.
For doctors. A physician's application will help train staff, schedule appointments, monitor patients, and track them.
Types of Healthcare Mobile Apps:
All healthcare apps may be divided into two groups: healthcare apps and professional apps for patients.
Mobile Health Apps for Patients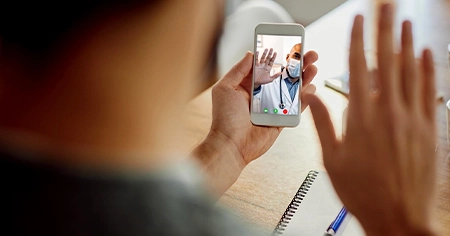 Women's health apps
Diagnosis apps for preventive purposes
Healthy lifestyle apps
Reminder apps -include some health habit and medical tracking apps.
Patient medical education apps
Professional Healthcare Apps
Patient medical health tracking apps
Telehealth mobile apps
Professional networking apps
Database apps & Medical reference
Clinical assistance apps & Doctor appointment
Here we are discussing the following types of Best Healthcare & Medical Apps:
The type of application affects the completely mobile healthcare app development process, including the product's integrations, capabilities, and data security requirements. Mobile health apps are classified into two groups based on their expected use: for medical groups and health professionals. Let us look at a few of the most famous Healthcare mobile app development types.
1. Fitness apps
Several fitness facilities worldwide have been temporarily shuttered because of the Covid-19 epidemic.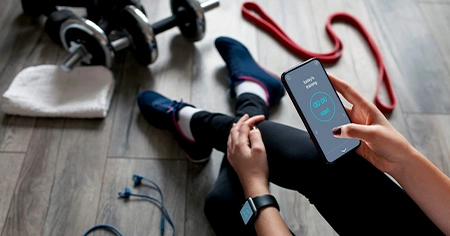 Features:
Celebrity trainers' quick and efficient sessions
Establishing and achieving objectives with tailored workout plans
Searching by workout genre, body component, length, and intensity
On-demand training/joining an upcoming class
Guidance
2. Appointment App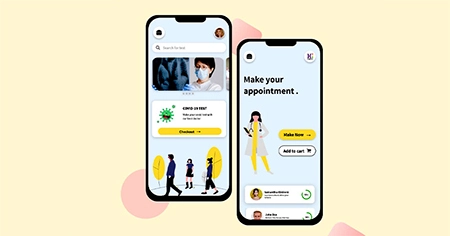 Nowadays, healthcare applications that allow patients and physicians to communicate directly play an important role. Remote aid and internet communication may save a life. Doctor appointment apps enable people to discover the proper doctor at a mutually convenient time and schedule an appointment with a single click.
3. Mobile health applications for patient-doctor communication
These mobile healthcare apps help users schedule appointments, pay for sessions via an incorporated payment channel, choose a medical practitioner, and set up a video conference. A simple mobile on-demand app for physicians may offer the following features:
Built-in messaging system
Prescription Lookup and EHR Drug
Audio/Video Call
HIPAA Compliance
Telemedicine
Health Report Sharing
4. Medical Record App
A medical history will be included in a health record application. This information contains A&E visits, blood pressure measurements, recent test indicators, and medicines. Medical practitioners can utilize the program to update their health records.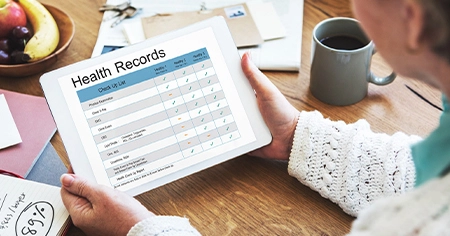 In addition to the capabilities listed above, the app contains the following:
The prescription module allows clinicians to save medical information.
Appointment function for scheduling appointments with patients
Using video or procedure recording instead of text communications
5. Risk assessment apps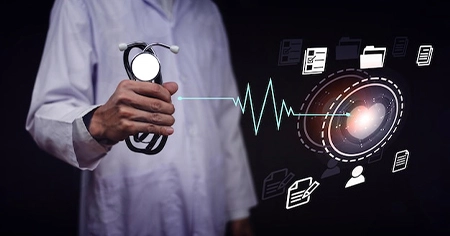 Such health applications are coupled with EHR (Electronic Health Records) and wearable technology, allowing real-time monitoring of patient's health issues, tracking heart rate, and identifying people in danger. Developers frequently employ machine learning for pattern classification when creating a risk analysis mobile app, as we did with our recent project, a breast cancer detection neural net.
6. Lifestyle App
Others may ask if lifestyle apps are relevant to healthcare mobile app development.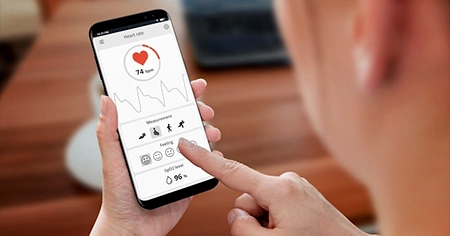 Consider the following features for your app:
Social integration
push notifications
Meditation sessions
Setting goals
Monitoring Progress
Daily advice
Fitness training
7. Nutrition and Diet App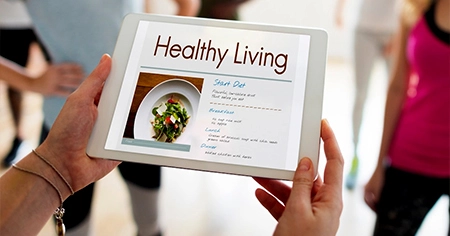 Lifesum, Fooducate, and other diet and nutrition apps are available. Reminders, calorie calculators, meal planning, health and food databases, and other vital elements should all be incorporated into any fitness healthcare app development approach. This will bring users value and motivate them to return for more.
8. Assistants for pregnant
It provides pregnant ladies with a complete tool. A contraction timer, baby name finder, and a birth plan checklist are also included in the app.
Features to consider for your app:
Tracking Fertility, Pregnancy, and Labor
Calendar and Calculator for Ovulation
Articles and guidance about preparing to become pregnant and conceiving
Calculate the Due Date of Your Child
Timer for Contraction
Tops Trends in Healthcare Mobile Apps
Healthcare mobile apps development transforms how patients get medical care and track their medical issues. Developing a health app progresses in this manner.
1. Wearable technology
Wearable technology can greatly assist people in managing their health. Wearable healthcare gadgets let users regularly monitor changes in their Spo2 level, blood pressure, and other parameters. As a result, this technological integration can aid in preventing various health problems.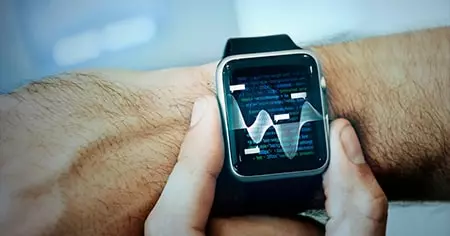 It can also track numerous health activities and save real-time data. Wearable healthcare mobile app development will be a critical aspect of the spread of digital healthcare services. Furthermore, according to the IDTechEx market study, the wearable computing market will be worth $100 billion by 2023.
2. Integration with medical devices
Integration of telehealth platforms with technology is beneficial in a variety of situations. The program will aid you in connecting various medical devices to collect real-time patient measurements and correlate and analyze the data, or you may design an API for wireless monitoring devices to help track patients' vital signs.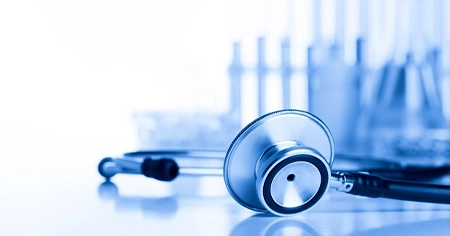 There is always space for integration of developing apps with:
Pacemakers
Electrocardiographs
Automated tonometers
Sugar level monitors, and so on.
3. Artificial intelligence
Artificial intelligence is used for pharmaceutical prescription, Disease diagnosis, evaluating data from medical technology, hospital facility work management and records, improving senior care, and other A.I.
The worldwide A.I. in the healthcare industry is anticipated to expand at a compound annual growth rate of 46.2% between 2021 and 2027, from $ 6.9 billion to USD 67.4 billion. Complex healthcare datasets, the growing need to reduce healthcare expenses, and the growing demand for enhanced healthcare services because of the disparity between health workers and patients are all driving A.I.'s application in healthcare.
4. Blockchain
Blockchain technology is equally vital in managing data, upgrading health systems, and conducting clinical trials in the digital healthcare industry.
Additionally, blockchain technology ensures efficient communication and data sharing among healthcare specialists. Moreover, blockchain technology assists and corrects supply management systems. As a result, with the support of blockchain technology, you may provide excellent medical app development services to medical practitioners and patients.
5. Remote Monitoring of Elderly Patients
According to the WHO, there are projected to be 727 million individuals worldwide aged 65 and more by 2020. By 2050, this amount is predicted to triple, reaching roughly 1.5 billion people. The percentage of older people in the world population is predicted to rise from 9.3% in 2020 to 16.0% in 2050, with the number over 60 expected to reach 1.4 billion by 2030.
6. VR/AR
By 2025, the healthcare-related V.R. and A.R. industries will be worth $5.1 billion. Whereas the future remains a long way away, the influence of AR/VR technology on health can already be observed in a variety of areas, including fitness. This is demonstrated through the FitXR BoxVR sports app.
7. Cloud-based healthcare solution
Preserving patient data is critical, especially in a pandemic environment. It will aid in contact tracing, travel history, tracking the affected persons' whereabouts, etc. Numerous state and federal governments have adopted cloud-based technologies in their healthcare systems to help restore normalcy.
Why Do Healthcare Applications Fail?
There are over 370,000 health-related applications available on both the App Store and the Play Market. Yet pivoting is more difficult for organizations offering technological solutions, such as photo-sharing software. Failures in a health startup may be devastating.
Below is a list of the following causes for a healthcare app to fail:
Absence of feedback from and engagement of physicians in development without a specific app idea and aim
A poor grasp of the healthcare setting, a failure to employ user-friendly material and language
Benefits of healthcare app
Healthcare mobile app development benefits everyone. For the client, it means obtaining medical treatment; for the expert, it means reducing the workload of routine operations, enabling more opportunities to be focused on objective assessment and treatment of various conditions. Moreover, mobile information access makes data collection easier, decision-making faster, and patient-doctor distance shorter.
What are the advantages for the user:
Improved communication and feedback
Improved access to professionals and care Better medication adherence
Remote patient monitoring is possible and straightforward.
Improved medication reconciliation accuracy, which enhances patient safety
Promote a healthy way of life
Benefits for business:
Increased consumer loyalty
Improved engagement through developing a stronger relationship with consumers
Task automation
Attracting customers
The app can enhance and perhaps save people's lives.
Features for Healthcare Apps
Let us now look at the most typical characteristics seen in healthcare mobile app development:
Scheduling
Access to EMR/HER
Payment
Appointments
Tracking
Social integration
Analytics
Reviews of the Picture Gallery
Prescriptions
Notifications (push notifications)
Below is the list of some questions to help you determine if something is vital:
What are the standout characteristics of my app?
Does this feature address the user's primary concern?
Is this a feature you should keep as a unique feature for future monetization?
Is this feature beneficial to an original or future goal?
Is this a helpful feature?
Is this just a neat bonus and not the main functionality?
The specific features of customization and personalization are listed below.
Accessibility for impaired individuals (support for larger fonts, sign language translators, speech-to-text or text-to-speech apps, augmentative communication software, etc.)
Scheduling is used to make appointments and by physicians to manage them.
Push alerts and reminders.
Security and privacy. Consumers want the security level to be online with financial apps.
Reporting and graphing capabilities.
Socialization and networking.
Personal docs/account patient's to get messages and alerts and access to the patient's health status in one location.
Telemedicine alternatives for remote diagnosis via actual text/video chat assist patients in contacting physicians in emergencies or discussing diagnoses or treatments.
Conclusion
So, how do these statistics and estimates add up? There appear to be substantial financial prospects for healthcare mobile app development. Healthcare professionals or organizations engage in this sector to enhance service quality, boost operational efficiency, and encourage patients' self-management habits.