Many of us have observed significant developments in our jobs firsthand. Consider the technology stack you used 20, 10, or even 5 years ago. Since then, you've improved practically every part of your digital existence.
Several of these technologies have been in use in some form for ages, but they are now entering a brand-new phase. Like in the fable of the rice and the chess board, where each square on the board doubles the wager from one grain of rice to two, then from two to four, the advances and use cases for these technologies are now scaling "on the second half" of the technical chess board.
In a PwC poll of 10,000 individuals in Germany, India, the United United States, the Kingdom, and China, 59% anticipated that technological innovations would "substantially disrupt" how people are working in the next five to ten years [*].
The future of work may see large segments of the workforce transition into lower productivity, lower-paying vocations, and employment.
Hence, in this article, we'll look at how technology could affect the future of employment. We'll also give you some pointers on how to stay ahead of these forecasts before you're left behind.
Is technology changing the future of work?
One significant factor in companies' efforts to differentiate themselves from competitors is their ability to harness emerging technologies. Such as automation, artificial intelligence, and machine learning to make greater use of analytics and business intelligence (BI) as a force multiplier. Yet, adopting these technologies will most certainly result in the displacement of the vast majority of manual employees. Businesses must retrain those individuals to focus on value-added tasks to retain a stable and reliable workforce. Companies that invest in new technology may utilize them as a force multiplier and gain significant benefits, but they must retrain their manual staff to focus on value-added operations.
Simultaneous Impacts of Technology
Today's technological developments influence the future of work in three ways: by expanding and speeding up human ability, replacing labor with robots, and enabling new methods to access and supply labor.
They are scaling and accelerating human capabilities. Technology has been expanding human capabilities since the invention of the Gutenberg press. Several modern technology applications boost productivity; nevertheless, two examples provide a sample spectrum of today's capabilities to modify the work landscape.
One example is MITx, a pilot initiative developed by MIT to construct a digital reproduction of the classroom. In March 2012, MIT offered the prototype course "Circuits and Electronics" to approximately 154,000 students from more than 160 countries.
Less than 5% of enrolled students passed the course, as is usual for massive open online courses (MOOCs). However, that statistic needs to be more significant. In absolute terms, 7,157 students passed in one semester—more than MIT could handle in person in forty years.
A second example comes from the realm of robotics, where current breakthroughs in leading artificial intelligence laboratories are culminating in the construction of sophisticated robotic hands that can spin, grip, pick, make beds, and arrange things of any size.
Here is how we predict technology will affect the future of work:
1. Internet of Things (IoT)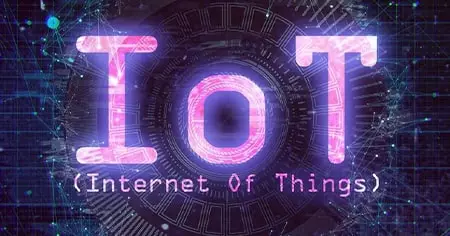 We live in a digital world where practically everything is connected. The Internet of Things (IoT) is a complicated network of interconnected 'things' with intelligent devices such as sensors and appliances. This massive network of interconnectedness has altered how we engage with our surroundings and how businesses create relationships with their consumers. From a commercial standpoint, you should not simply 'jump on the bandwagon' because all of your rivals are doing so - using this source of technology should start with a purpose in mind, not the technology itself. What goals does your company wish to attain, and how will this affect current operations? How will you improve system integration, data storage, and security?
2. Working, Training, and Brainstorming in the Metaverse
The extended reality, which comprises virtual reality (VR), augmented reality (AR), and mixed reality (MR), promises to replicate our three-dimensional environment digitally. Your unique avatar may roam around, hang out, and interact with other individuals and items in this virtual realm known as the metaverse with a VR headset.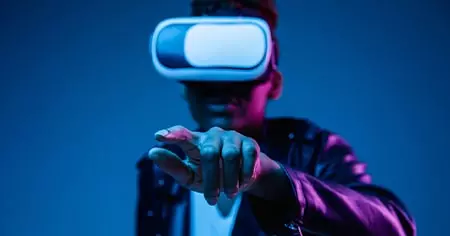 According to research in Microsoft's Future of Work Report, meetings in the metaverse may increase entitativity or the sense of belonging to a group. While this is restricted in Zoom calls, it sharply increases in the metaverse. As a result, team dynamics may be equivalent to face-to-face interactions.
3. Pharmaceutical and chemical
The technical skills and their complexity in this profession are continuously evolving. This is only one of the results of the Future Chemistry Report, which we issued this year in collaboration with BAVC and IG BCE.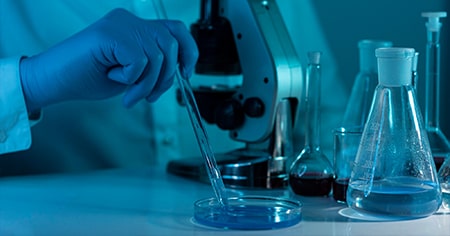 Worldwide, innovations in automation and robotics, cybersecurity, machine learning, material sciences, IoT and connection, alternative feedstock, virtual reality, Big Data, 3D printing, biotechnologies, and AI have already pushed the pharma and chemical industries ahead of the curve.
Adoption of developing technology varies by country. For example:
The United States leads in the need for personnel with data science and analytics abilities, an understanding of machine learning and AI, and hands-on experience with Big Data technology.
China places a premium on people who can demonstrate material sciences expertise.
The German chemical sector is well-positioned in emerging competencies such as automation and robots, 3D printing, and additive manufacturing.
4. Artificial Intelligence (AI) and Automation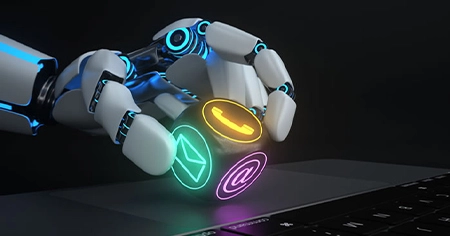 Automation and AI profoundly transform organizations, contributing to growth while increasing productivity. These technologies are reshaping the workplace and the future of work. Machines will handle repetitive tasks, and Robotic Process Automation (RPA) is designed to be more efficient and accurate. When technologies like RPA are integrated with document capture and management solutions, enormous increases in efficiency through automation are achieved. This creates additional opportunities for entrepreneurs, society, and the economy. While this may generate fear about job redundancy, it means staff can focus on more important jobs that increase income and provide better customer experiences.
5. 5G connectivity
Virtually all of these cutting-edge technologies are part of the Internet of Things (IoT) ecosystem, in which a network of linked sensors and actuators manage and monitor the environment and the items and people that move within it.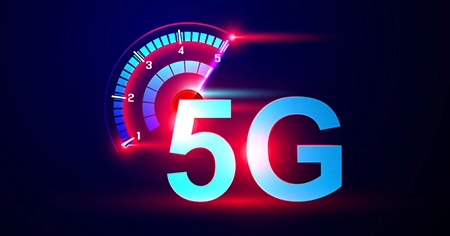 As Verdict recently observed, IoT has the potential to be much more prevalent than today's computers and mobile devices, but it has yet to arrive.
For the next step of ubiquitous IoT, widespread 5G adoption is required. The "massive IoT" would require low-cost sensors, long-life batteries for intelligent meters, cities, buildings, residences, and fleet management across a large region instead of localized 5G coverage.
5G will change communication infrastructure by enabling more excellent data rates. Its coverage will assist second-tier cities, which is essential because they are home to many small and medium-sized firms (SMEs).
Second-tier cities, where many SMEs are located, would gain from 5G coverage. Smaller towns may also have commuters aiming to hybridize employment after the coronavirus.
According to Global Workplace Insights, by the end of 2021, 25% to 30% of the workforce will work from home several days each week. Yet, no matter where you reside, enterprise-grade broadband internet is available because 5G network slicing can give business-level internet to distant workers.
6. Cloud Technology Adoption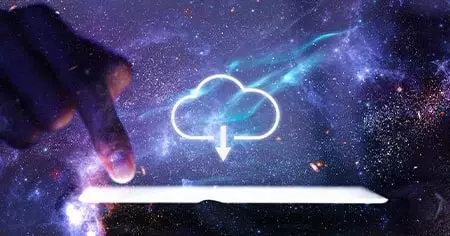 Several firms have ventured into the cloud due to the fast alterations in the digital world. Your firm may already be using a cloud service for simple functions such as file sharing and storage or data analysis. This invention provides location and device freedom, offline information access, and scalability. To gain a competitive advantage, your future workers must be able to capitalize on this opportunity.
7. Mining and metals
The speed of change in the mining and metals business is likewise quickening. Companies in this field mainly focus on IoT & connected devices, Big Data analytics, and robotics.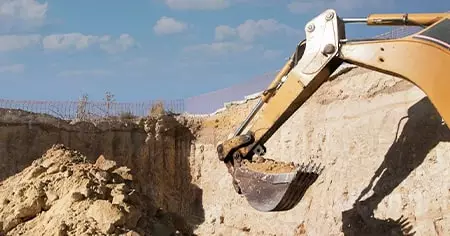 Jobs that will become increasingly in demand during the next four years include:
AI and machine learning specialists
Data scientists and analysts
Process automation specialists
Robotics engineers
Software and application developers
Specialists in digital transformation
Remote sensing experts and technicians
Management and organizational analysts
IoT experts
Big Data experts
8. Construction
In addition to nails and hammers, 3D printing and VR headsets may become new tools for construction workers. Some new technologies that will influence the future of employment in this subject are as follows:
Robotics
Wearable technology
Cloud computing and machine learning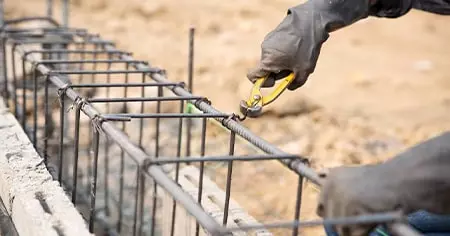 Virtual and augmented reality allows designers and builders to communicate and work on their projects in real-time. In addition, the role of digital construction — which allows for time, money, and material savings — will expand, allowing projects to be designed, built, and operated using 3D models before they take physical form.
9. Automotive
Automation is a concept that has been introduced previously in the global automobile industry. Yet, introducing more advanced cognitive technologies and machine control has the potential to boost significantly. Furthermore, progressing towards in-car connection and intelligent cities (maybe sci-fi reality isn't that far away, eh?) will foster the rise of:
Software and services
data
networks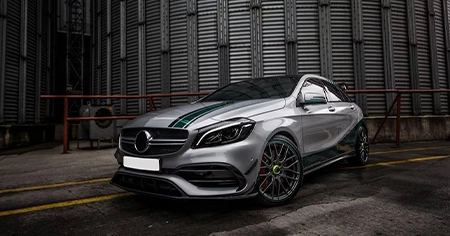 Expanding these ideas will increase the demand for highly qualified and tech-savvy engineers and data, software, and cybersecurity specialists.
Investments in future of work initiatives 2021-2024 per IDC
IDC (International Data Corporation) began a lot of work practice a few years ago. In June, the research firm revealed updated results on the future of work technology and services, including expenditure plans for 2021 and the projected period through 2024.
With IDC, we're in the context of digital transformation because its Worldwide Future of Work Spending Guides are based on its Worldwide Digital Transformation Spending Guide and "determine FoW-specific opportunities by sizing the DX technologies that fundamentally change the worker experience and role of the human worker." FoW is for the Future of Work, while DX stands for digital transformation.
According to IDC, developing the new workplace and shifting the workforce will stimulate a total investment in future work technology of over $656 billion in 2021.
It is a 17.4% increase over 2020. Global expenditures in technology supporting Future of Work projects are expected to top $1 trillion by 2024.
The future of work is about reimagining how work is done. It represents a significant shift in the work model towards one that encourages human-machine collaboration, allows for new skills and work experiences, and supports an innovative and dynamic environment unbounded by space or physical location. (IDC)
According to IDC, all elements of how our businesses and we operate are shifting, driven by the pandemic, and facilitated by third-platform technologies (the interaction between cloud computing, social, mobile, and data, and creativity accelerators such as IoT).
Adaptive skill development, networked, collaborative workplaces, and improved project administration are the use cases predicted to have the most expenditure rise throughout the 2020-2024 forecast period.
Technology Will Create New Roles in the Future
According to a 2020 estimate, "85% of the jobs that will exist in 2030 have not yet been conceived ." Based on the patterns outlined in this essay, we anticipate that the top remote organizations will begin to add these roles to their ranks:
AI or Coding Ethics Specialist
Extended Reality Architect
AR/VR Support Engineer
Director of Metaverse Engineering
Avatar Creator
Virtual Architect
AI Architect
Human-Technology Liaison
AI Research Scientist
AI Engineer
Machine Learning
RPA Developer
Automation Specialist
RPA Architect
Engineer Automation
Robot Monitoring Professional
Automation Engineer
RPA Analyst
Conclusion
Technology is advancing at the speed of light, and it has the potential to transform the workplace of the future into a more efficient and fun place to work. Consider brushing up on the techniques mentioned in this essay to keep one-step ahead of this quick advancement.
New technology and innovations will increase efficiency inside your organization and have an excellent long-term influence. For example, AI-enabled technologies meant to handle monotonous activities, such as Robotic Process Automation (RPA), will create new job possibilities and allow individuals to focus on work that is more meaningful. A broad-based and broadly accessible future of work will need a variety of deliberate interventions from the government, the corporate sector, and the civic sector.