Numerous website builders are available; how do you determine which is best for you? A leading site builder may give you access to a range of versatile development tools you can use to construct anything you desire effortlessly. You will be ready to get your ideal site up and to operate quickly and easily. The genuine answer to the issue of the top web builder will depend on your needs.
You'll have to find out how they compete regarding pricing and usefulness, which can be challenging. Several of the solutions provide a variety of features but have widely disparate pricing plans, which is why we used and assessed a variety of platforms to compile our list of the best website builders for businesses. In this post, we'll go through the most common ones' reviews, pricing, and comparison to help you select the best website builder.
What to Look for While Selecting the Best Website Builder?
When analyzing the best website builders, Firstly answer these questions for herself. What are your goals, and what functionality might you like to see on the webpage? You may include things like: a contact form, social networking tools, an online store (e-Commerce), a photo gallery, a reservation system, SEO elements, a blog section, and so forth.
If you need additional definitions of your objectives, check your competitors' websites or other websites for inspiration.
Before making your final decision, you may use the account (free plans) or the large money-back guarantee. Next, analyze your expansion alternatives. Will you be updating your website frequently? You must ensure that your website builder can handle your demands as your organization expands.
Here we are discussing the Best website builders in 2023:
That being said, let's look at the top website builder software to get your website up and running without hiring a developer or learning HTML from scratch.
1. Wix
Wix.com is another famous cloud-based site builder program. It provides easy use and a robust collection of website design tools. Wix is used as a website builder by over 1.9% of all websites.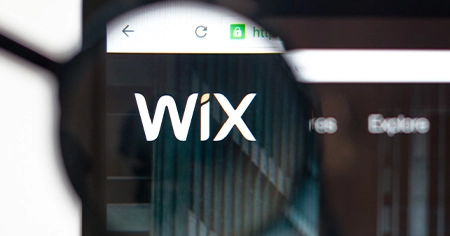 How does it work?
To begin working on your Wix website, you first must sign up for a free account. Afterwards, Wix will ask questions to help you make your website. This is fantastic since it means you'll get a personalized experience: Then, you can:
Let the WIX AI create an online presence for you (an incredibly unique feature). You'll answer additional questions, and the AI will choose a template for you depending on your responses.
You may select a template from the 800+ templates available.
Pricing: Wix provides the most recent free version together with a Wix domain. Link a domain for $9.16 monthly. Their combination package costs $14 monthly and will earn you a free domain name. E-commerce plans for online shops begin at $23 per month.
Comparison: As a small company owner, you would like a service that delivers on its promises while being reasonably priced. As a result, Wix is our overall choice for the best website builder for small companies.
Review: We found Wix's UI extremely user-friendly during our testing. You may add your text and photos to them by dragging and dropping, which almost anybody who has worked on a computer can accomplish. When we did run into issues, though, there were Help links all over the page. It's inexpensive, simple to use, and narrowly targeted towards a small company clientele. Over 800 company templates span practically every business imaginable, from banking and legal to agriculture and gardening.
Prons
About 800 responsive and trendy templates
AI and drag-and-drop editors
Good business characteristics
Cons
2. Weebly
Weebly, which Square recently bought for $365 million in April of 2018, is a lengthy website builder that allows you to construct regular websites and e-commerce storefronts. Weebly presently powers 0.6% of all internet-based websites.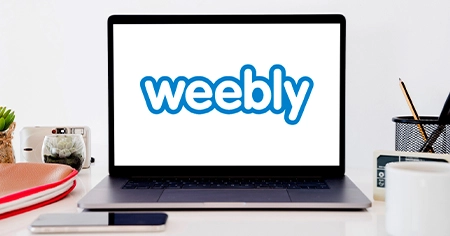 How it works:
Weebly is lets you get started by creating a free account.
From there, you may select from several themes (the precise number depending on the sort of site you're creating, such as a store versus a company site):
Pricing: Weebly offers a customized free plan. Paid plans begin at $5 per month after that.
Comparison: If you want to sell through your website rather than merely advertise it actively, Weebly is the finest option. Its Pro plan offers superb e-commerce options for a reasonable price that can't be surpassed anywhere.
Review: Our testing found its UI significantly more challenging than Wix's but slightly more straightforward than Squarespace's (see below). It also needs more templates than Wix, and its designs are more appealing than Squarespace's. Yet, we discovered that Weebly outperforms competitors in other areas. Initially, its mobile app is perfect and even works while you're offline. Second, you may construct member-only pages on the Expert and Performance Plans. Finally, there's the Weebly App Center, which has over 300 social networking applications and e-commerce applications covering marketing, communications, and other site functions and features.
Prons:
User-friendly interface
A fundamentally simple.
Cons:
Only 40+ themes
They have more drop-and-drag elements
3. Squarespace
Squarespace is a renowned best website builder noted for its beautiful designs and ease of use. According to W3Techs, approximately 1.8% of all sites are made with Squarespace.
Squarespace has great-looking themes for a range of themes and an easy recruitment and selection process that makes it simple to develop a website regardless of your technical expertise.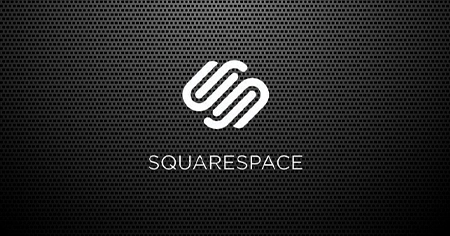 How it works:
To begin, Squarespace requires selecting a basic template from the 65+ accessible templates. The templates are organized into categories and, overall, offer excellent modern, minimalist aesthetics.
Pricing: Squarespace websites begin at $12 and $18 per month. Their monthly fees for online retailers range between $26 and $40. Squarespace is a wonderfully designed website with extremely easy-to-use functionality.
Comparison: If you own a unique business, such as a photo studio, then the aesthetic attractiveness of your site is your rallying call. If you're looking for the best website builder with appealing themes, Squarespace has the most tastefully created. These layouts, carefully developed by professional designers with clean lines and enough white space, may help your company's website differentiate itself from the competition.
Review: When we tested Squarespace, we discovered its push interface was more challenging than Wix or Weebly's. But, no programming or website design skills are required; spend time studying the system. Squarespace is additionally more pricey than others. Yet, if you would like your company to seem nice online, it's usually a fee worth paying.
Prons:
More than 110 contemporary templates
Well-integrated business characteristics Intuitive and straightforward to use
Cons:
Further pixel-perfect adjustments are only possible using HTML/CSS code.
4. Shopify
Shopify is unique in that it only focuses on e-commerce rather than assisting you in creating a multifunctional site. According to the data, Shopify powers 4.4% of all web pages worldwide, making it the second most common way to create a website (second only to WordPress, which has a massive 43% market share). It's also the second most popular approach to establishing an e-commerce store after WooCommerce.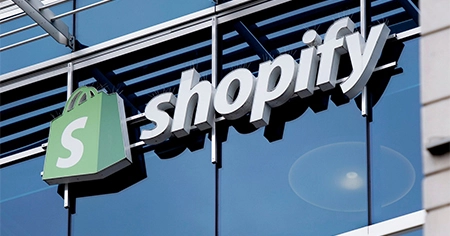 How it works
When you establish a free Shopify site, you will be prompted to provide some details. Here's where you'll find:
Choose a theme.
Of course, there are costs.
Add applications to increase functionality.
Pricing: Shopify's monthly rates begin at USD 29. We have a website devoted to detailing Shopify price plans in additional depth.
Comparison: Shopify is an attractive choice for individuals who want to expand their online company or store. It includes a plethora of handy features for e-commerce sites.
Review: Because Shopify is a business-focused builder, many capabilities benefit e-commerce. You name it: automatic tax computation, delivery, many payment choices, abandoned cart recovery. If what it offers is not enough, there is also an app store where you can obtain extra features for your website.
Prons:
Excellent app store
Top-notch e-commerce features
Perfect for businesses of all sizes
Cons:
High barrier to entrance
Modification necessitates coding abilities.
Just nine free templates are available; all other alternatives are purchased.
5. Hostinger
Hostinger Website Builder, previously Zyro, is a robust and reasonably priced website builder for newcomers. With the WPBeginner Hostinger coupon code, they offer an easy-to-use drag-and-drop website builder, free hosting, and 81% off premium plans.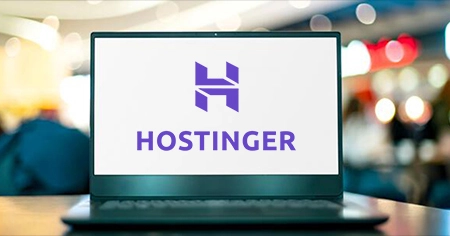 Pricing: The Single plan from Hostinger costs $1.99 monthly but does not come with a domain name free. The Premium plan begins at $2.79 monthly and consists of a free domain. The Business plan, which contains additional capabilities, starts at $3.99 monthly.
Comparison: Hostinger Website Builder has a drag-and-drop editor that is both practical and simple to use. Therefore, an organized arsenal paired with simple page navigation lets you figure anything out quickly. Furthermore, the service is developing an AI website builder to enhance the user experience even further.
Review: You may leverage the AI-powered business tools Hostinger Website Builder provides, such as a copywriter and a heatmap. While the first function is self-explanatory, a heatmap displays what your site's visitor's look at.
Prons:
Around 130 stunning templates
AI business tools with an intuitive drag-and-drop editor
Low cost
Cons:
Customization is limited in the grid editor
6. GoDaddy
GoDaddy is the market's top provider of domain registration services. While many company owners use GoDaddy to host WordPress sites, the company also provides a primary online website builder for individuals who wish to utilize something other than WordPress.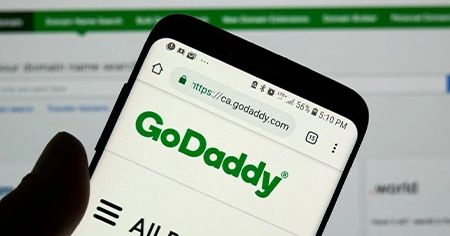 Pricing: The basic plan is $6.99 per month, the basic package costs $10.49 monthly, and the e-commerce plan costs $14.99 monthly. All plans are invoiced every year. GoDaddy Website Builder is suitable for creating an essential website with a few pages. Unfortunately, there are better solutions for creating content-heavy websites.
Comparison: If speed is the objective and you want the most simplified way to be online quickly, then the GoDaddy website builder is an excellent alternative. It's fundamental, but that makes it incredibly easy to use. There are also some basic e-commerce capabilities and a comprehensive analytics portal.
Review: We found GoDaddy's design attractive and straightforward when assessing the platform, and we loved the opportunity to evaluate multiple font combinations with the press of a button. On the other hand, the templates were simple. There is also little room for customization, so if you want a specific appearance for your site, you should seek elsewhere.
Prons:
There are over 20 easy templates.
Numerous beneficial business characteristics
Editor for newcomers
Cons:
The price might be more affordable.
Customization choices are limited.
7. WordPress
WordPress.com, a blogging software and website-hosting provider. WordPress.com is distinct from the self-hosted WordPress.org, which we listed as our top website builder. Instead, this is a tailored hosting package primarily geared toward blogging.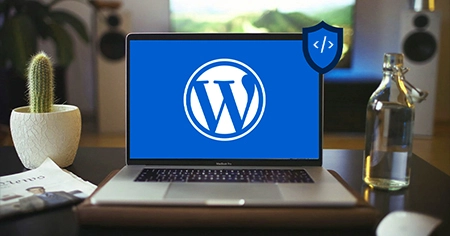 How it works:
Unlike self-hosted WordPress, you can begin with a WordPress.com website by enrolling for an account. WordPress.com will then take you into a simple setup process where you may enter site data, select a theme, and select some other basic choices. After that, you may administer your site from a dashboards section.
Pricing: The free WordPress.com plan is entirely restricted. Their program, which includes a personalized domain, begins at $4 per month when invoiced annually. The professional plan costs $8 per month, is invoiced annually, and allows you to monetize your site and make extensive design changes. Even so, if you would like to create genuine web designs, you'll either need their leading e-commerce plan ($45 every month) or the Business model ($24 monthly), which is much more expensive.
Prons:
WordPress.com is a site-hosting provider that uses the same WordPress technology but offers a distinct customer experience.
WordPress.com handles the installation and backups for you.
Their free and premium programs each offer their own set of features.
Users may select from thousands of free, premium WordPress themes across all levels.
You may then utilize the built-in editor to add your site title, widgets, navigation menus, etc.
Cons:
With the commercial project, you can utilize WooCommerce, build WordPress plugins, and access third-party ad networks.
You must abide by WordPress.com's terms and conditions.
Custom plugins and themes can only be installed if you subscribe to their commercial plan.
Premium and lesser subscriptions do not include e-commerce functionality or third-party advertising network support.
How can I choose the best website builder?
Selecting the best website builder is a delicate balance between several distinct alternatives.
Below we mentioned the following questions when choosing the website builder.
What is the size of my budget?
What will my website look like?
What other extra features do I require?
What am I seeking from my web design?
Do you want a complete drag-and-drop design, or are you okay with selecting a template and adding your content?
How much web design experience do I have?
How much time would I devote to establishing and maintaining my website?
Conclusion