Landing pages that generate leads are an excellent approach to nurturing your well-deserved website visitors and sharing captivating information with them until they are ready to convert into customers.
Lead-generating landing pages are easy to create but challenging to polish. And there's nothing worse than pouring your heart and mind into creating the ultimate landing page design - or what you believe is great - only to discover a ridiculously high bounce rate.
High-converting landing pages are a great tool in lead generation marketing. This is especially true for marketers that sell high-priced goods or services. Thankfully, the remedy is deceptively easy.
This post will teach you how to develop excellent lead-generating landing pages to help you stand out and consistently attract prospects.
What is a landing page?
A landing page is a short web page that visitors "land" on. Users may arrive there by following a link in your emails, adverts, or social media postings. It's mainly intended to turn visitors into consumers. Typical conversions for which a landing page can be designed are:
Webinar registrations
Registrations
Downloads
Call & appointment booking
Email subscriptions
e-commerce purchases
What is a lead generation landing page?
A lead generation landing page establishes contact points and collects personal information to generate as many leads (or prospects) for your business as possible.
Unlike a click-through landing page, which serves as a "warm-up" stage before an action like selling a product or a service, the lead generation page optimizes interactions between your customers and your website to create contact.
The primary goal of a webpage like this is to collect personal data such as:
First and last name
Email address
Phone number
How do lead-generation landing pages help web development clients?
Is creating a separate web page to capture visitor information in return for a worthwhile downloaded resource? In a word, yeah.
Here are three reasons why lead-generating landing pages are one of the most critical weapons in a B2B marketer's arsenal:
Goal setting: Any marketing campaign tries to promote a product, service, or value offering to the target audience.
A landing page enables marketers to direct the audience's attention to what they want them to focus on, namely the offer, and to explain the value proposition that distinguishes the firm from other sites the buyer may visit during the purchase process.
Great business insights: Landing pages provide an excellent platform for organizations to observe and research visitor behaviour to deliver more effective follow-up marketing messages.
Increased personalization: In an age of hyper-personalization, when consumers desire to be marketed one-on-one, it is critical to employ a landing page builder that allows marketers to put messages, CTAs, and imagery anywhere they want and directly address the demands of the target audience.
Landing Page Lead Generation Process
Now that we know how lead generation works for web development clients let's go through the landing page lead-generating process.
To begin, a visitor can learn about your organization by visiting one of your marketing channels, such as your social media page, website or blog.
This visitor then clicks on your call-to-action (CTA)—an image, button, or message encouraging potential consumers to act.
The call to action directs the user to the landing page, which is meant to collect lead information in exchange for an offer.
Considerations for your landing page strategy
If you've chosen to create one but aren't sure where to start, the instructions below may help:
1. Set a goal What is the campaign's goal? What are you attempting to sell? To whom are you selling?
2. Choose the proper tool for the job Employ a landing page builder to edit and deploy pages quickly.
3. Create a visual layout that is clean, simple, and user-friendly. When someone comes to your landing page, they should understand what they are intended to do.
Here is the following way how To Create A Lead Generation Landing Page For Your Web Development Clients:
1. Pay attention to your design.
In general, make sure that your layout is simple and easy to grasp for everyone.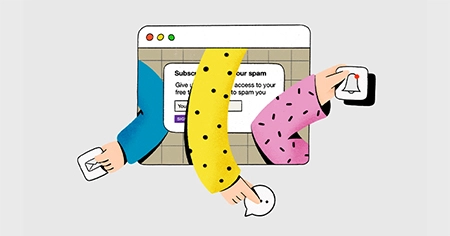 To create an effective design, first:
Make your theme's colours work together.
Distinguish your paragraph "titles" clearly.
Experiment with form and symmetry.
Remember to put some life into your content to make it simpler to read.
If you have several discounts to offer, one strategy is to highlight one to the other: focus your leads on a particular offer.
2. Work on your call to action.
While creating your landing page, one important aspect to consider is the call to action. As a reminder, a call-to-action is a component of your landing page that attempts to elicit an action.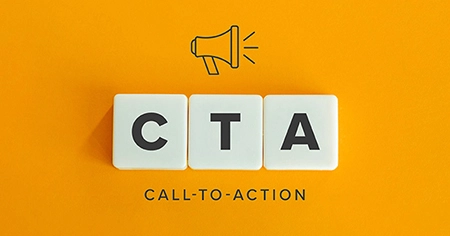 What does this imply exactly? These are some instances of call-to-actions:
Signing up for a free trial
Purchasing a service/product
Subscribing to a newsletter
Making a reservation for a service
Requesting a callback or contact
Completing a registration form
A call-to-action should be viewed as the climax of your web development clients. It is introduced by sales pitches and highlighted in connection to the rest of your page.
We can identify two aspects of the call to action:
"Sign up" is used as an imperative.
There is an argument: "It's free."
Employing the imperative is a technique that is frequently used while crafting CTAs. The visitor will feel like they are being addressed personally, which is more personable than the typical " Registration " text method.
3. Look after your forms
Regarding lead generation landing pages, the sign-up form is the final step in capturing your lead. The document's quality will decide whether or not your visitors are willing to provide personal information. A solid call to action is akin to the secret recipe for producing a fantastic form that converts.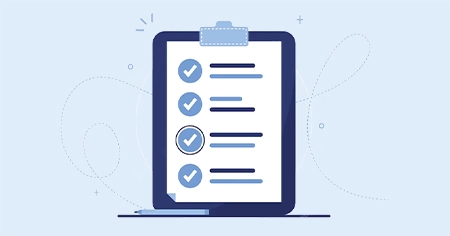 Here are some pointers to help you design a form that converts:
• Request the bare minimum.
Reduce the length of your forms. Requesting too much information from your visitors is unproductive since it may turn them away. A good form asks for information required for the rest of the process, such as a first and last name, phone number, and email address.
• Utilize buttons and checkboxes.
Visitors dislike writing, especially if they are in a hurry. Several fields can be replaced with checkboxes to increase lead generation. With this strategy, you may pick which responses to verify beforehand, allowing you to acquire better-quality leads while boosting your lead count.
• Consider the advantages
Highlight the benefits your visitors will receive if they sign up or provide their personal information, just like CTAs. Your visitors will be less eager to provide personal data if you do not offer meaningful value. Be bold and give a genuine counterpart, like an e-book, a newsletter, or even a free trial, to improve your quantity of leads.
Visitors to your landing page want to see what value they can get from your product or service. Many websites construct landing pages that describe "what they do" but fail to discuss "what will change for their clients." To create more leads, emphasize the qualities and benefits of your services. We regularly discuss the value proposition.
• Optimize for mobile devices
Whenever you develop a form, ensure that it is responsive and that the mobile view is ideal. You may also construct structures mainly targeted for mobile devices for better results.
• A/B test your forms
Making modifications to enhance your forms is a beautiful thing. So how will you determine whether adjustments are worthwhile? An A/B test allows you to compare two versions of the same landing page to see which performs best with your target demographic.
4. Add testimonials from (actual) consumers
Customer Testimonials for landing page lead creation serve as social proof: the more you publish, the more you reassure page visitors. The human brain seeks recognizable forms, familiar names, and similarities.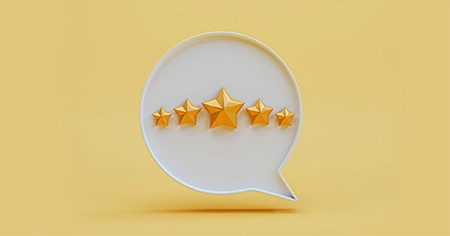 Consumers are inevitably affected by trends and societal conventions when making purchasing decisions. Reviews, suggestions, influencers, and celebrity endorsements significantly push purchasers along the shopping funnel.
5. Create limited offers
To increase conversions, create a sense of scarcity and urgency. A simple strategy for increasing conversions is to make offers that are restricted in time or number.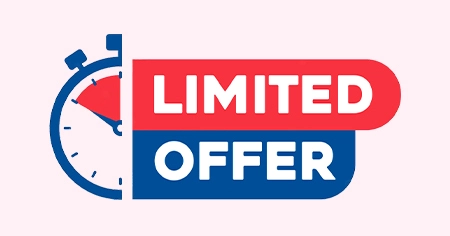 A limited offer establishes a deadline to encourage visitors to enjoy an attractive deal. As a result, your web development clients will need to make judgements more swiftly when they learn about your offerings.
6. Pay attention to your conversion funnel
A conversion funnel depicts all the processes leading to a visitor's activity. In other words, it encompasses the entire process of converting a visitor into a lead or a client.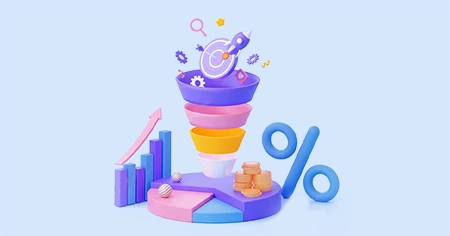 Below are a few examples of simple conversion funnels:
A Google AdWords campaign focused on a specific term that links to a landing page optimized for that phrase.
A free e-book in return for an email address, including links to one or more landing pages designed expressly for the topic of your e-book.
Facebook advertising targets a specific customer segment and redirects to a landing page optimized for that customer segment.
7. Create resources that are relevant to your target audience.
Several landing pages are excellent. However, those that produce exceptional information tailored to their audience stand out the most.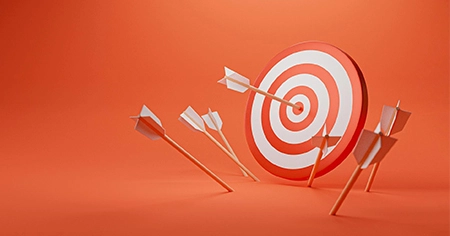 The creative options are numerous and different based on your topic. However, the most typical pieces of material to provide your visitors are:
Videos
Infographics
Guides
E-books
PDFs
Articles
8. Create a page for each client type
If there is one error to avoid when attempting to produce leads, it is assuming that all segments of visitors to your site are the same and should be treated the same.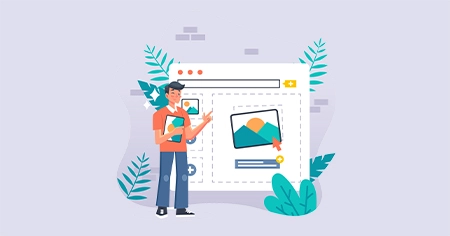 Personalizing the user experience is increasingly essential for sticking out. The step in developing various landing pages depending on your client groups is discovering which people visit your site.
9. Make use of a compelling headline
Effective SEO copywriting begins much before your audience arrives at the page. In the SERPs, your ad text and each time you mention or link to the landing page, your title will also assist in communicating the website's story.
Here are some pointers for creating a compelling title for your lead capture landing pages:
Choose your audience's most common source of suffering, the most inspiring success story, or the most probable query to stimulate their interest.
Make sure the title appropriately communicates the general objective of the page. The headline should then be refined until it is interesting, fascinating, and emotional.
Consider your original title a working headline, and re-evaluate it after completing the page.
10. A/B tests your ideas to improve your conversion rate
A/B testing allows you to measure the performance of your page by comparing two versions of the same page:
Page "A" - also known as "the control"
Page "B" - also known as "the variation" whose performance you wish to assess.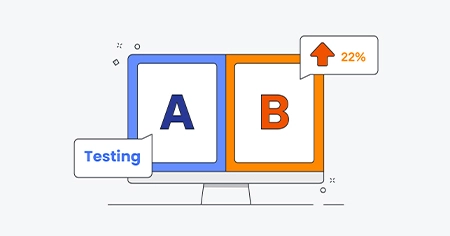 You already have landing page A, but you want to tweak the form's CTA to boost the number of leads.
11. Build trust
Users are typically hesitant to fill out forms on landing pages because they know these forms are intended to funnel users into the sales funnel. How can your visitors be assured that they will not be bombarded with sales calls and emails three times a day? Or, even worse, land on a list sold to other companies?
Social proof is one method for increasing trust and improving brand reputation. But, there are other indications that people will seek. First and foremost, ensure that your website is safe and that every link and button functions appropriately.
12. Understand how your customers act
If your landing pages convert less, you may have struck a plateau despite applying all these methods. To break through, you must employ novel approaches to determine what keeps your visitors from converting. For example, heat maps and session recordings can help you visualize how visitors interact with your sites.
Conclusion
The only way to tell if your web development clients generate the traffic and lead you to desire is to assess the outcomes. If you need to obtain the desired results, you can try a few other approaches to determine what works best.