Going online is an essential part of doing business in 2022. Even if you have an idea for a website to help your company grow, there are still many questions about its development. You have outsourced your website development to a third party. Brilliant concept! If you lack the in-house expertise to create web products and the time and resources to train your current employees.
You have almost certainly considered the advantages of Outsourcing. This means you already know it is a time- and cost-effective solution in most cases. Outsourcing your web development to a reliable partner will allow you access to a larger talent pool without additional financial obligations to the outsourced team, such as employee benefits and insurance.
You will have a better understanding of what kind of investments you will need to make on your end to ensure the success of an outsourced project, both mentally and financially. Check again! You must figure out how to find a dependable partner to whom you can outsource and get the most bang for your buck
Why should I outsource website design?" some may still ask. To clear the air, consider the following statistics:
78 percent of businesses are optimistic about Outsourcing.
According to 24% of companies, Outsourcing has helped them manage their projects better.
In 2019, the global outsourcing market grew to 92.7 billion dollars.
According to this latest study, the growth of the outsourcing market in 2022 will be significantly different from the previous year. Over the next five years, the Outsourcing Market will experience a spectacular increase in revenue CAGR. In this study, 2021 was used as the base year and 2022 to 2026 as the forecast period to estimate the market size for Outsourcing.
Sounds difficult? That is because it is. Finding the right technology partner for your company is not a simple task. In addition, because we understand that this can be a daunting task, we will break down the headhunting process for you into simple steps.
You do not skip any of these steps when looking for your ideal tech partner.
1. Understand your goal
Understanding your goals is the first step in locating a dependable web development partner to outsource. Ask yourself these critical questions.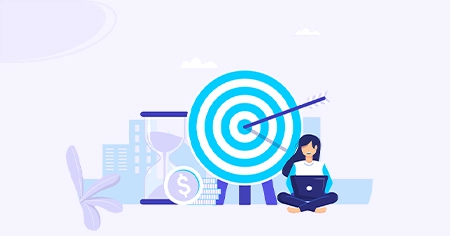 What are your goals for your web development project?
What do you hope your finished product will bring to your market?
Are you continuing to work to fill any supply gaps in your ecosystem?
You cannot begin the outsourcing process unless you know what you need to help your business grow online. After clearly defining your objectives, you start searching for the best tech partner for your web development project. You will be able to communicate your business requirements and expectations in clear and concise terms if you know what you want.
And if you can easily explain your goals to your target=" blank">tech partner, you will save a lot of time and money in the long run. You must assist your tech partner in claiming ownership of your goal and seeing it as their own.
2. Create a list of your project's requirements.
Before speaking with a web development service provider, you should know your project's specifications.
What kind of website are you looking for?
What is the goal of your website?
Should your website be static or dynamic?
What kind of design angle do you have in mind?
How should your website reflect your company's values?
Should your website focus on form, function, or a combination of the two?
What about hosting services.
What characteristics do you want on your website?
Where your widgets and banners (if any) should be placed in your website's design layout?
Web development includes the creation of websites and their ongoing maintenance. Do you want to take control of your website, or do you want your tech partner to provide continuing care and support?
It would be best if you had answered these few questions before collaborating with a website development team. So, set aside some time to sit down and sketch out your exact requirements so that the scope of your project is clear.
3. Figure Out Your Timelines
You are aware that you require a website to improve your online presence. You know what kind of website you need. It would be best if you now determined when you want your website to go live and be accessible to the public. Everything has a time and a place, and there are optimal times for your website to go live.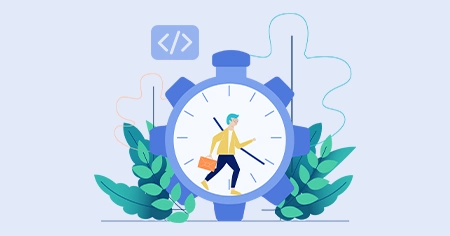 You must ensure that your project completion dates are aligned with the best time for your website to go live. Before releasing a website to your users, much work goes into it, such as data collection, planning, designing, development, and testing. In addition, each of these stages is time-consuming.
You must account for the approximate time required for each of these processes (keeping your project requirements in mind). It would help if you also considered leaving extra time buffers for implementing innovations as the project progresses. It does not bode well for your company if your project is not completed by the deadline.
If you have already set a deadline and it is not met, every additional minute is a missed opportunity. After all, it is pointless to serve today's breakfast for dinner tomorrow. The food would be cold and inappropriate for the time of day. Set flexible timelines that are realistically achievable.
4. Set Your Budget
How do you want to spend money on your ideal website? Are you ready to be cost-conscious? Ideally, cost should not be a constraint quality, so you should carefully budget your project before approaching a web development service provider.
It would help if you told them how much money you are willing to spend on the services you need. Even if your budget does not match the figure quoted by the service provider, you can still find a happy medium that is acceptable to both you and your potential tech partner. However, it would help if you first created a carefully budgeted figure to achieve that balance.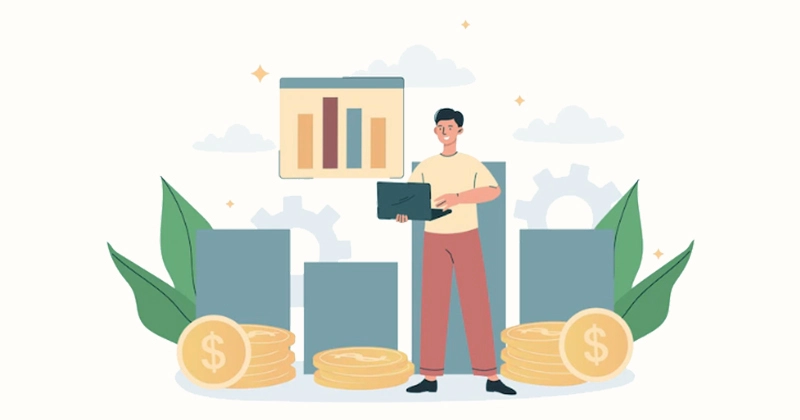 Before you finalize your budget, conduct extensive research. It would help if you had an idea of how many person-hours are needed for each stage of the web development process. You should also be aware of any additional fees, such as hosting fees. It would help if you had a clear idea of how much money you will need to invest in each stage of website development and maintenance. A rough estimate will allow you to avoid any hidden charges that may appear after you have signed an agreement.
5. Determine Out the Type of Outsourcing for Your Project
If you have followed our step-by-step guide correctly (and we're assuming you haven't missed a step), you should have completed all of the necessary prerequisites from your end by now. What (project specifications), when (delivery dates), and how much (your budget)
You must now determine which type of Outsourcing is best suited to your web development process. There are three types of Outsourcing available to you: onshore, nearshore, and offshore.
Onshore Outsourcing is when you outsource to a company in your area.
Nearshore outsourcing is when you outsource to a company in the same time zone.
Offshore Outsourcing is when you outsource to a company in another country.
Each of these types of Outsourcing has its own set of benefits and drawbacks. Team collaboration, for example, may be better in an onshore outsourcing project because there are no geographical or cultural constraints. However, it is less expensive to engage in Offshore Outsourcing. On the other hand, your core team may find it easier to collaborate with an onshore agency due to cultural and linguistic similarities. You must use your knowledge of your project's requirements, deadlines, and budget to determine which one will give you the most bang for your buck.
6. Make a List of Potential Candidates
Once you have determined which type of Outsourcing is best for your web development project, it is time to find the right team. You can sift through the talent pool on various websites dedicated to matching potential employers with potential recruits. You must first compile a list of potential candidates from among the numerous service providers available. Try to narrow the list even more by visiting the websites of each of your potential candidates. You should assess the quality of their website because it will give you an idea of the type of output you can expect from them.
Make it a point to look through their portfolios and references to see if they are credible. You can eliminate potential candidates based on their previous work if you believe they are not a good fit for your development needs.
7. Grill them thoroughly
After you have narrowed your list of candidates down, it is time to select the best of the best. To choose a tech partner from your list, assign each of them a small task with a deadline. To choose a tech partner from your list, give them a small commission with a deadline. This will assist you in determining whom does it best and provide you with an idea of each development team's competency. To avoid bias, assign the same task to all of your shortlisted teams.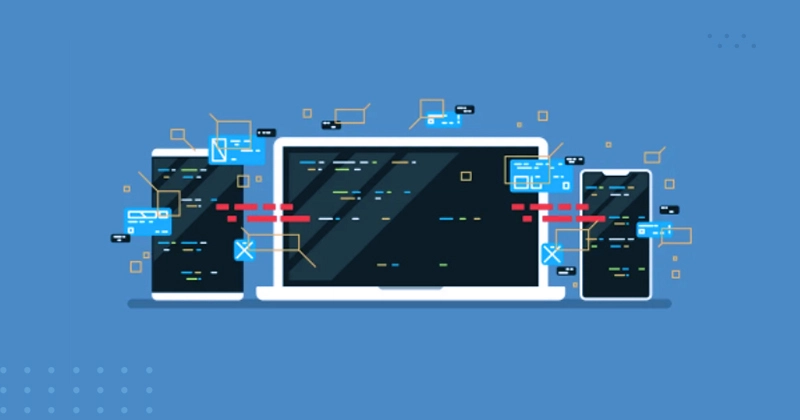 This exercise will also help you understand how well you can communicate with and collaborate with your potential tech partner. Assign simple tasks that will allow the team to demonstrate their expertise in their field. However, do not make it too difficult or too long.
Conclusion
Finding a trustworthy partner to whom you can outsource web design and development is not easy. However, we hope that this article will help you avoid risks, sign a contract with a reputable outsourcing company, and collaborate to turn your idea into a flawlessly executed web project.
Do you want a trustworthy partner? Someone who can help you grow your online presence by sharing their expertise? A partner who will work around the clock to ensure that your needs are met, and your final product is a resounding success? A tech partner like softcircles will ensure that you get the best results in the shortest amount of time.
Of course, you do!