Web developers play an important role in any company looking to create a professional and user-friendly Nashville web design. With so many web developers on the job market today, finding the right match for your firm is critical.
According to recent research, more than three-quarters of businesses (73%) now have an online presence. However, most businesses need more boost in productivity as a result of these investments.
So, hiring and finding dedicated web developers will result in cheaper overheads, increased growth, and improved focus and service quality. This article will help you through the process of finding and hiring a web developer for your company.
What is web development?
Web development is the process of creating web applications and websites on the internet using tasks such as:
Coding
Scripting
Technical design
Network setup
CMS development
With two-thirds of the world's population predicted to be online by the end of 2023, it's no wonder that web development is constantly expanding.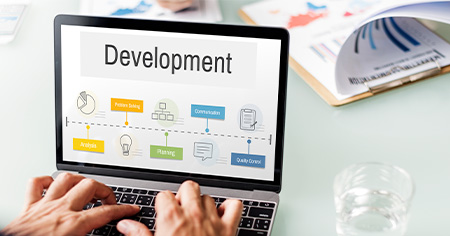 Web developers are also in high demand. The Bureau of Labour Statistics predicts a 23% increase in employment in this profession between 2021 and 2031, with an anticipated 21,800 job opportunities each year on average - far quicker than most other technological fields.
How to Hire Web Developers?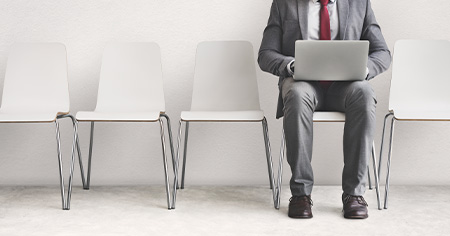 Hiring web developers requires understanding the role and how the position might assist your company. This will allow you to make an informed selection and find the best match for your needs.
Determine which type of developer your business need.
Three types of web developers work on distinct portions of a website: front-end, back-end, and full-stack. Once familiar with each, you can determine which role you must complete for your project.
Front-end web developer: Hire a front-end web developer, if you need someone to work on the user side of your website, including what visitors see when they visit your Nashville web design site. It is often a more creative function because these developers are concerned with producing an aesthetically beautiful design. However, the position needs substantial technical expertise to make the website functional and effective.
Back-end web developer: If you need someone to work on your website's operations, hire a back-end web developer. These developers create and test server-side code to ensure the website's front-end capabilities work properly. Back-end web developers may be responsible for cybersecurity, data storage, and general website maintenance.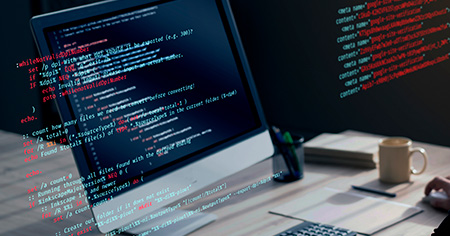 Full-stack web developer: Hire a full-stack web developer if you require someone who understands all aspects of your website. Full-stack web developers are frequently competent in front-end and back-end web development, allowing them to work on nearly any project. However, while most full-stack web developers excel in one area, they may benefit from collaborating with another developer who can compensate for the area in which they need more competence.
Decide if you need to hire a full-time or freelance web developer.
Consider hiring a full-time web developer if you have continuing web development needs. In-house web developers with full-time jobs are more likely to know your project and organization. While working on assignments, they will slowly increase their efficiency and accuracy. Full-time employees are also more ready to work with ethical companies that know how to keep employees. However, freelance web developers might be useful for businesses that need to execute short-term tasks.
Imagine you have already determined your needs, budget, and talents. The next step is looking for a team to meet your needs. Latin America, Asia, and Eastern Europe are the most prevalent regions to locate developers. Depending on your language, geography, and money, certain nations will be more appropriate than others. For example, an English-speaking crew is ideal if your company is in Europe and you need an outstanding Eastern European engineer.
Request Portfolio samples
Surfing the websites of IT companies may provide some results. However, you may need to check certain specifics during your inquiry. To evaluate developers' skills, you need to request a portfolio.
The next step is to conduct interviews with the firms you are most interested in. Speaking with the lead developer who makes essential decisions will be beneficial since their technical abilities or absence are critical to the project's overall success. You may do it via the phone, Skype, Google Meet, or any other convenient video chatting program for both of you.
Where to find a web developer
Finding a web developer to help you with your website or app is not always easy. Don't expect to find one by reading classified advertising or searching online for a nearby Nashville web design expert. You may not find enough information in such sources to make an informed decision.
Fortunately, you have lots of alternative possibilities. Here are some resources:
FiverThe world's largest online marketplace and most popular site for hiring freelancers provides you with access to top-rated web developers. It's simple to use and comes with various options, such as a dashboard for tracking your job progress, automated rewards for reached milestones, and more.
Social media: Like search engines, social media networks like LinkedIn, Facebook, and others may help you find skilled developers.
Search engines: Google, Bing, and other search engines can help you find web developers or businesses that are a good fit for you.
Review sites: Review sites provide information about web developers, such as services, prior client evaluations, rates, and location.
Developer forums or communities: Developers hang out in dev-specific forums and communities where they may interact with mentors and peers to share ideas, experiences, achievements, and mistakes. Such platforms can help you locate elite talent, but it might take time.
Conclusion