If you want to increase your business, you should think about digital transformation. Digital Transformation is about business, not technology. A business strategy employs technology as a means to an objective. The objective of the digital revolution is to leverage technology to enhance operational efficiency, create new doors for businesses, and enter new markets. It is all about making better judgments more quickly.
Companies worldwide may now understand how proven technology can help them be more profitable and successful. Small businesses today have access to services that were unthinkable two decades ago.
Here are some facts:
Analysts predict that digital transformation investments will total $2.3 trillion by 2023. And this is just the beginning.
According to the same research, the amount of people using the internet has surpassed 4.8 billion worldwide, with $1 million spent online every minute.
According to a PwC research, "60% of CEOs consider digital transformation is their most essential growth.
According to Deloitte, 85% of Executives that pushed digital initiatives during the outbreak are unable to explain their overarching strategy and progress.
Global businesses have been planning digital implementation strategies for many years. Digital transformations will be more evident than ever in 2023. As an example,
The 2020 United Nations Roadmap for Digital Cooperation envisions cross-national integration through new technology.
The UK government unveiled its three-year digital transformation strategy in 2022.
Towards the end of 2022, the EU initiative "A Europe Fit for the Digital Age" prepared hundreds of specific legislative measures to expedite digital transformation experiences across the continent.
Meanwhile, further industry-wide digital adoption changes will emerge. Traditional copper phone lines in the UK will be phased out by 2025 in favour of internet-based protocols.
Businesses are embracing technology to reimagine they solve significant societal needs and business models and generate new areas of market growth. Moreover, with the exponential rise of digital technology, we may anticipate businesses as diverse as energy, agriculture, transportation, health, and manufacturing to be a part of this revolution. This article will look at digital transformation and how it impacts businesses worldwide.
What is a Digital Transformation?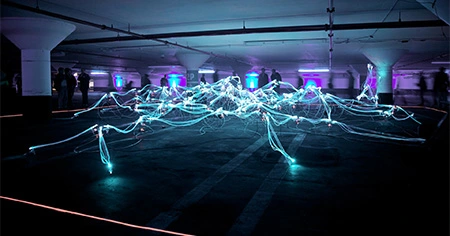 For various businesses, the phrase "Digital Transformation" or "DT" can signify a variety of things. Digital transformation refers to the use of digital technology to create new or alternative corporate operations, value propositions, or service experience in order to drive growth and produce new revenue streams. You may begin altering your company and organization by enhancing your operational efficiency.
Why Is Digital Transformation Important?
Digital transformation is more than a trendy term. It is now a critical notion for future corporate success planning.
When a firm adopts new technology to assist its business operations, it embarks on a digital transformation. They have gained digital maturity when technology makes every single procedure more efficient. Although digital transformation might begin modestly, only some businesses reach digital maturity.
There are several advantages to digital transformation. It facilitates access to data, measurement of client behaviour, and development of better goods for enterprises. It presents working techniques that assist businesses in using new technologies, creating more efficient operations, and developing customer-centric services. It also contributes to a competitive edge and market longevity by meeting client requests.
As executives embrace digital transformation across the board, they adapt to a new way of thinking and develop new business strategies to help them remain ahead of their rivals in an ever-changing digital market.
What is a digital transformation framework?
Although the hurdles and objectives of each company vary greatly, there are a few constants and similarities that all management and IT leaders should address as they begin on digital transformation.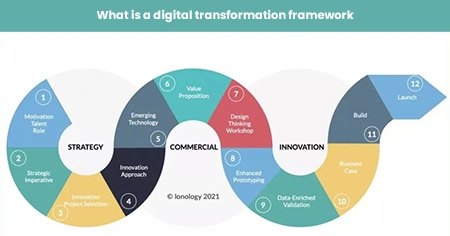 For example, the following digital transformation components are frequently mentioned:
Customer Service
Operational nimbleness
Leadership and Culture
Workforce augmentation
Integrating digital technologies
While each guide has suggestions and different phases or concerns, CIOs should seek those key unifying elements when designing their digital transformation plan.
Here are the following 10 Ways Digital Transformation Can Positively Impact Your Business: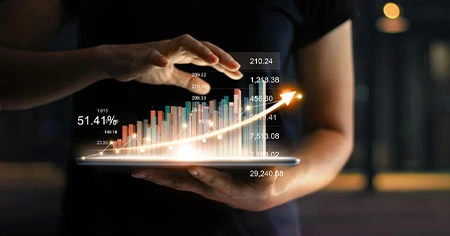 Generating New Revenue Streams
Finding new revenue streams is critical as firms confront new difficulties. This may be accomplished through various means, like expanding into new areas, generating new products or services, or strengthening your sales strategy and marketing.
There are several strategies to establish additional cash streams for your company. Yet, they are not all made equal. Some strategies are more successful than the others, and a few are better suited to certain sectors than others. As a business owner, you should always look for new revenue streams. After all, the generation of new money keeps firms afloat and thriving. Fortunately, there are several strategies to establish additional revenue sources, many of which are extremely simple to execute.
Here are some suggestions to begun:
Offer advertisements on your website or blog to earn money.
Establish a loyalty program.
Organize events or seminars.
Introduce new items or services.
Establish a subscription service.
Begin an affiliate marketing scheme.
Provide consultation services.
Sell your intellectual property.
Sell things online.
Make investments in real estate.
These are excellent techniques to make significant corporation revenues at more minor expenses.
Better Customer Experience
Consider the following scenario: a client phones to inquire about the status of a delivery that was supposed to arrive yesterday. By merely glancing at the system, the Customer Care Agent may delve deeper into the order to see what went wrong and offer additional insight into why the item is delayed in delivery. Instead of possible order cancellation, the consumer understands the process better, and the transaction is saved. Wouldn't it be lovely if all consumers were this understanding? However, the added knowledge into the order gives a value that the consumer will enjoy, whether they realize it or not.
Improved backend customer support, as previously indicated, is one aspect of the puzzle. The other element is a front point of sale information. The correct ERP system can interface with your consumer ordering platform. Consumers might get visibility into remaining inventory, accessible services and goods, and a cleaner and more straightforward purchase procedure.
Use Automation Whenever, Anywhere.
According to a recent Gartner survey, the top three DX (Digital Experience) goals for IT organizations throughout the world are:
Process automation in business.
Move apps to the cloud.
Use cutting-edge technology to modernize older systems.
Automation has been the centre of attention since the birth of the digital era. Nonetheless, the epidemic drove businesses to reconsider the role of automation in their operations.
Before, the reasons were decreased expenses and efficiency improvements, but it is now more about improved business resilience, lower risk, and faster development and implementation cycles.
Contemporary digital ecosystems are more sophisticated than previous ones. With end-to-end automation solutions, digital transformation may assist you in resolving various challenges.
Data-Driven Customer Insights
For consumers, digital transformation opens several chances to monitor, process, and analyze data. Before adopting digital solutions, essential data for data-driven insights were dispersed across several systems and departments. With modern CRM technology, client data can now be conveniently housed in one place, merging personal customer information, analytics on social media, and other information from throughout the organization.
Businesses will have greater chances in 2023 to study client behaviour, create marketing strategies, and alter product offers to fit their evolving customer base. Companies may boost client retention and prepare for long-term growth.
Improve Time-to-Market
Companies (and change) are becoming more rapid. Customers want new and improved items on a regular basis, and timely manufacturing and supply chain management are becoming increasingly difficult. Product development, manufacturing accelerate, and supply chain performance are two main areas where technological transformation efforts help with time-to-market.
Creating an independent source of the procedure and item truth throughout the organisations, which might include suppliers, consumers, and customer care, can benefit both. Businesses may use a digital thread to guarantee that product and process data is accessible to the appropriate person, at the right moment, and in the proper situation.
Improving Cooperation and Communication
Good communication and teamwork are crucial for every company, whether a small firm or a major multinational. Employees that communicate well can work together to accomplish common goals.
Many businesses face communication and cooperation challenges, but this does not have to be the case. You can do a few things to increase communication and cooperation inside your organization. Improvements may increase productivity and make your workplace more enjoyable for everyone.
Here are some ideas for improving communication and teamwork in your workplace:
Promote open communication: Ensure that everyone feels at ease conversing. Encourage workers to share their thoughts and knowledge freely.
Foster collaboration: Encourage staff to collaborate on projects together. Promote team brainstorming sessions and group projects.
Use technology: software for project management, online collaboration software, and video conferencing all help with communication and teamwork.
Better Operating Model
What is your business plan? Will an upgrade to your IT system improve the way your company operates? Several of the firms we've worked with have seen new lines of business emerge due to integrating digital strategy. Consider brick-and-mortar enterprises. Incorporating a dependable ERP system that records sales and inventory opens the door to additional reliable eCommerce channels, assisting in expanding and optimizing your company's reach.
Higher ROI
Digital transformation may be inexpensive on a small scale. But, all digital transformation will be costly. Although CEOs and corporate leaders are more prepared to take chances with digital solutions, they must understand how their time and money investments will yield benefits.
The ROI of the digital transformation plan will be higher than ever in 2023. A company-wide digital culture may swiftly implement excellent benefits by providing additional chances to improve operational efficiency, decrease human error, and increase productivity.
Improve Company Culture
A recent PTC study of directors and end users revealed that 90% would like to work for a firm that accepts and engages in digital transformation innovation. It goes through how digital technology may affect employee engagement and help with retention and recruiting efforts.
Being a member of a company that is not stable but is always looking for ways to improve its methods of operating is encouraging. Furthermore, employees' daily responsibilities are typically simplified, streamlined, or improved in many DX projects. It may offer employees more freedom in their daily activities, such as the opportunity to work remotely.
Creating A More Agile Business
We are part of an environment that is continuously changing and evolving. Businesses must be agile and adaptive to stay ahead of the curve.
Agility is the capacity to adjust to fast change. It's about pivoting and shifting directions rapidly without straying from your goals. To be agile, organizations must possess appropriate flexibility and adapt rapidly to new possibilities and difficulties.
Becoming an agile business has several advantages. For one thing, it helps you to be more attentive to your client's requirements. It also gives you a competitive advantage and may help you remain ahead. So, what can you do to make your company more agile?
Here are some ideas:
Be receptive to new ideas.
Promote creativity and innovation.
Accept change and be adaptive.
The following are some methods for making your firm more agile:
Implementing agile processes
Fostering agile thinking in your team
Utilizing agile tools and technology
Flexibility can help your company remain ahead of the competition and better plan for the future.
Conclusion
Digital transformation may benefit your company in a variety of ways. By automating operations and cutting expenses, you may enhance efficiency and accuracy. You may utilize digital technologies to gather and process data to make more informed judgments.
Furthermore, creative digital adoption may help your firm save money, become more effective, and boost customer satisfaction.
You can future-proof your firm by investing in digital transformation. It's past time to quit wasting your money on ineffective techniques.