As a web designer, You have a lot on your mind. It's a competitive worldwide business, and you want to succeed. You have the skills, artistic flair, and creativity, yet you may need more. The creams should rise to the top, but the pot may need to be stirred in practice. So, here are 5 secrets that will make a difference, things to remember but also to include in your daily routine, and good habits that will become your usual web design go-to practices over time.
What is Web Design?
Web design is arranging and creating the visual elements that make a site. It's like creating a breathtaking work of art that engages and captivates. Web design is about more than looks. It is a deliberate approach to developing an online presence that delights visitors and fulfills corporate goals.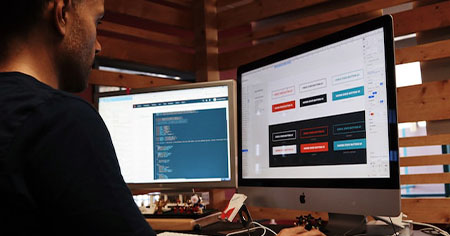 Web design is the science and art of creating appealing, aesthetically user-friendly, and functional sites that captivate visitors and promote corporate success. It combines strategic usability and aesthetics to create a digital experience that leaves a lasting impression. Understanding the value of web design allows us to use its magic to build online environments that genuinely attract and engage our audience.
Use these 5 Secret Methods To Become A Better Web Designer:
Get familiar with the audience
Who is this site aimed at, and what is its goal? You must be aware of this knowledge to avoid waging a lost war. Investigate your client's customers and consider the queries they want to be addressed. Consider yourself in their shoes. Are they being kept up to date? Are they interested? Do they want to know about your newest product? Do they want to know about what you do? Who are you? Then build the site around that concept; it is supposed to accomplish a job; if it doesn't, it fails. This is business; success will bring you more work, and cool will get you, followers.
You Don't Always Need a Complete Website Redesign
A complete website redesign may be highly suggested depending on the technologies used to create your current website.
There might be a variety of reasons why you wish to rebuild your website in the first place. But be sure you're doing it for the right reasons.
For example, if your website produces leads and sales and is designed with a versatile WordPress theme such as Elementor, Divi, or others. In such a situation, you should limit your options to a design update.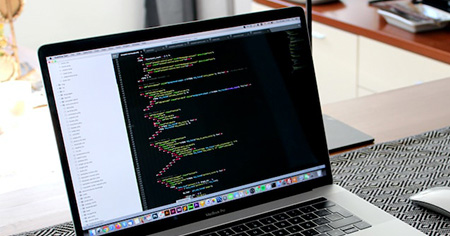 It may be fine to update your current website template and update it with new graphics and drawings or modify the structure. Many web designers insist on creating from scratch since it is more time-consuming than simple website maintenance. But why would you want to burn down your entire house instead of repainting it?
One of the major reasons your California web design proposes rebuilding your entire website is that they are a one-trick pony. Most designers prefer to use the same template for all clients and are hesitant to learn how to use a new theme.
You are not faultless. If your customer says something isn't working for them, they could be incorrect or right. Check it out, and if you are correct, explain why and politely accept that they were right to contact you. If there is a problem, don't try to create excuses for it; instead, embrace and resolve it. Even if there is a minor misunderstanding, staying on good terms in the future is advisable. Admitting a mistake is not regarded as a sign of weakness in business; it is regarded as a source of strength. Clients understand that mistakes happen, but if they feel you'll be there for them when they do, they'll return. It also maintains the channels of communication open.
Every website sells something, although not clearly. You need to understand what and how this website sells. Only some websites are strictly for e-commerce, but the owners have a purpose (which they may or may not be aware of), and you, as the designer, must keep this in mind and comprehend it. What do they mean by "we need a blog with a cool design"? Do they want to make money from advertisements or drive people to another site that sells anything, or do they want to help the world by distributing information with an aesthetic vision?
Certainly not the latter. You may be selling an image, professionalism, an idea, credibility, brand identification, or a sense, but you must understand what you are selling.
As a web designer, your work is inextricably linked to the work of web developers who will subsequently work on your design. Your work is only as excellent as theirs to some extent. Understanding what they do, how the code is done, and so on will help your California web design and strengthen your interaction with the developers. Our advice is... Discuss ideas with them, consider recommendations, and communicate properly... Create a comprehension. If you know a solid development team, recommend them to your customer; both sides will appreciate it, and recommendations work both ways.
Conclusion