Creating a creative web application is more complex than it appears. A successful web app requires originality, creativity, efficacy, resilience, user-friendliness, and other attributes. As a result, applying unique web app concepts can work wonders in building a superior online app.
The Progressive Web Application (PWA) market is estimated to reach $10.44 billion by 2027 at a CAGR of 13.4%. This figure shows a brighter future for online apps.
In this article, we've compiled a list of some of the most profitable web app development ideas that will inspire You in 2023. One of these new app concepts will earn you a large user base with extensive research and a strong development team.
But, before we start on the easy project web app ideas, let's define a web application.
What is a web application?
Web applications are software that operates on web servers, as opposed to computer-oriented software programs that are stored on the operating system of any device. These apps range from online storage sites to employee orientation software, a crime warning web app, or even a new CRM for companies. Users can access these online apps using browsers.
A web app is the new face of the company. For long-term success, most businesses employ fresh web app development ideas.
Web application examples include:
Google Docs
Yahoo
Gmail
Microsoft 365
Shopping Cart
Web Application Components:
Application Server - Processing of user requests
Web Server - Handles user requests
Databases are used to store many types of data.
Advantages of Mobile App
Cost savings for business owners and end users
Executable on a variety of systems, regardless of OS or device type
There are fewer compatibility difficulties, and there are no space limits.
There are no space restrictions because it is not installed on the hard disc.
Support and lesser maintenance
Disadvantages of Mobile App
Because web apps operate in the browser, a loss of internet connection may result in losing information, work, and even the capacity to utilize the app.
Web applications are slower than apps or software stored on a server-side.
Types of web Apps
Dynamic Web Application: This web application is more versatile than static apps. In the case of dynamic web applications, they are precisely in place to keep forums or databases with a constant capacity to alter or update the visible information. This is usually the outcome of a CMS (Content Management System).
PWA: Progressive Online Apps are web applications that download in a web browser precisely like web pages. It provides a beneficial experience by providing native-like functions such as the possibility of working offline, push alerts, and hardware availability.
Portal Web Application: A portal web app is an application in which several different categories or parts are accessible from a single home page. This page type can include conversations, emails, browser sites, forums, etc.
E-commerce Apps: e-commerce applications belong to the online buying and retail sector and are among the most popular and frequently used web apps. Some online retailers can handle online purchasing with electronic payment options. Modern needs have pushed the usage of e-commerce applications, and we are all passionate consumers presently.
Static Web Application: This is the most basic type of web application, with little content and little opportunity for movement.
These web apps might be regarded as 'basic web apps.' Static web applications are often built using CSS and HTML and can handle animated material such as GIFS and movies.
Here is the following guide to Web App Development Ideas That Will Inspire You in 2023:
1. CRM for Businesses
Client Relationship Management (CRM) is a powerful software solution that enables users to manage customer interactions with total satisfaction and accuracy. It reduces communication breakdowns between customers, the firm, and the sales and service personnel. CRM systems cater to businesses, including startups and medium, big, and small organizations.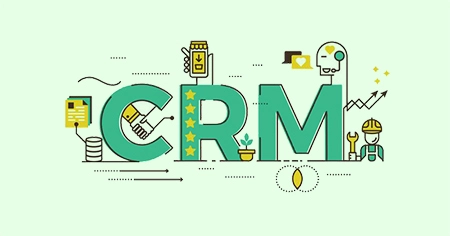 Businesses use appropriate sales resources to remove duplicate workflows, make smarter decisions, fulfill orders in real-time with ROI, and high efficiency, maximize boost forecast precision, and expand market reach. Route management, marketing promotions, visual depiction of sales activities, spot billing, and adequate supervision of salesforce operations, fleet monitoring, and administration are some of the essential elements of a CRM solution. It gives the field force access to the system from anywhere, at any time.
2. The CEO Dashboard Web App
We have many data currently. Nonetheless, the question is not how to acquire the data but how to comprehend it. The dashboard lets you view large amounts of data in a single location.
Every B2B SaaS industry CEO continually looks for new marketing methods and product metrics. They always require their team members to provide reports and then conduct an examination for this task.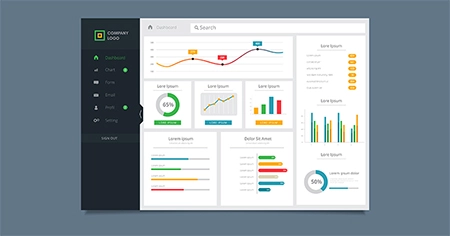 CEOs may review numerous items on their own with the help of the CEO Dashboard app, while their teams can focus on other critical responsibilities.
By developing a scalable, dependable, and feature-rich Dashboard app, you can handle issues for several individuals in the sphere at the same time.
3. Chatbot Web Applications
Chatbots are becoming increasingly significant as automation transforms how firms provide chat assistance to users.
Chatbots are software that mimics written or spoken text. These, in turn, stimulate engagement or discussion with a natural person. Chatbots are used by businesses to converse with their consumers.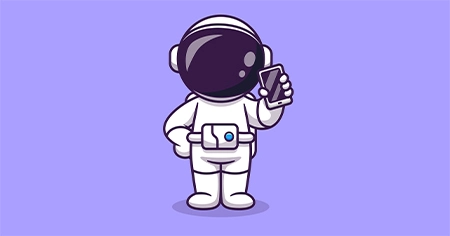 You can attend to your client's requirements 24 hours a day, seven days a week, with chatbots. Use them in dialogue systems to gather information, route requests, and handle client inquiries. It will eventually assist you in increasing the:
Customer engagement
Lead generation
Customer satisfaction
4. Job recruitment web apps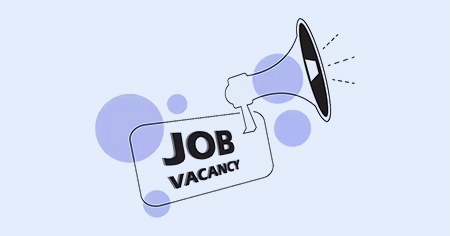 Finding work does not have to be complicated. Why not locate the ideal job online? This type of software has grown in popularity, from professional social networking networks such as LinkedIn to full-fledged recruiting portals. It's never been simpler to recruit Magento specialists, Laravel developers, or mobile app developers for your company ideas, whether you're searching for freelancing or full-time personnel.
5. AI Browser Cookie Web App
It is only feasible to discuss web app development ideas by mentioning AI. Concerning the first web app concept, we have an AI browser cookie on the list. Cookies are just text files containing all the information about a user's history. Companies may now follow consumers' data more efficiently, thanks to a change in Google policy.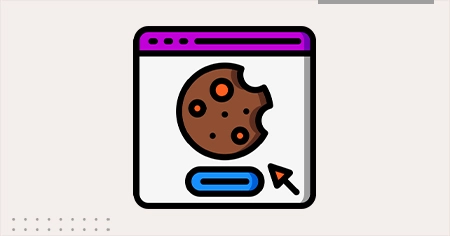 Tracking provides new opportunities and possibilities for businesses to provide enhanced client services. Large corporations can target the user's purpose and suggest them based on their preference history.
6. Online Classroom App
Due to the pandemic, online learning and e-learning have been in high demand. Online learning has provided a simple, cost-effective, flexible, and simple method of education that can be controlled with just internet access and a smart device. Web apps in this category have shown to be advantageous for colleges, schools, universities, and other educational institutions.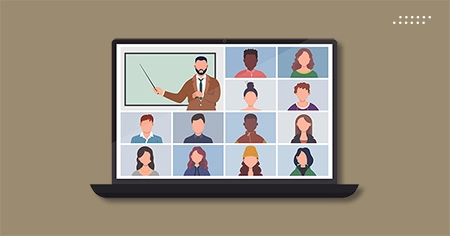 These web apps provide notable features such as live video recording or posting on specific subjects, course selection, API integration, suitable marketing campaigns, and advertisements, simple connection between students and instructors, online participation through QR codes, alerts and notifications for classroom status, and time and paperwork savings.
7. The Crime Alert Web App
Unfortunately, criminality does not go away quickly. However, by employing the crime alert online service, we can reasonably locate it as soon as possible.
This web app may be comparable to existing social network programs. Instead of providing social updates, people may share crimes in their neighborhoods.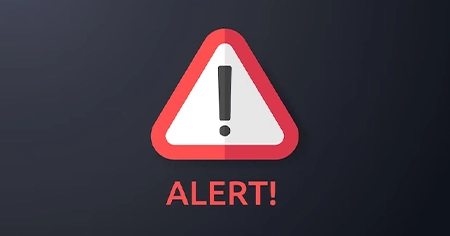 They might be more cautious by telling community members about local crimes. You may also monetize this app on popular platforms in the region. Currently, there are only two players in the market: Nextdoor and Citizen. As a result, this is a fantastic chance to launch a crime alerts web app.
8. Healthcare Web Application
Healthcare web apps are among the top web app development ideas for beginners. They are currently market favorites. Healthcare web applications provide improved collaboration with outpatients for diagnostic, medication, and follow-up—for example, telemedicine platforms. Check out our in-depth introduction to telehealth platform development.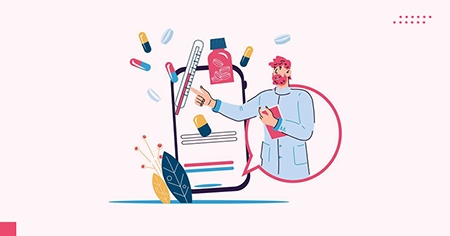 Doctors monitor if the patient comprehends the directions given. Patients may search for a doctor near them, submit their information, and schedule an appointment.
Healthcare online apps are also utilized to maintain patients' healthcare records. These can then be shared with other professionals, patients, doctors, and healthcare insurance companies. Patient records are likewise maintained on a shared web server and may be accessed at any time and from any location.
9. Payment Gateway
With the expanding online store trends, digital payment gateways are the new future, and having payment gateway web applications is undoubtedly a brilliant development idea. These applications include payment gateways that are functional in online businesses as a technology company owners use to accept credit/debit cards, online payments, or other payments. Business owners may include a personalized payment gateway into their app or website.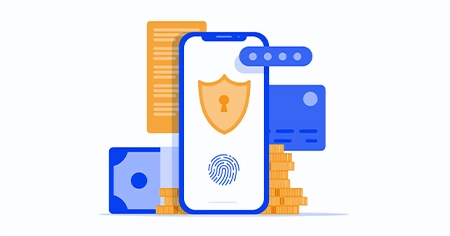 This web app's key features include integration capabilities with other e-commerce platforms, single-click cash register, security, and user verification, timely payment transaction processing, risk compliance, faster speed of processing, improved customer satisfaction and experience, expanded customer reach, increased revenue, and profitability.
10. Invoicing Web App
Invoices are an essential requirement of all businesses. The law requires all businesses to create invoices for every sale they perform.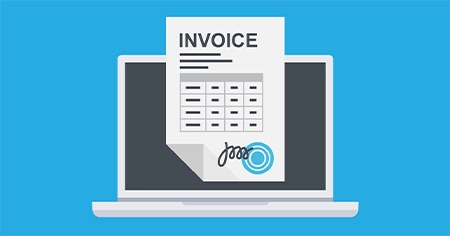 However, preparing bills is time-consuming, and firms must invest more time and effort in maintaining many invoices.
You may add a free invoicing maker to the MVP. Later, add features like estimates, sales orders, credit notes, and payment receipts. As a result, an invoicing web app offers a broad spectrum of prospective consumers and answers a genuine need.
11. Tour and Travel Web Applications
For starters, our market for travel and tourism applications would have been expanding if not for the epidemic. Statista predicted it would grow at a 10% CAGR and reach $833.5 billion by 2025. Our following web app development ideas are travel and tourism web applications.
The online apps allow you to arrange trips anywhere in the world. They provide a variety of local, national, and worldwide sites in one area. Travelers can select one that best meets their needs and budget.
Because they help to plan a tour. You can look for the following:
Ticket availability
Purchase your tickets now.
Look at vacation packages.
Make hotel reservations.
Insurance coverage and more!
12. A Social Platform for Hobbyists
People nowadays have a rigorous work schedule. In this situation, people need more time for their interests. However, today, you may help individuals fulfill their desires by creating a social platform app.
An online application that links individuals with others who enjoy similar things is required. In this case, you can create an app that meets their needs. It allows users to talk with others, read newspapers and blogs, trade information, and even compose themselves. You must expect your consumers to pay for something other than this app. You may still display them as adverts, providing advertisers with vital data while earning you money.
13. eLearning Platforms Web Application
The epidemic may have disrupted your tour and vacation arrangements. However, one industry has benefited significantly. And it is eLearning. No surprise 77% of educators believe online learning is on par with, if not better, conventional schooling.
At the same time, 70% of students believe it is equal to or better than the classroom setting. Whatever the cause, the eLearning sector is thriving.
Online learning software for:
Students
Content creators
Employees
Teachers
Conclusion
Several inventive web app development ideas for your organization can be practical. You may generate prospective web app ideas by finding, developing, and applying them to stand out.