Decentralized finance, also known as DeFi, is important in Web 3.0. It entails carrying out actual economic transactions on the blockchain without the support of banks or governments. In the meantime, many huge companies and venture capitalists are pumping billions into Web 3.0, and it is hard to imagine that their participation will not result in some form of centralization of power.
Web 3.0 could be as disruptive and usher in a major fundamental shift as Web 2.0. The basic concepts of Web 3.0 are decentralization, openness, and increased consumer usefulness.
Please continue reading to learn about Web3, how it differs from previous internet iterations, and how blockchain technology will play a role in its development.
The evolution of the web
The Web is the main tool used by billion of dollars of people online to exchange information, read and understand it, and interact with others. The web has evolved dramatically, and its current applications have been almost unrecognizable. The web's evolution is generally classified into three stages: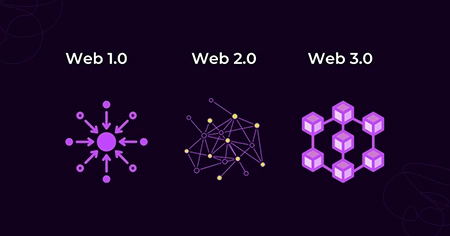 What is Web 1.0?
The first version of the Internet was Web 1.0. Most participants were content consumers, and the creators were typically developers who built websites that served information primarily in text or image format. Web 1.0 existed from roughly 1991 to 2004.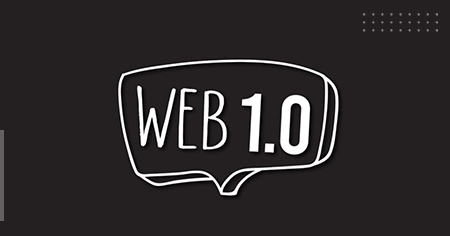 Instead of dynamic HTML, Web 1.0 sites served static content. The sites served data and content from a static file system rather than a database, and there was little interactivity.
What is Web 2.0?
Most of us have encountered the web in its current form, also known as web2. Consider web2 to be the interactive and social web. In web2, users don't have to be a development company to participate in the creation. Many apps are designed so that anyone can easily become a creator.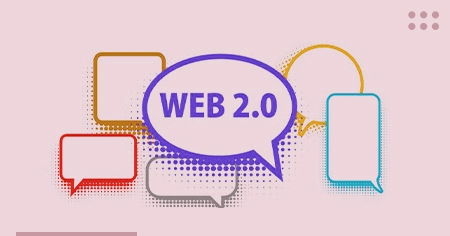 You can think of something and share it with the entire world. You can also post a video and make it accessible to millions of people to watch, interact with, and comment on. Consider how popular apps like Instagram, Twitter, LinkedIn, and YouTube were in their early days compared to how they are now.
All of these companies typically go through the following steps:

The company releases an app.
It tries to enroll as many people as possible.
Then it profits from its user base.
When a developer or corporation releases a popular app, the user experience is often incredibly smooth, particularly as the app's popularity grows.
What is Web 3.0?
There are a few key differences between web2 and web3, but decentralization is at the heart of both. Web3 improves the World wide web as we know it by introducing a few new features. web3 is:
Verifiable
Trustless
Self-governing
Permissionless
Distributed and strong
Stateful
Payments made by natives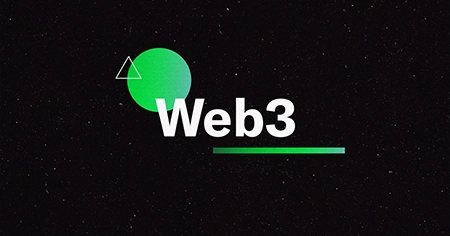 Web3 designers rarely develop and deploy apps on a central server, nor do they store their information in a centralized database. Although some key differences exist between Web 2.0 and Web 3.0, decentralization is at the heart of both.
Blockchain's, decentralized networks of many peer-to-peer nodes (servers), or a hybrid of the two are used to build Web 3.0 apps. These programs are known as decentralized apps (DApps), and the term is frequently used in the Web 3.0 community. Participants in the network (developers) are rewarded for providing the highest quality services to establish a stable and secure decentralized network.
What are the main components of Web3?
Today's Internet is a more advanced version of the Internet we had in 2010. However, Web3 represents a significant change in how we use and interact with the Internet. Based on what we've discussed thus far, Web3 is the new era of the Internet that is decentralized, which means that users can get whatever internet service they want without any invasion of privacy or control from third-party internet service providers.
Now, let's get into the meat of Web3
Blockchain networks: As said before, blockchain technology serves as the basis for Web3. Data is devolved via a blockchain, letting people own their information and barter it without being afraid to lose it. There is no risk of a data breach, and no intermediaries are involved. It also enables users to log in to various services securely. Furthermore, blockchain is required for cryptocurrency, another important component of Web3. Even the non-fungible tokens (NFTs) that power Web3 transactions are built on blockchain technology.
Artificial intelligence (AI):
Although Web 2.0 contains some artificial intelligence (AI), it is still primarily controlled by large technology companies. Therefore, we will see AI being used to support decentralization in Web 3.0.
AR/VR (augmented reality/virtual reality): AR/VR is another critical component of Web3 because it will serve as the foundation for the metaverse, which is critical for Web3's future.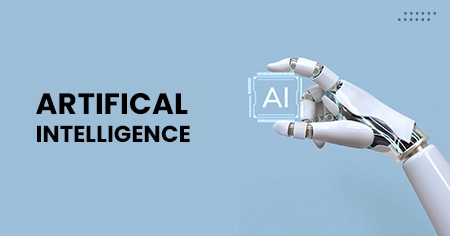 Examples of Web3 solution
Whereas Web3 is still in its infancy, some applications are gaining popularity. Decentralized finance, or DeFi, is one such Web3 solution. The DeFi industry is valued at $200 billion and is expected to expand further.
Whereas Web3 is still in its infancy, some applications are gaining popularity. Decentralized finance, or DeFi, is one such Web3 solution. The DeFi industry is valued at $200 billion and is expected to expand further.
Other well-known examples of Web3 solutions include the following:
Bitcoin is a digital currency.
Diaspora - A decentralized social network.
Steemit is a blogging and social networking platform based on blockchain technology.
Augur is a decentralized exchange trading platform.
NFT marketplace OpenSea
Sapien is a decentralized social network.
Uniswap is a decentralized cryptocurrency exchange.
Everledger is a platform for the blockchain-based supply chain management.
How Will Web 3.0 Impact Our Lives?
Web 3.0 is intended to produce long-term results because of its decentralized nature, which is enabled by distributed ledger technology and smart contracts. It also saves money by eliminating the need for middlemen, manual mediation, and arbitration.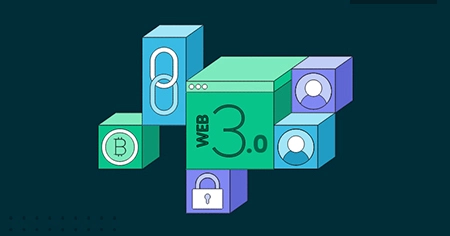 Web 3.0 provides a far more personalized surfing experience for everyone. In addition, websites will be able to adapt to our device, location, and any accessibility requirements we may well have, and web applications will become quite responsive to our user behaviour.
A More Personalized Browsing Experience: There's no denying the convenience of quickly clicking through to a specific offer for something you need or want. And would have missed otherwise, regardless of how intrusive those advertisements can sometimes be.
Enhanced search: As previously stated, using a search engine in natural language is extremely effective. Furthermore, the benefits extend far beyond the customer, as the learning period is largely eliminated. Instead of employing complex keyword techniques, businesses can increasingly optimize their websites for search engines in a more organic manner.
Advanced Application Interfaces: The multi-dimensional Web 3.0 will help more than just webpages; it will also enable web apps and provide consumers with more features. For example, consider Google Maps, which can now provide trip planning, lodging suggestions, and actual traffic updates in addition to the basics of position search. So put, this was not feasible in the era of Web 2.0.
Comparison between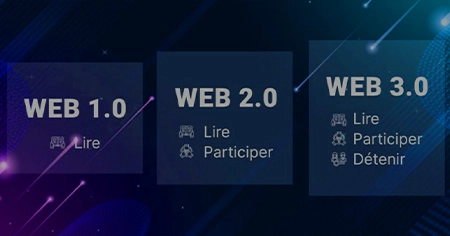 Web 1.0
Web 2.0
Web 3.0
Usually, read-only
Read-write strongly
Read-write-interact
Examples of services include:

File/web servers.
Search engines.
E-mail.
Peer-to-peer file sharing.
Content and enterprise portals.

Adobe Flex, Ajax and JavaScript frameworks
Instant messaging Ontologies, knowledge bases, and semantic search functions are examples of personal intelligent data assistants.
Owned content
shared material
Consolidated information
Home page
Pages of origin
Blogs and wikis
HTML/HTTP/URL/Portals
XML/RSS
RDF/RDFS/OWL
Directories
Identifying the user
User Action
Views on this page
The cost per click
Participation of users
Online Encyclopedia Britannica
Wikipedia
Web of Knowledge
Active (1989-2005)
1999-2012 active
2006 to the present
Advertisement on banners
Banner advertisements
Behavioral marketing
Concentrate on the company.
Concentrate on the community
Concentrate on the individual
Web that is interactive /visual
Web Programmability
Web of linked data
How Does Web 3.0 Work?
Your information is saved in web3 on your cryptocurrency notecase. On web3, you'll use your wallet to interact with applications and communities, and when you log out, you'll start taking your data with you. In addition, you can commercialize the data since you own it.
After establishing our guiding principles, we can look at how specific web3 development features are intended to achieve these goals.
Data ownership: When you use a site like Facebook or YouTube, the companies collect, hold, and pay back your data. In web3, your data is saved on your cryptocurrency wallet. On web3, you'll use your wallet to communicate with applications and communities, and when you log out, you'll start taking your data with you.
Because you own the data, you can theoretically decide whether or not to monetize it.
Pseudonymity: Like data ownership, privacy is a feature of your wallet. On web3, your wallet is your identification, making it difficult to link it to your real identity. As a result, even if someone observes a wallet's activity, they will not be able to identify your wallet. "My personal data is kept hidden, but my behaviour and attitude is on display."
Customers can use services to connect to cryptocurrency wallets used for illegal activity. Your identity, however, is hidden for everyday use.
What are the key features of Web3?
Web3 is self-governing, stateful, and robust, with native built-in payments. The following features distinguish it:
Decentralized: Because data in Web3 is stored in blockchain, no single system can access all of the data. Instead, it is distributed across multiple systems. This encourages decentralized access and multiple points of failure.
Permission: Web3 users do not need special permissions to connect to The Internet. Customers will be able to connect to certain services without having to disclose any personal details. There is no need to compromise privacy or share any other information.
Secure: Because decentralization makes it difficult for hackers to target specific databases, Secure Web 3.0 is far more secure than Web 2.0.
Pros and cons of web 3.0
| Pros | Cons |
| --- | --- |
| Decentralization results in less data control by cooperatives and entities. | There is a risk that early adopter companies will create the majority of protocols and control a large portion of Web3, thus contradicting the goal of decentralization. |
| A more customized web experience. | It may become more difficult to regulate illegal content shared on the internet. |
| Adds value to digital assets such as NFTs. | When public blockchains are used, it may become easier to find personalized data. |
| Because of the existence of smart contracts Web 3, there is no need for intermediaries to ensure a transaction is completed. | |
What is the most pressing problem that Web 3.0 will address?
Web 3.0 will address many issues in today's system, such as censorship, cyberbullying, and data breaches. For example, it will give users anonymity so they can make online purchases without worrying about what companies know about them. It will also allow people to enjoy better services while protecting their personal information. In addition, as the copyright industry evolves, users can post or share content without requiring Permission from anyone else.
The Internet will be better than ever before. As a result, people have more free time and will experience less stress. The Internet's efficiency is unparalleled. for example, People spend one-third of their day searching the web for information. In addition, people are becoming more digitally savvy and aware of how the internet works, so online content is becoming more popular and diverse, making online life more interesting and enjoyable.
What does Web3's future look like?
Even though Web3 has the opportunity to alleviate most of the issues that Web 2.0 had, it should be mentioned that these are only ideal visions that have yet to be realized. Therefore, we cannot expect everything to go exactly as planned.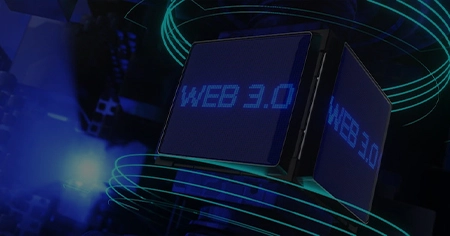 Furthermore, it should be noted that most major technology companies are already involved in developing Web3 applications. So it isn't easy to imagine their involvement not resulting in some form of centralization. Many tech entrepreneurs and business leaders have expressed concern that Web3 will not be as decentralized as we anticipate. Even so, it will take a little time for Web3 to be made mandatory.
Conclusion
Web 3.0, also known as Web 3, is the concept of the web's next generation, in which most users will be connected via a decentralized network and have access to their data. This article educated us on the technologies we can expect to advance and change in the coming years. Web 3.0 will include intelligent systems, semantic web, decentralization, metaverse, digital assets, and other emerging technologies.