Abloh
A twist on Social Listening and sentiment analysis

Setup
Process
Waterfall
4 weeks sprints
Daily standups
Weekly status updates
Team
Designer
FE & BE developers
Mobile developer
QA
DevOps
Product Owner
Technologies
React Native
React JS
Node JS
Adobe XD
Firebase
About
Abloh is a brand-new idea that allows the school management to keep track of their student's sentiments and thoughts and adjust their decision-making process around it.
The app is a school-wide community hub for students where they can interact with each other in a controlled environment over topics dubbed as 'channels' created by a preselect group of admins.
Features
The takes the best features from the top social media apps and packs them into one solid community hub.
Threads (Reddit, Twitter)
Hashtags
Private Messaging
Group Chat

Launch & Maintenance
Created marketing materials
SEO for AppStore
Analytics and link attributions
Conducted advertising campaign on the AppStore
Services
UI/UX
iOS development
Android development
backend development for sentiment analysis and social listening
Multi-device manual testing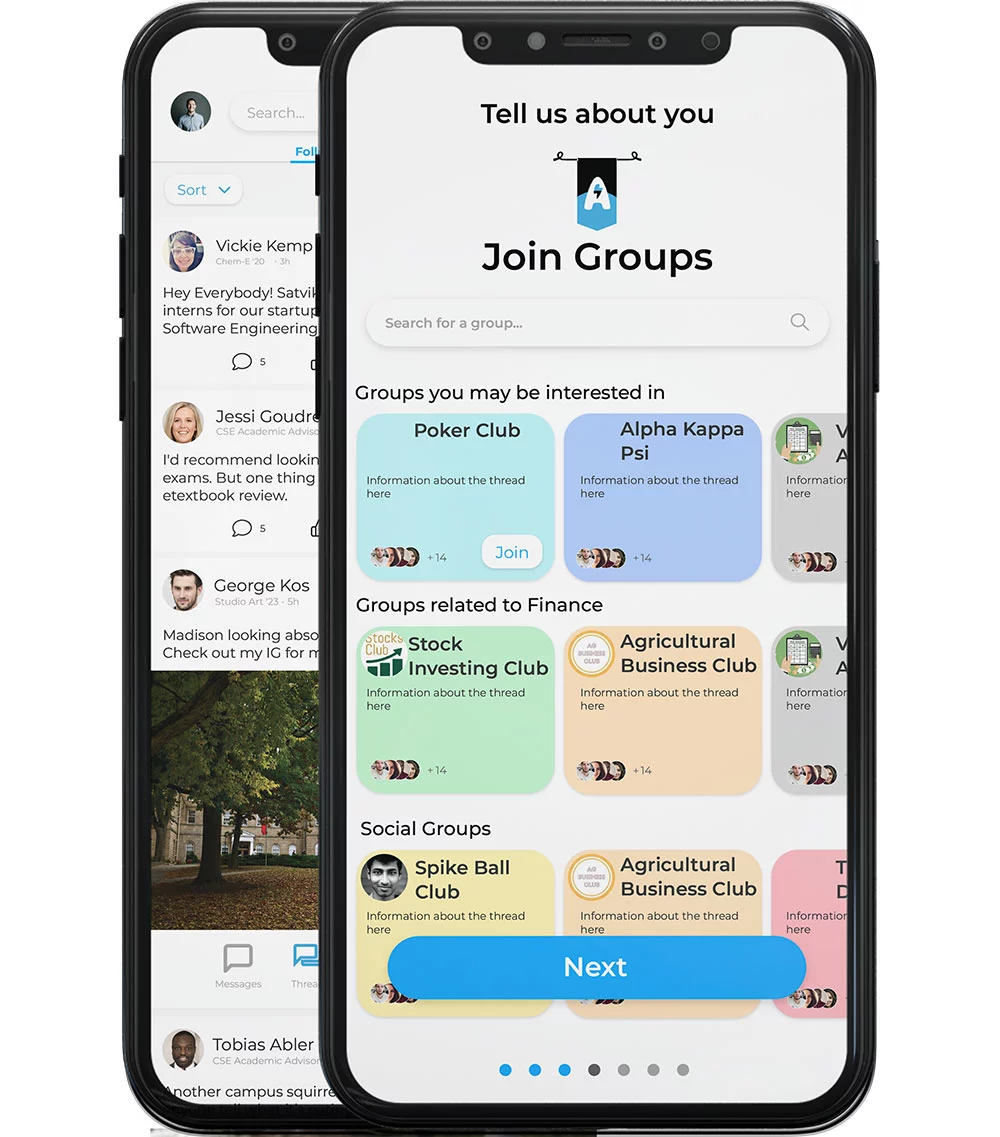 Community hub
Allows each student school-wide to find and interact with the other, and the teachers on various 'threads' ordained and maintained by teachers.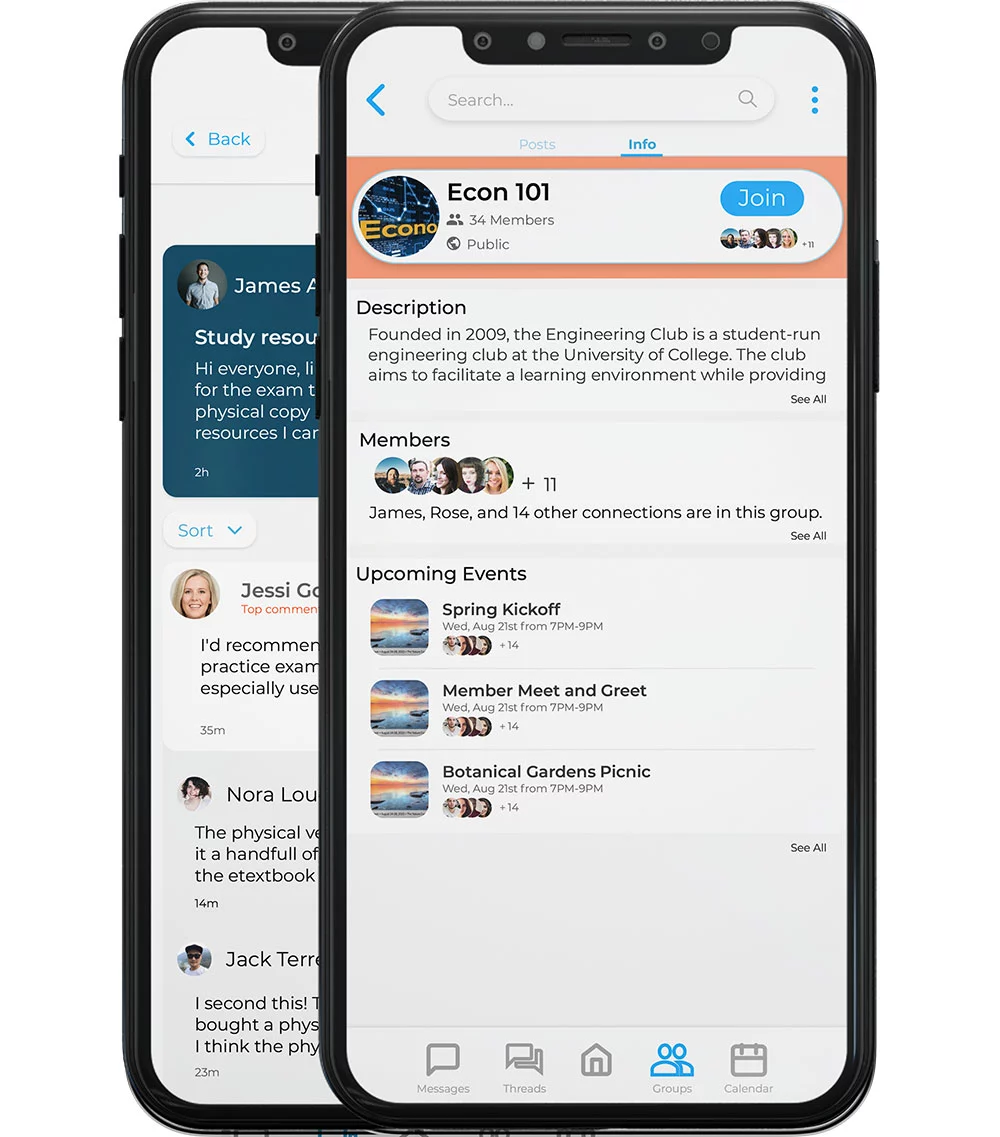 Promotes communication and an interactive culture
Students have a new way to interact with other students and teachers from the school. This enables the students to feel connected throughout the online education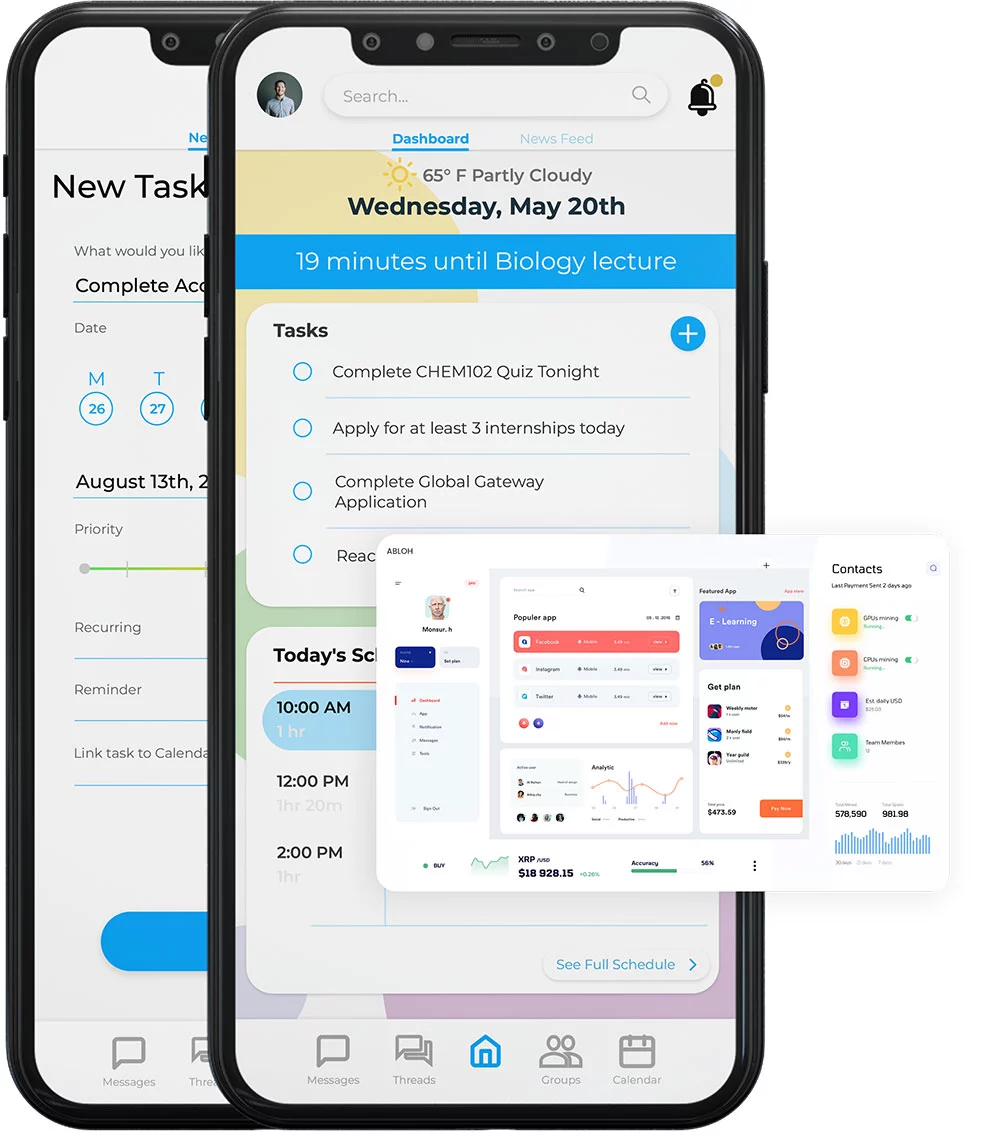 Social Listening and Sentiment Analysis
Allows the teachers and management to keep track of the 'whispers' going around the school and adjust their policies accordingly to address these challenges and stay abreast of them.
Key Take Away

Promotes an all-inclusive culture and allows every student to share a piece of the their mind in a controlled environment
Allows the teachers to keep track of the general student sentiments towards matters related to education and school management. This in turn enables the school management to manage the expectations of the students in a proactive manner to improve their student turnover rate.
---
Like any of these success stories?
We can write one just for you, if you like. Just give us some context and watch us work our magic!
Contact Us
Take a look under the hood.
You might already be familiar with or have heard about the tech we work with. Take a look!
Services