AOTutor
Borderless education made easy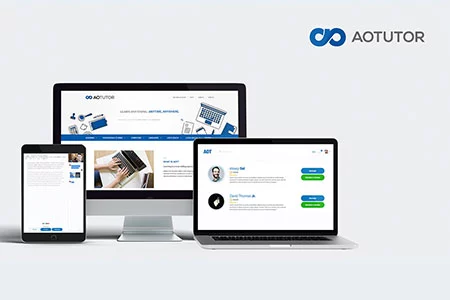 Setup
Process
Agile
2 weeks sprints
Daily standups
Weekly status updates
Team
FE & BE developers
QA
DevOps
Product Owner
Technologies
Node JS
Angular
Paypal
Socket
Twilio
FFmpeg
About
We helped an innovative founder launch an online tutoring platform with the aim to bring students looking to gain additional help and tutors willing to invest more into education can come together. The concept was to establish virtual classrooms that teachers can host and registered students can join.
Features
Marketplace for teachers and students
Individual video sessions (time bound)
Group Video Lectures
Individual profiles
Separate portals for Teachers and Students
Text Chat (Individual and Group)
Calendar Integration and Push Notification
Email and SMS Integration
Audio recording and sharing
White-boarding capabilities during lectures
File sharing
Payment Gateway

Launch & Maintenance
Created marketing materials
SEO for AppStore
Analytics and link attributions
Conducted advertising campaign on the AppStore
Services
Web App
Backend
Multi-device manual testing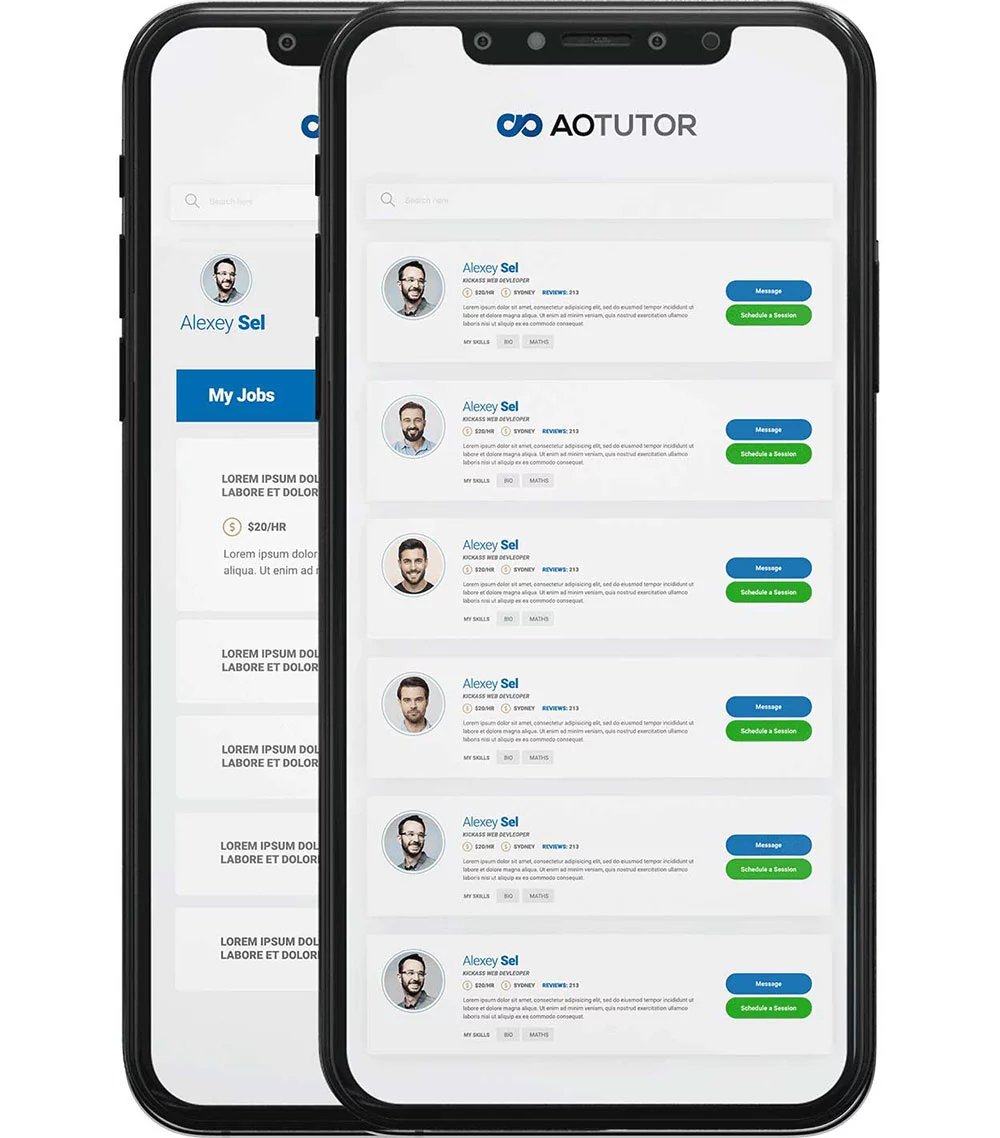 Management through portals
Website was developed with separate portals for students' and teachers' registration.
Virtual Classrooms
Virtual class room sessions with whiteboard broadcasts were hosted on the website with students joining in live and interacting with the teachers through video and voice, text chat, and attachments for note sharing.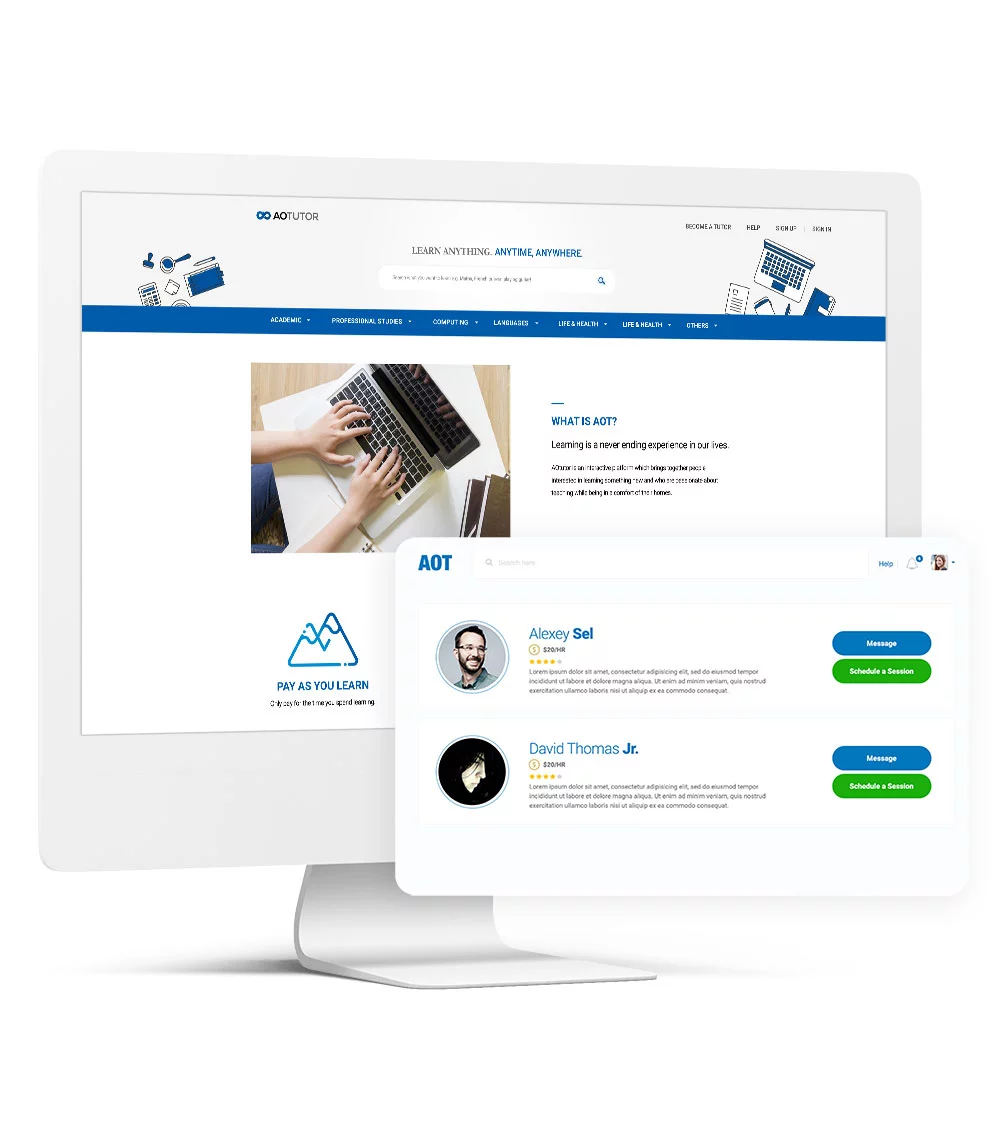 Direct access to tutors
In addition to 1-to-many sessions, options for direct connect with tutors was also made available for students to take one-on-one sessions with the tutors of their choosing.
Key Take Away

Built a market-place for teachers and an e-learning platform for students who wanted extra help or couldn't invest into colleges.
The e-learning platform allows the students to spend 15 minutes of free face-time with teachers of their choice and allows the teachers to advertise free of cost. Calendar integration and Push, SMS, and Email integration made sure that there were very limited numbers of no- show appointments.
The integration of payment gateway allows direct fee transfer to the tutors' bank accounts.
---
Like any of these success stories?
We can write one just for you, if you like. Just give us some context and watch us work our magic!
Contact Us
Take a look under the hood.
You might already be familiar with or have heard about the tech we work with. Take a look!
Services