Boulevard Oman
Improved direct revenue through direct bookings at a local hotel

Setup
Process
Agile
1 week sprints
Daily standups
Weekly status updates
Team
Designer
FE & BE developers
QA
DevOps
Product Owner
Technologies
PHP
Wordpress
Thawani (Payment Gateway)
About
The Boulevard Hotel provides a premium urban architectural feel to its guests resulting in one of the best luxurious experience they could have while on vacations. With its target market either students or vacationers, Boulevard Oman had high dependence on AirBnB and were losing a substantial amount of revenue in assisted bookings through AirBnB and other similar channels.

The web app provides direct access to Boulevard Oman's three service offerings and allows the customers to make escrow bookings through their credit cards, which are charged only on checkout.
Features
Online direct booking made available for Room, Gym, and
Banquet with access to hotel's food menu.
Online escrow payment integration
Calendar and SMS integration
Shuttle service schedule integration at the backend

Launch & Maintenance
Created marketing materials
SEO for AppStore
Analytics and link attributions
Conducted advertising campaign on the AppStore
Services
Web app
backend development for web app
Multi-device manual testing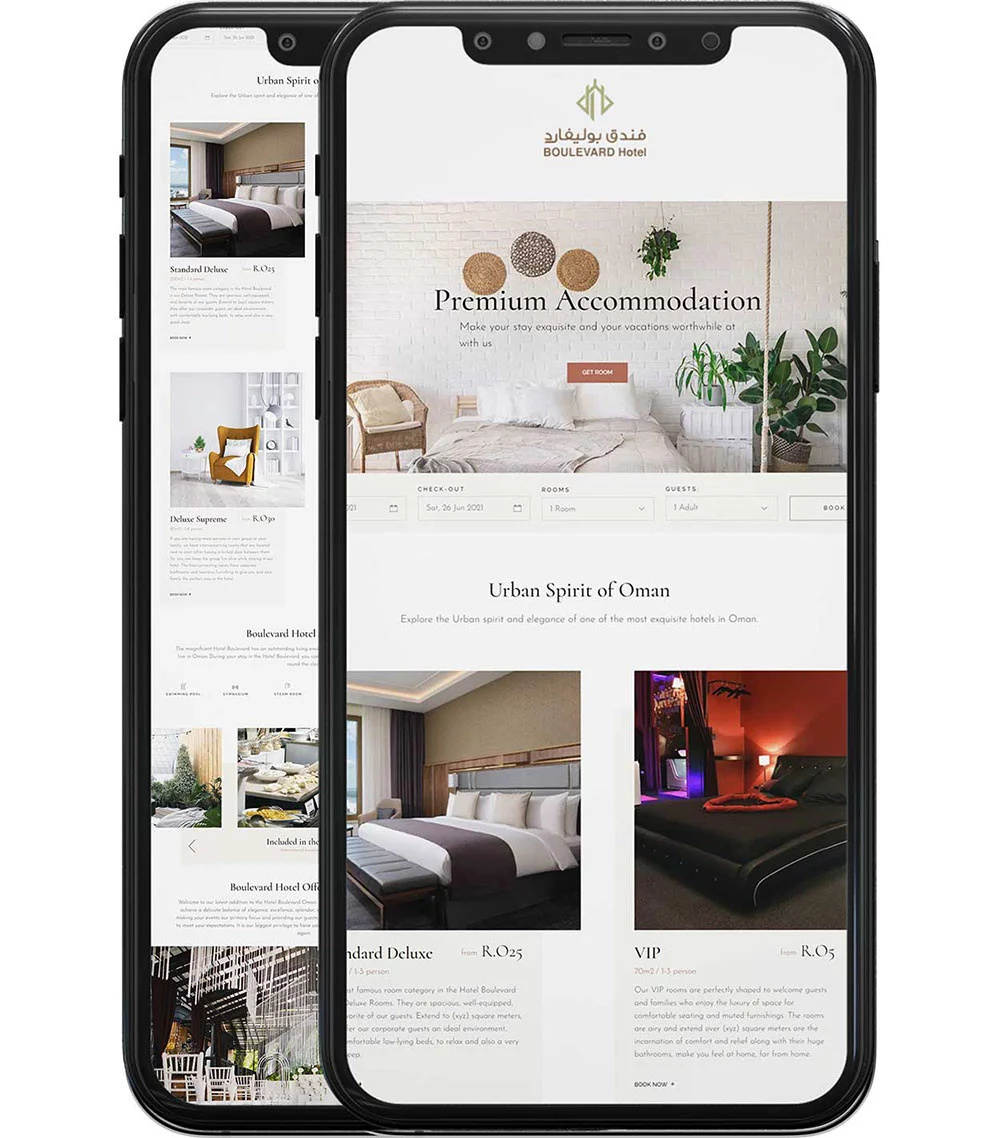 Online direct booking
The vacationers and the students have the ability to make Rooms, Gym and/or Banquet reservations online seamlessly through the web app. Since the web app is integrated with he hotel management suite, the response time is greatly improved and the hotel now has the ability to book immediately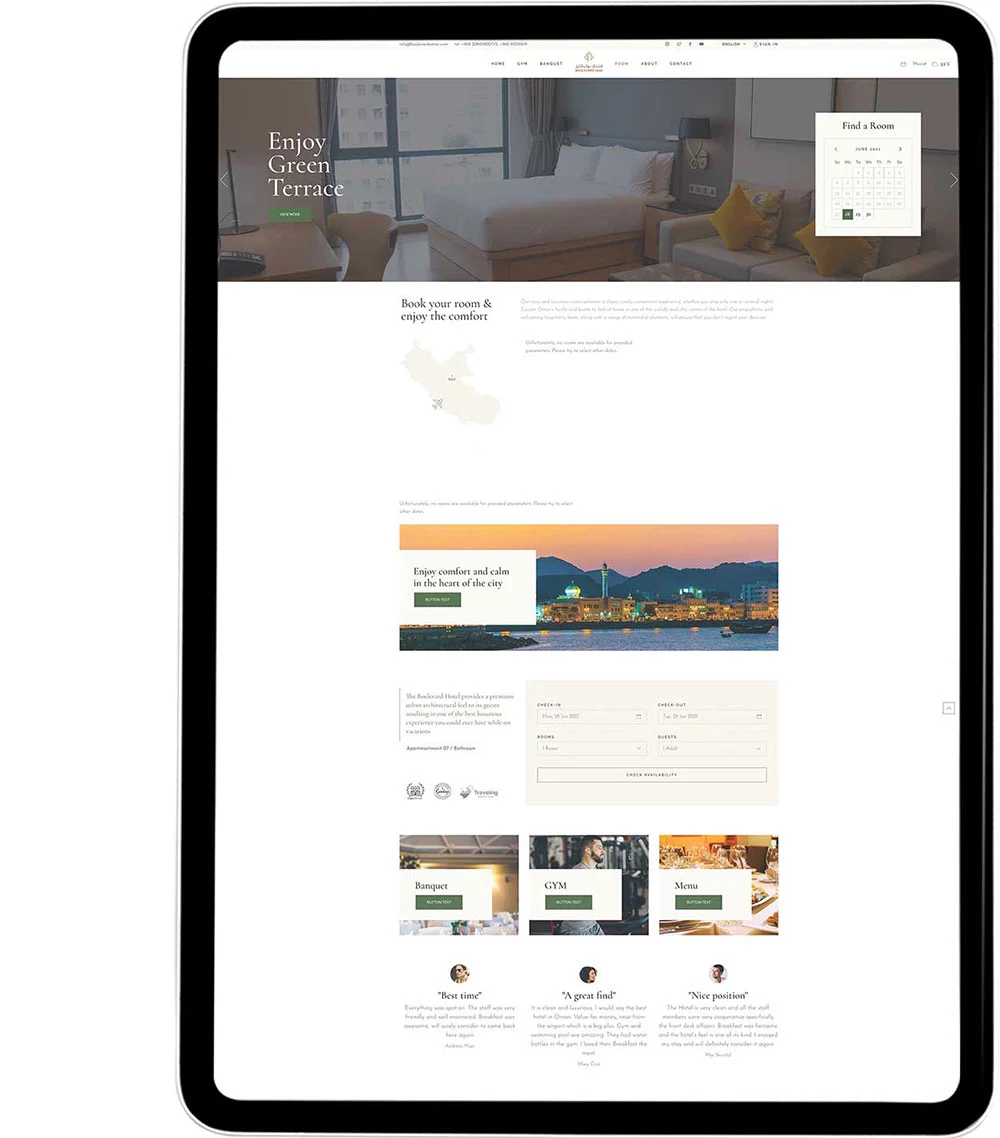 Online escrow payment integration
The customers are requested to provide their credit card information at the booking stage which allows the hotel to make sure every booking is deliberate and real. The card is only charged at the time of check out unless the rate needs a deposit or if the customer chooses a prepaid model.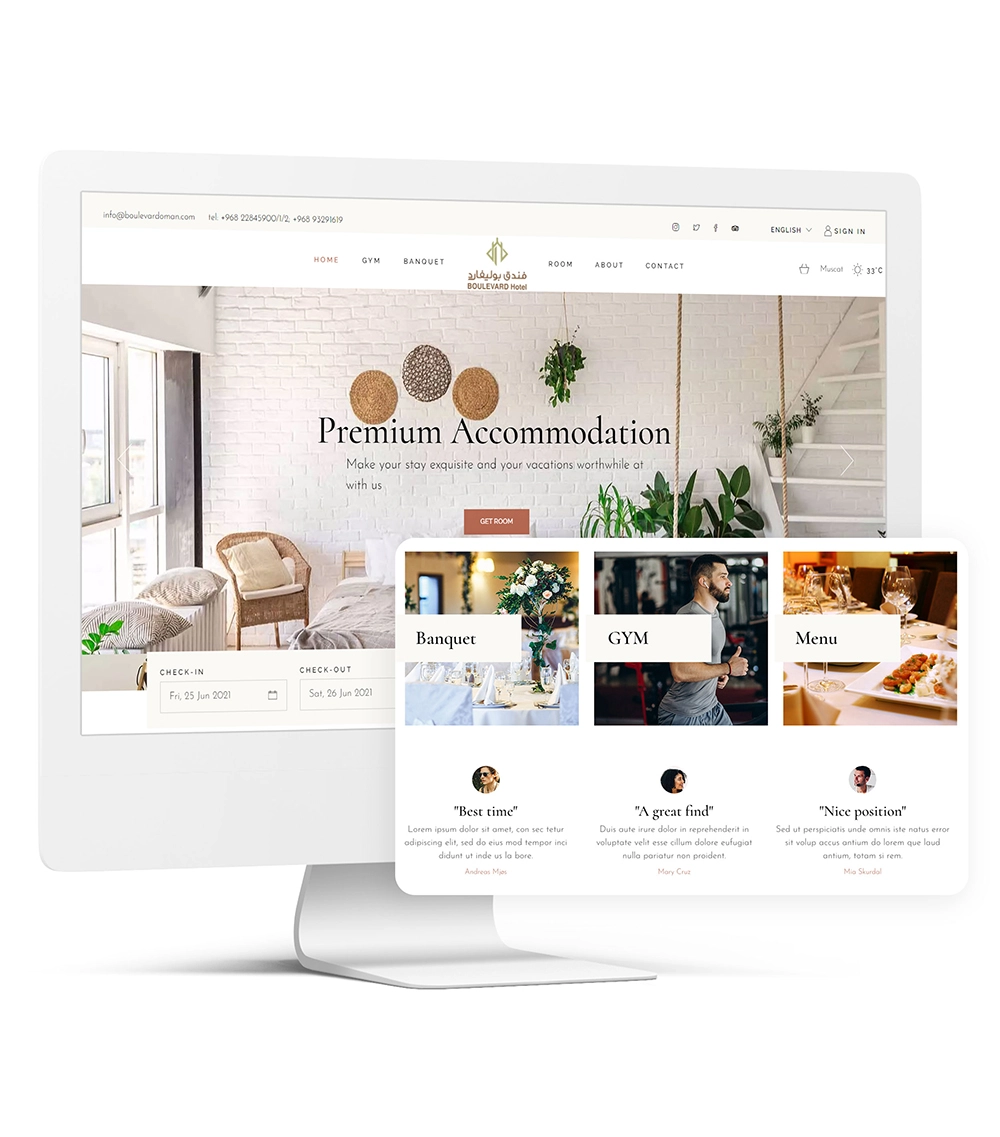 Cross Platform integration
Periodic reminders through customer calendar, inbox and sms allows the hotel to safeguard their bookings and guarantees a maximum number of conversions.
Key Take Away

The web app allows for a premium customer journey from booking to checkout. The cashless payment mechanism allows a lavish and dynamic experience for the customer, and shows that they are well cared for.
The hotel increased its direct booking by a factor of 3x which translates into a 3x direct increase in the direct revenue in just the first month. The hotel profit is higher in direct bookings as the management fees associated to third-party bookings is non-existent in this model.
---
Like any of these success stories?
We can write one just for you, if you like. Just give us some context and watch us work our magic!
Contact Us
Take a look under the hood.
You might already be familiar with or have heard about the tech we work with. Take a look!
Services