DermLite X
Telemedicine solution for skincare specialists

Setup
Process
Waterfall
4 weeks sprints
Daily standups
Weekly status updates
Team
Designer
FE & BE developers
iOS developer
Android developer
QA
Product Owner
Technologies
Java
Objective C
Swift
PHP
Firebase
Crashlytics
Socket.io
Twilio
About
DermLite X is a dermoscopic and clinical photo-sharing system through which it can manage and update skincare treatment medical cases through hand-held devices and track them successfully. The idea was to keep all related parties involved and apprised of the development in the medical cases. Compliance with HIPAA protocols was of paramount importance. The client wanted backend portal development to manage all the individual cases through one window and obtain reporting.
Features
Individual User Profiles
Individual Case Management
Picture Sharing and in-app editing
Secure tele-prescriptions
Live Chat
In-App Audio Recording and Sharing
HIPAA Compliant Security
Offline Access

Launch & Maintenance
Created marketing materials
SEO for AppStore
Analytics and link attributions
Conducted advertising campaign on the AppStore
Services
Android App
iOS App
Backend
Multi-device manual testing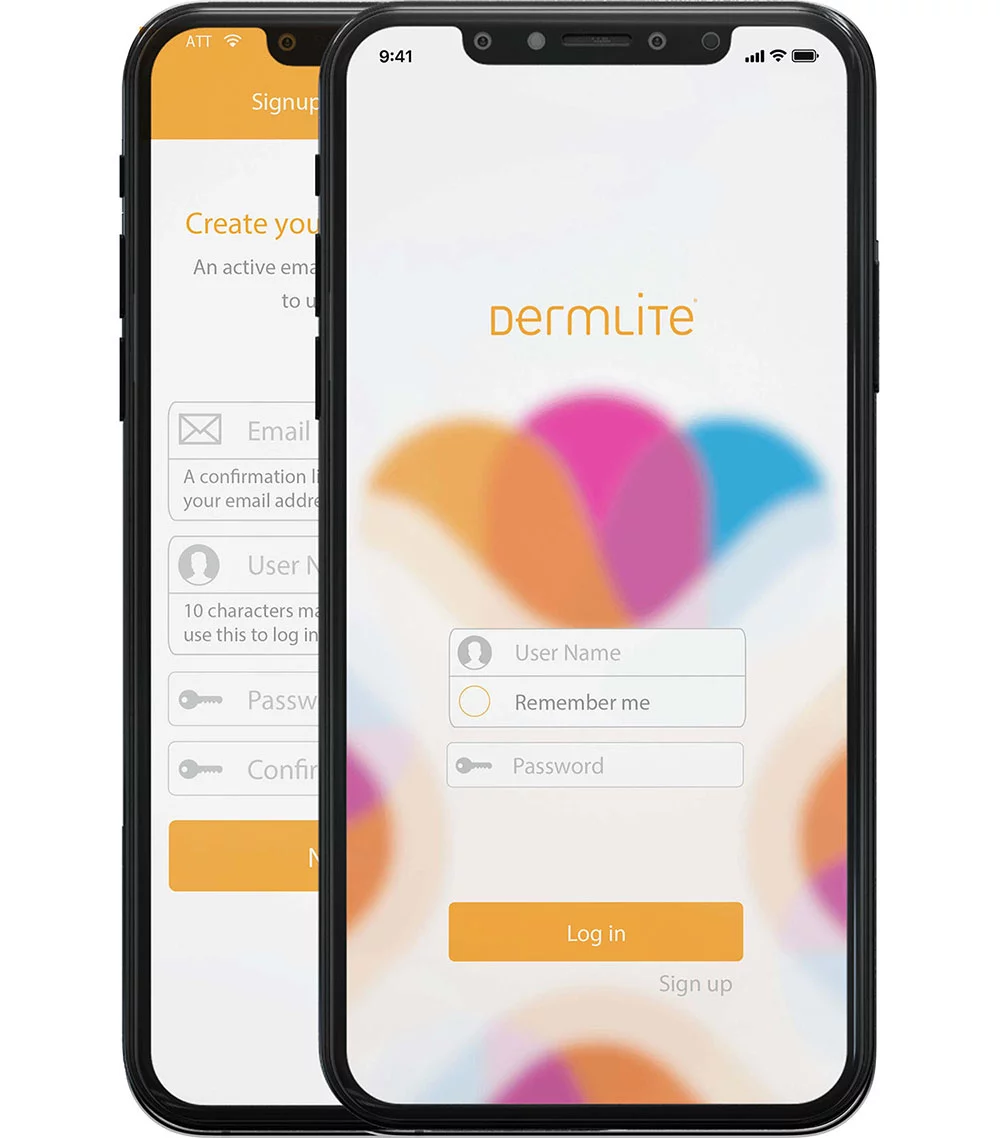 Simple and Intuitive Design
The design was intentionally kept minimalistic and clean to cater to wider range of audience. This allowed for better user adoption and experience and the client stated a 3x increase in the tele-patient numbers in the first month of lauch.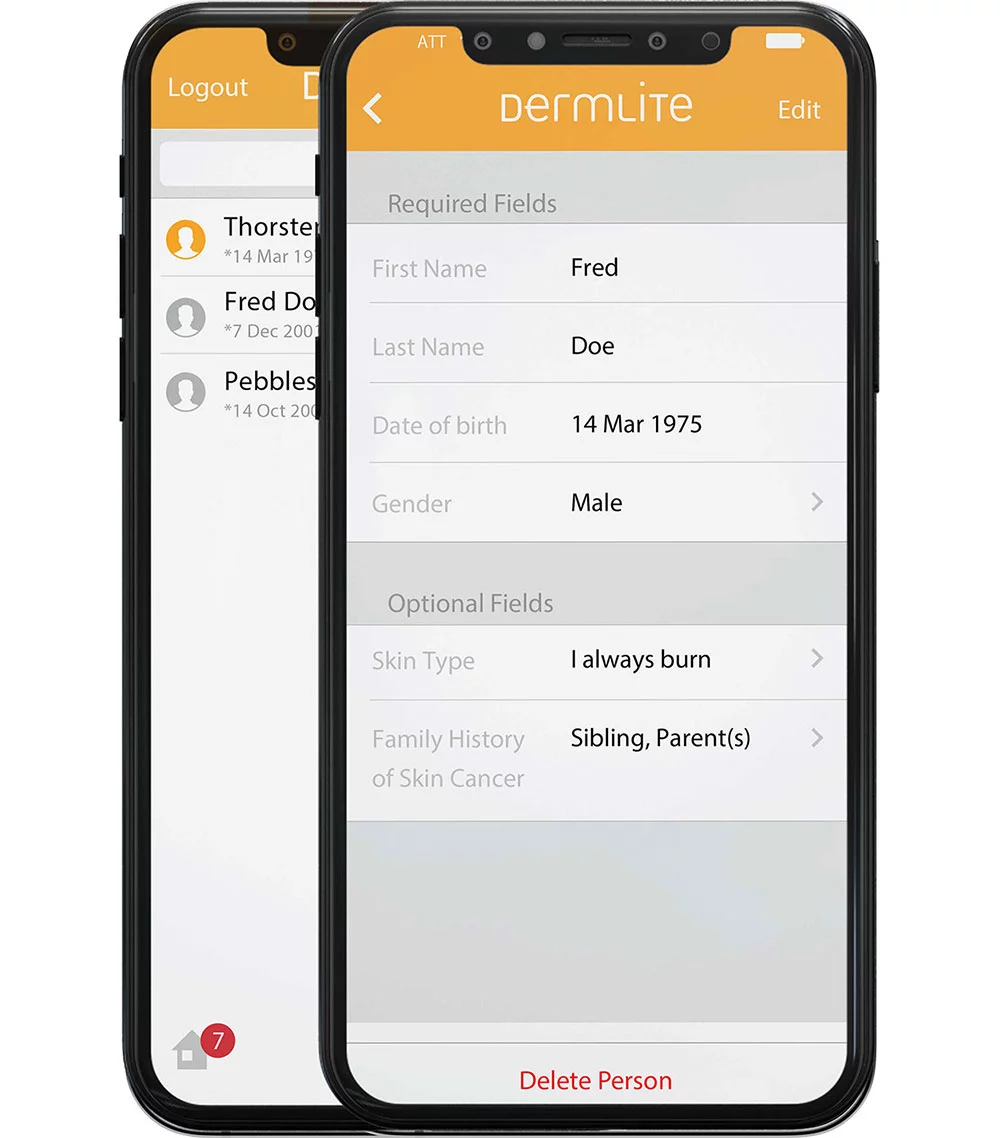 Interactive Experience
The app offers an interactive experience for the users by allowing them to record their skin conditions using and aftermarket DermLite camera device that allows them to take macro photos of the affected areas, sharing them in- app along with chat or audio notes, and receiving the dX and prescription in one place.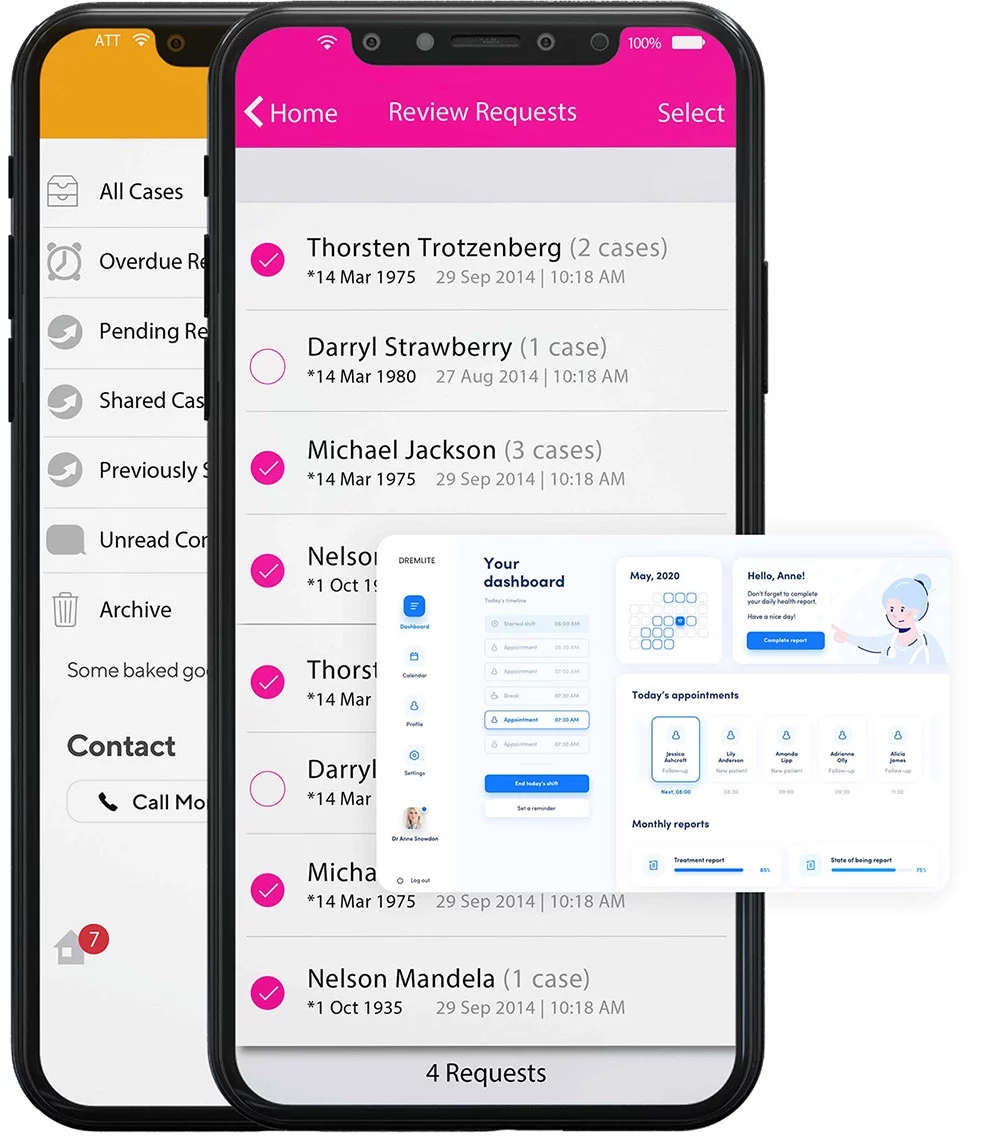 Medical case tracking
Allowing for each medical case to be logged and locked separately enabled the caregivers to track the medical history, perform historical prescription audits and gain a holistic view on the medical case.
Key Take Away

Designed and developed Skincare treatment case tracking multi-platform applications and backend portal for reporting and case management.
Doctors, Patients, Patients family were brought into the loop through the applications and picture sharing of the medical condition to keep track of progress was introduced.
Data at rest and in transit was made encrypted and the applications and the portal was made HIPAA compliant. Introduced Case-based organization, case status sharing amongst patients, partners and doctors, specialized camera, and offline access.
---
Like any of these success stories?
We can write one just for you, if you like. Just give us some context and watch us work our magic!
Contact Us
Take a look under the hood.
You might already be familiar with or have heard about the tech we work with. Take a look!
Services