Dulha House
Story of a hard pivot towards business modernization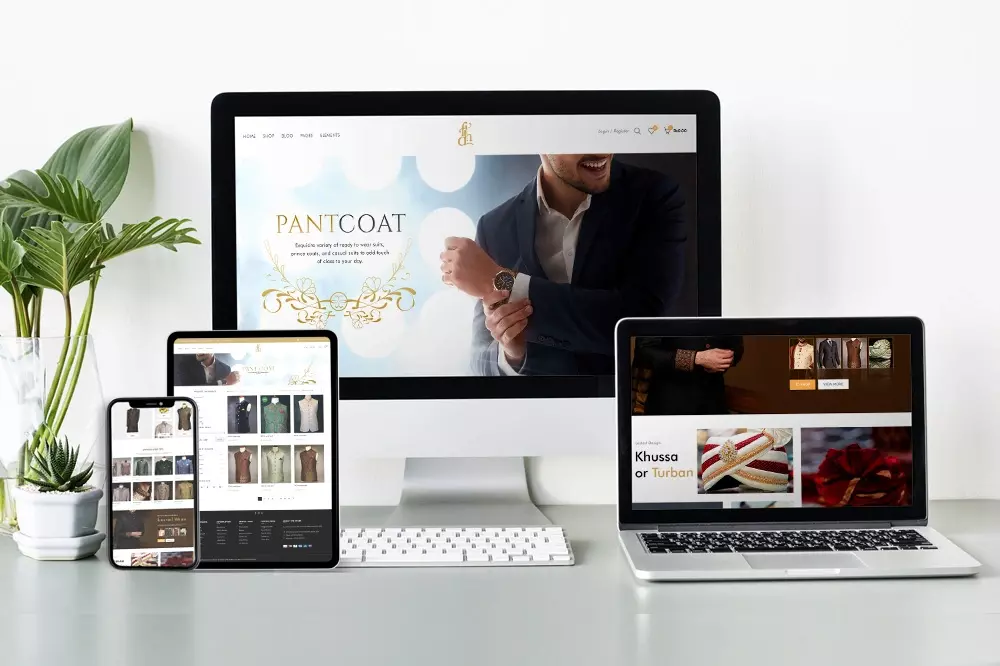 Setup
Process
Agile
1 week sprints
Daily standups
Weekly status updates
Team
FE & BE developers
QA
DevOps
Product Owner
Technologies
Woo Commerce
PHP
About
DulhaHouse is a famous custom wedding clothing brand in South Asia. It boasts 20 years of history through its brick and mortar stores. The brick and mortar sales never fell below break-even, so the owners never thought about making an online presence; a decision that came to hurt the business during 2020. We helped DulhaHouse adapt to the changing local environment, and get orders from their international fan base in US and UK, in one fell swoop.
Features
Website design and development
One-click login/Register Functionality
Shopping Cart
Favorites menu
Online e-commerce Store
Product Search
Checkout

Launch & Maintenance
Created marketing materials
SEO for AppStore
Analytics and link attributions
Conducted advertising campaign on the AppStore
Services
Web App
Backend
Multi-device manual testing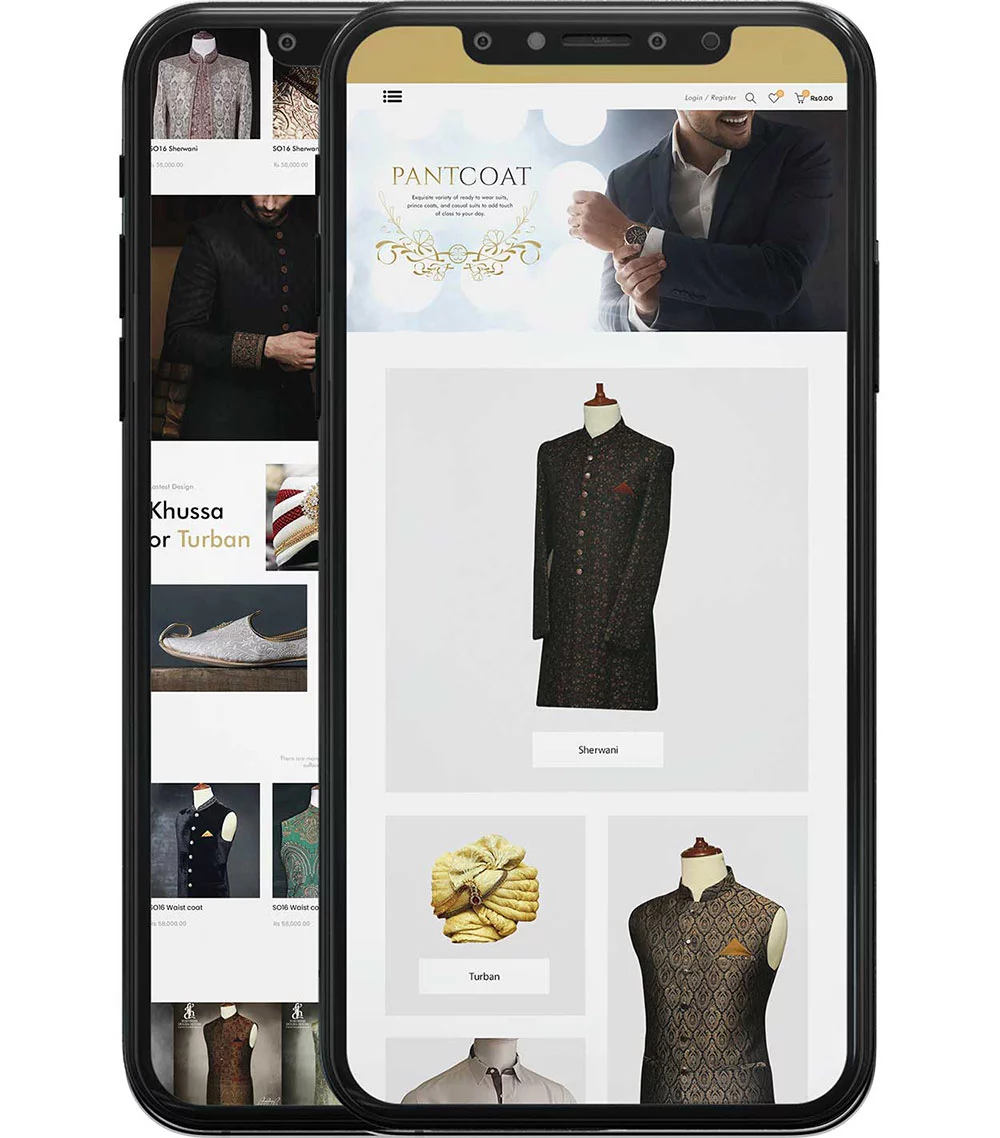 Placement on the map
DulhaHouse now has an online presence for its local and international customers. During the first three months of the launch, the clients confirmed an increase of orders by 5x.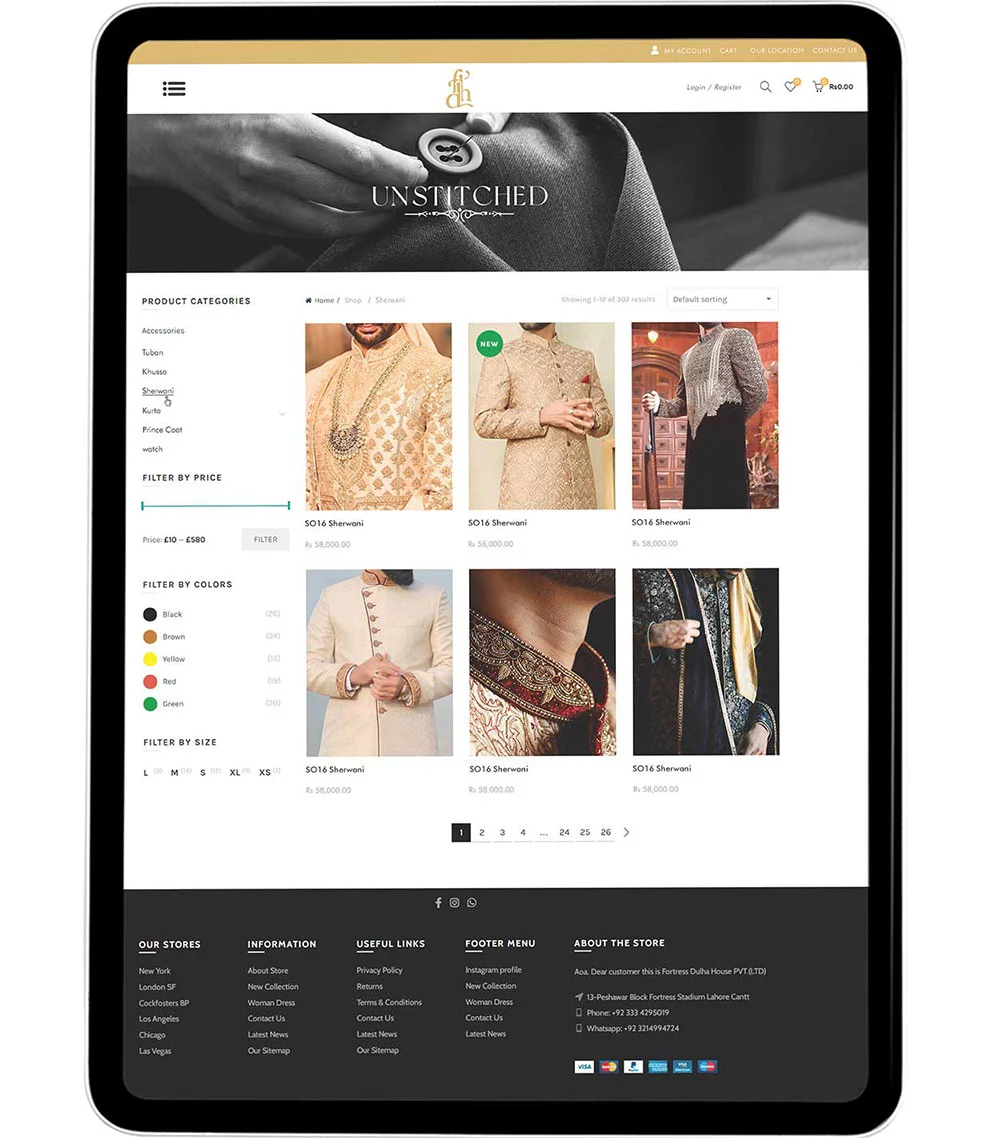 Virtual Showroom
Covid-induced restrictions meant that local buyers had no access to the showroom. For a brick-and-mortar only business, this 'change' was devastating. We brought their entire showroom online and established a new stream of revenue for them.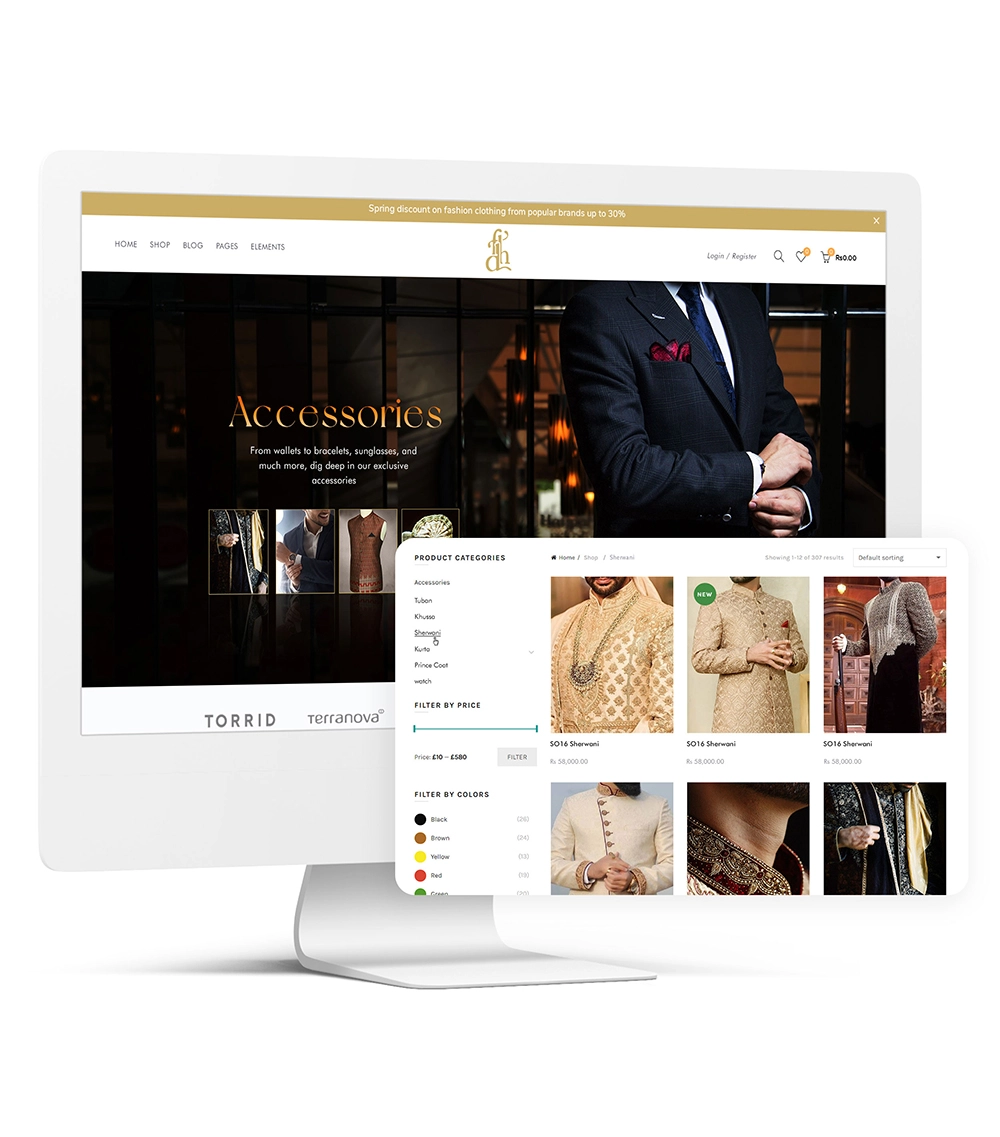 International Orders
Treaditionally, DulhaHouse would only take orders through showroom visits, and through calls for regular customers. With no provision to browse through the catalogue for the international customers, someone had to manage WhatsApp groups all day. Bringing the business online resolved the issue and now international orders can be booked easily.

Key Take Away

As a traditional brick and mortar business, Dulha House never invested to have an online presence. As the covid-induced restrictions approached their apex, their showroom was made unavailable to the general public and that's when the management approached us for a resolution.
We proposed that they bring their entire collection online and expose their prices. It took some convincing but the management eventually decided to go ahead with it.
International customers did not have access to the collection and those that reached out to DulhaHouse by phone, were forwarded a WhatsApp link for the collection. We fixed that by taking the entire collection online, adding a shopping cart and a login module.
---
Like any of these success stories?
We can write one just for you, if you like. Just give us some context and watch us work our magic!
Contact Us
Take a look under the hood.
You might already be familiar with or have heard about the tech we work with. Take a look!
Services