HerbPharma
Building a 21st-Century presence

Setup
Process
Waterfall
2 weeks sprints
Daily standups
Weekly status updates
Team
Designer
FE & BE developers
QA
DevOps
Product Owner
Technologies
PHP
WooCommerce
Paypal
About
Since 1979, we at Herb Pharm have integrated traditional herbal knowledge with modern herbal science to produce superior quality herb products. They were the best selling liquid herbal extract line in America's natural product stores.

This is another success story of how we brought a traditional business to the 21st century gold standards.
Features
Online Store
Payment integration
Cart
Google Maps integration
Universal search

Launch & Maintenance
Created marketing materials
SEO for AppStore
Analytics and link attributions
Conducted advertising campaign on the AppStore
Services
Website
Online Store
Payment Integration

Breaking the mold
We brought yet another brick-and-mortar-first business online, and in doing so, boosted their sales in the first month alone.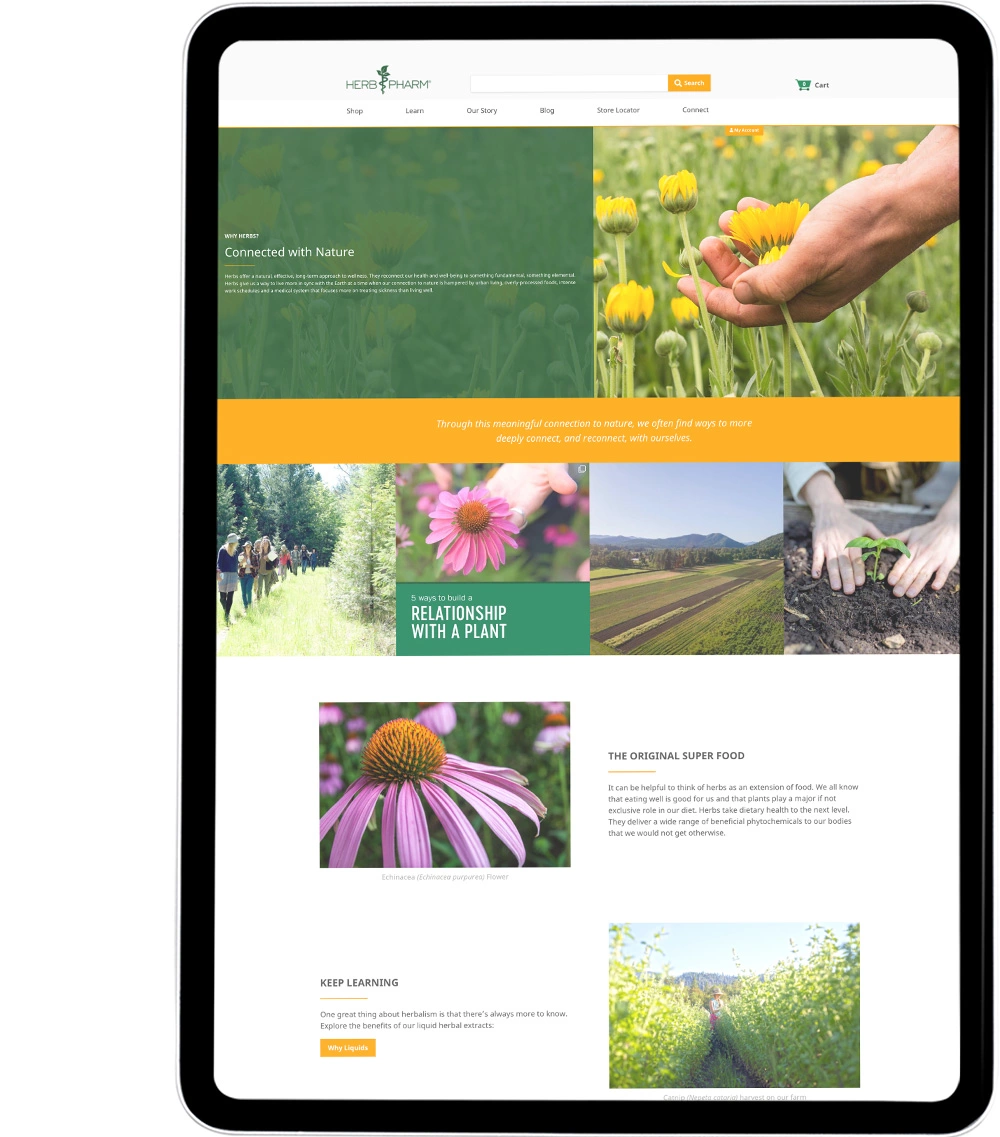 Service differentiation
We assisted the client sort the services by categories such as 'health condition' and 'body systems' and tabulated the offerings in three separate views on the web. This helped the client differentiate their services and charge according to the demand.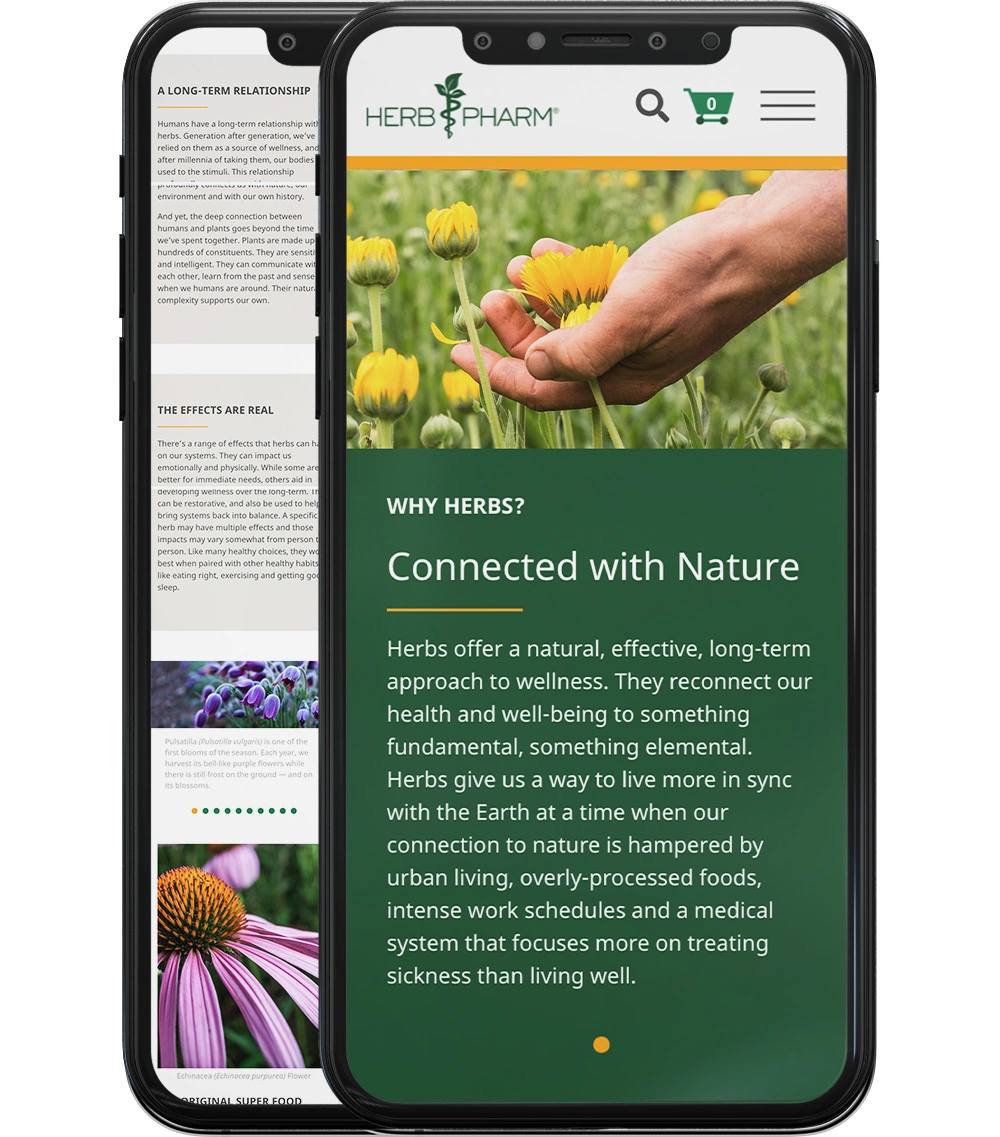 Location based suggestions
We integrated google maps to the website and allowed the users to search for a Herb Pharma store location. This increased the onsite visit for the client massively.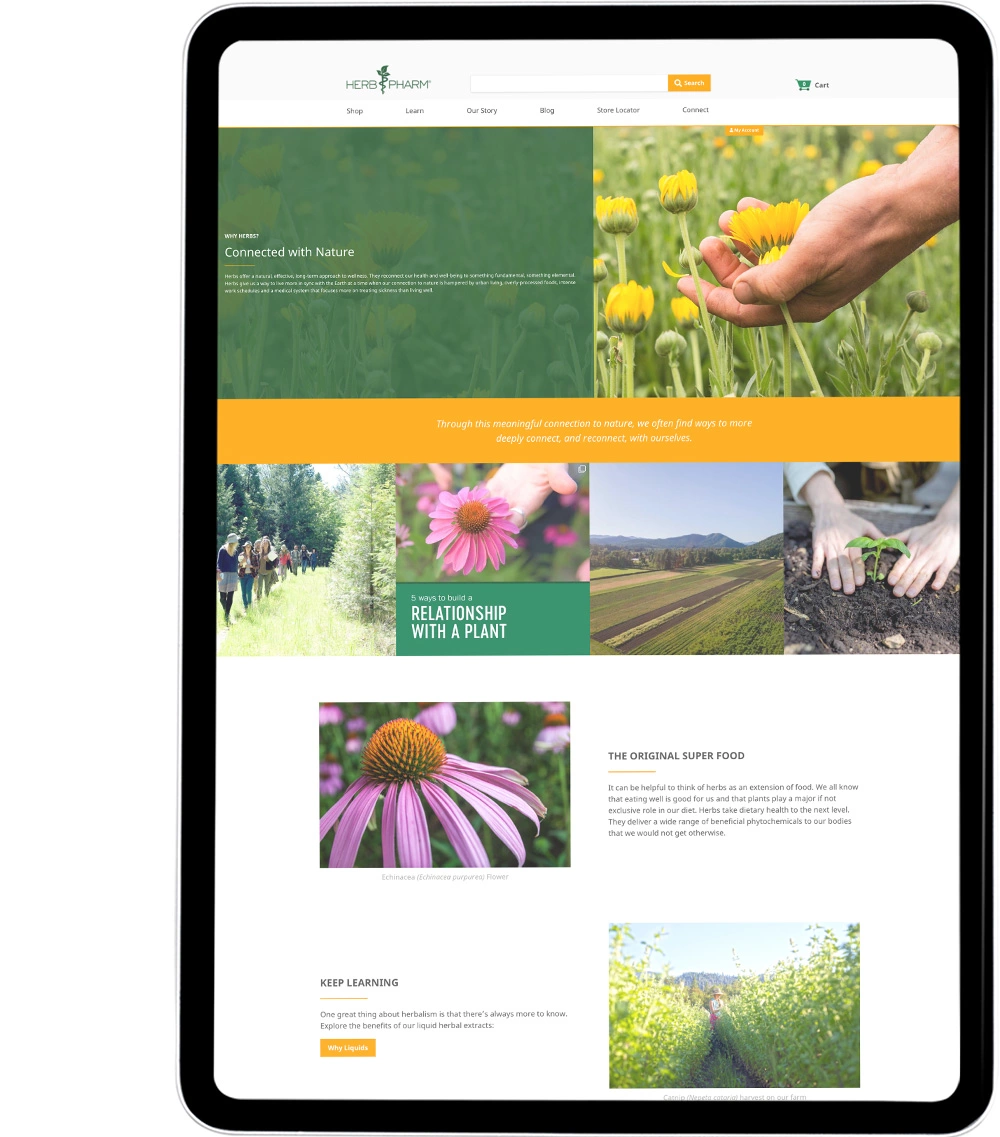 Connect
The client being one of the giants in the industry offers an internship programme. We helped map this through the web alongside the careers page.
Key Take Away

Taking a web first approach definitely paid dividends as the client was able to expand their reach throughout the USA. Working with marketing partners and their other channels, the client was able to boost their sales in just 3 months.
Because of map integration and location finder option, Herb Pharma reported that they are able to see an increase in the walk-in traffic at their offices.
The online store, payment, and cart integration allowed the company to break the chains of their their traditional sales model, boosting their sales massively at the 3rd quarter mark.
---
Like any of these success stories?
We can write one just for you, if you like. Just give us some context and watch us work our magic!
Contact Us
Take a look under the hood.
You might already be familiar with or have heard about the tech we work with. Take a look!
Services