Impact Basketball
Changing how stakeholders interact with the company

Setup
Process
Agile
2 weeks sprints
Daily standups
Weekly status updates
Team
Designer
FE & BE developers
Mobile developer
QA
DevOps
Product Owner
Technologies
PHP
Wordpress
Firebase
About
Impact Basketball is the premier destination in the world for professional players, international teams, college and high school players, and student athletes at every level of the game.
Features
User Profiles
Training Programme informations
Video Repository
Online Payment with 1 day escrow
Maps
On-demand training
Calendar Integration and Push Notification
Email and SMS Integration
Social news feed

Launch & Maintenance
Created marketing materials
SEO for AppStore
Analytics and link attributions
Conducted advertising campaign on the AppStore
Services
Website
Payment Integration
Social APIs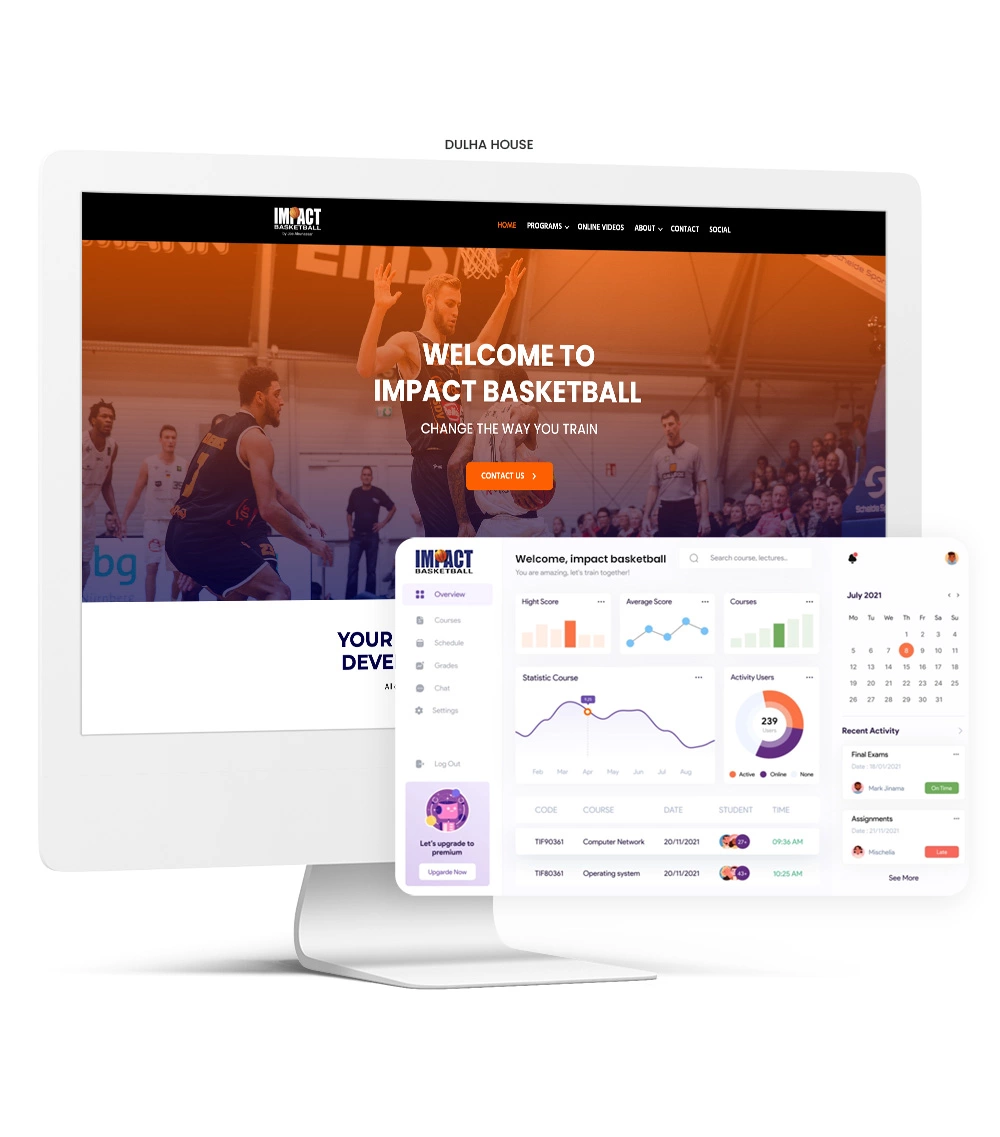 A step into the 21st Century
Joe Abunasser is the stuff of legends and he deserved a warm introduction to the GenZ and up and comers. We decided to help Joe put his business on the worldmap through a website that serves as a marketing tool for attracting and capturing leads, building a rapport and establishing their authenticity with their prospective customer base.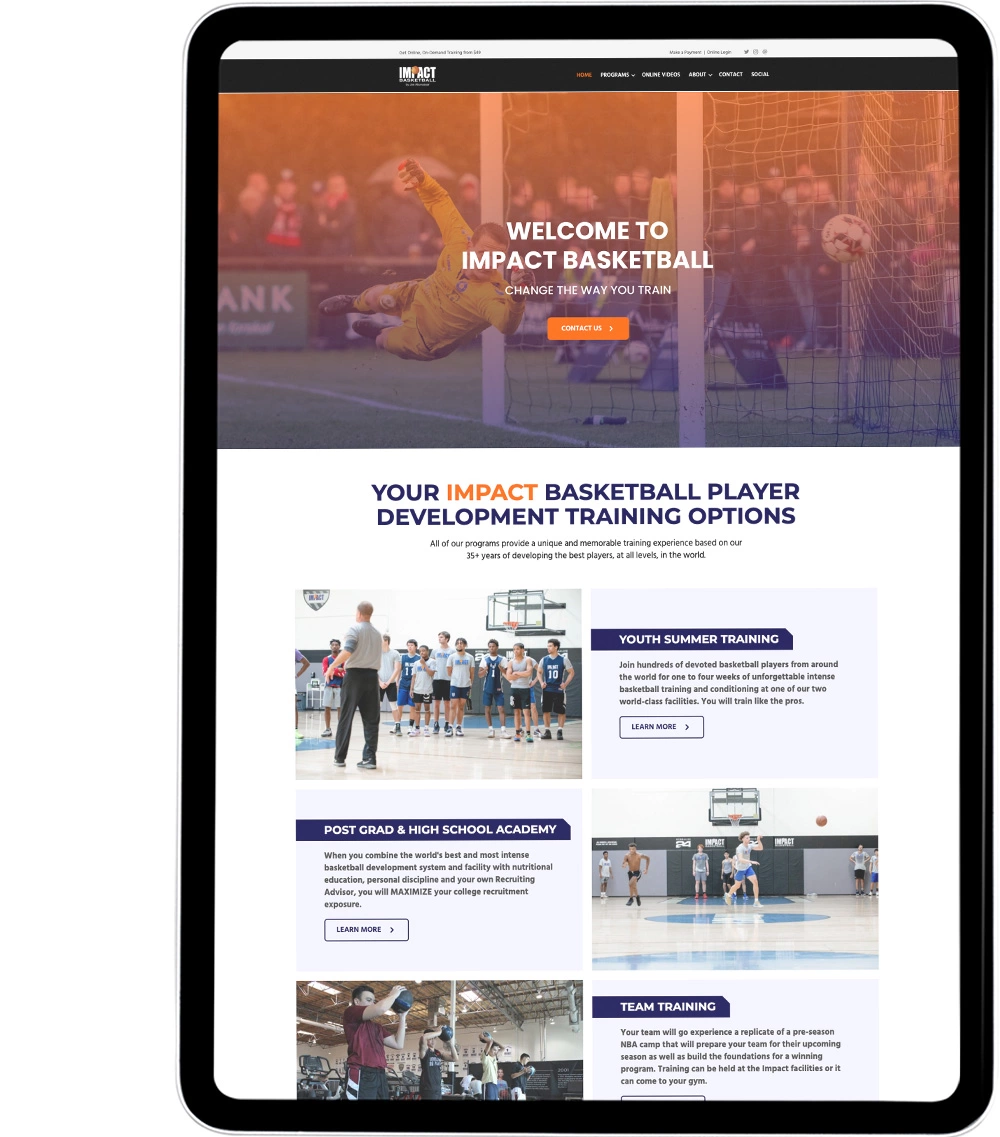 Service buckets
Joe is offering a host of services through his programme for stakeholders of every stature from across the country. From high profile NBA players to college students, basketball lovers from across the country leverage on various training programmes provided by Joe to up their skill levels and nurture a basketball culture.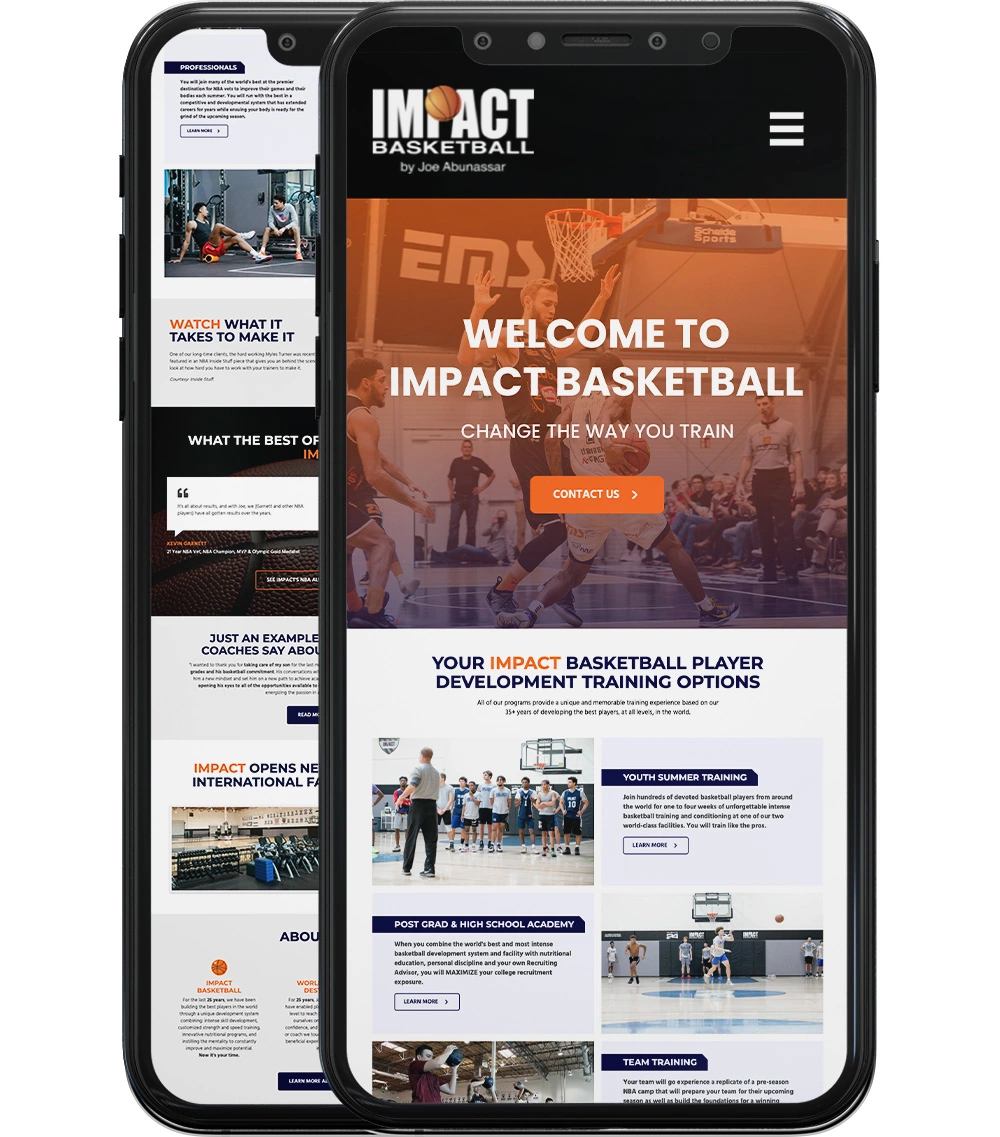 Online Payment
Payment integration allowed the company to reduce the lead conversion time to a bare minimum. With the full service bucket made available online, the prospective clients are booking their services online, and paying for them in advance, reducing the management costs and boosting conversion rates.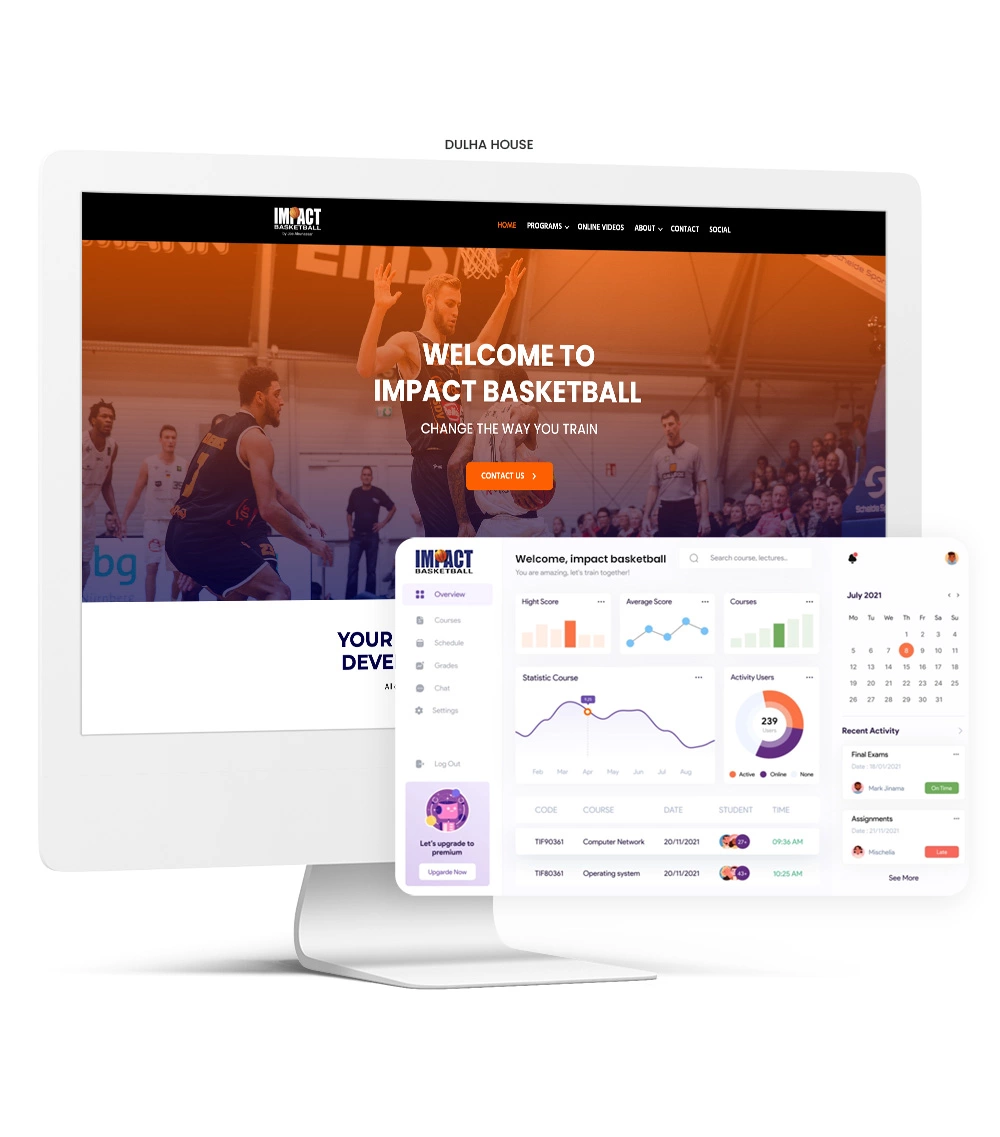 Video Repository
Joe's training videos are considered the gold standard across the country by many, and we helped bring them online for a paid subscription, discovering yet another hidden revenue stream for Joe.
Key Take Away

The user portal allows the clients to access the paid features of the website, allow a two way communications platform with the management for management or change request of the services and so on.
Online payment integration has made it easier for customers to book their sessions in advance, and go cashless. It allows Impact to generate revenue passively without having to invest management costs.
Integration of Social APIs on the website for social news allows the users to interact with and stay on top of the company's social assets.
---
Like any of these success stories?
We can write one just for you, if you like. Just give us some context and watch us work our magic!
Contact Us
Take a look under the hood.
You might already be familiar with or have heard about the tech we work with. Take a look!
Services