LockAnyTime
Contactless door locks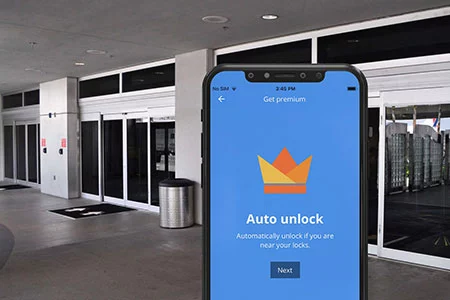 Setup
Process
Agile
1 weeks sprints
Daily standups
Weekly status updates
Team
Designer
FE & BE developers
Mobile developer
QA
DevOps
Product Owner
Technologies
React JS
React Native
Node JS
C / C++
About
Lock Any Time is a combination of a physical product that is software driven to bring a contactless lock system to hotels, hostels, and rental property managers, that actually increases the onsite security.
Features
Bluetooth access
Security Hub (backend)
User mobile app
Access history
Request permission
Dynamic tokens
IMEI mapping to locks
Calendar Integration and Push Notification
Email and SMS Integration
Chat
Alarm
Panic button

Launch & Maintenance
Created marketing materials
SEO for AppStore
Analytics and link attributions
Conducted advertising campaign on the AppStore
Services
Android App
iOS App
Website
APIs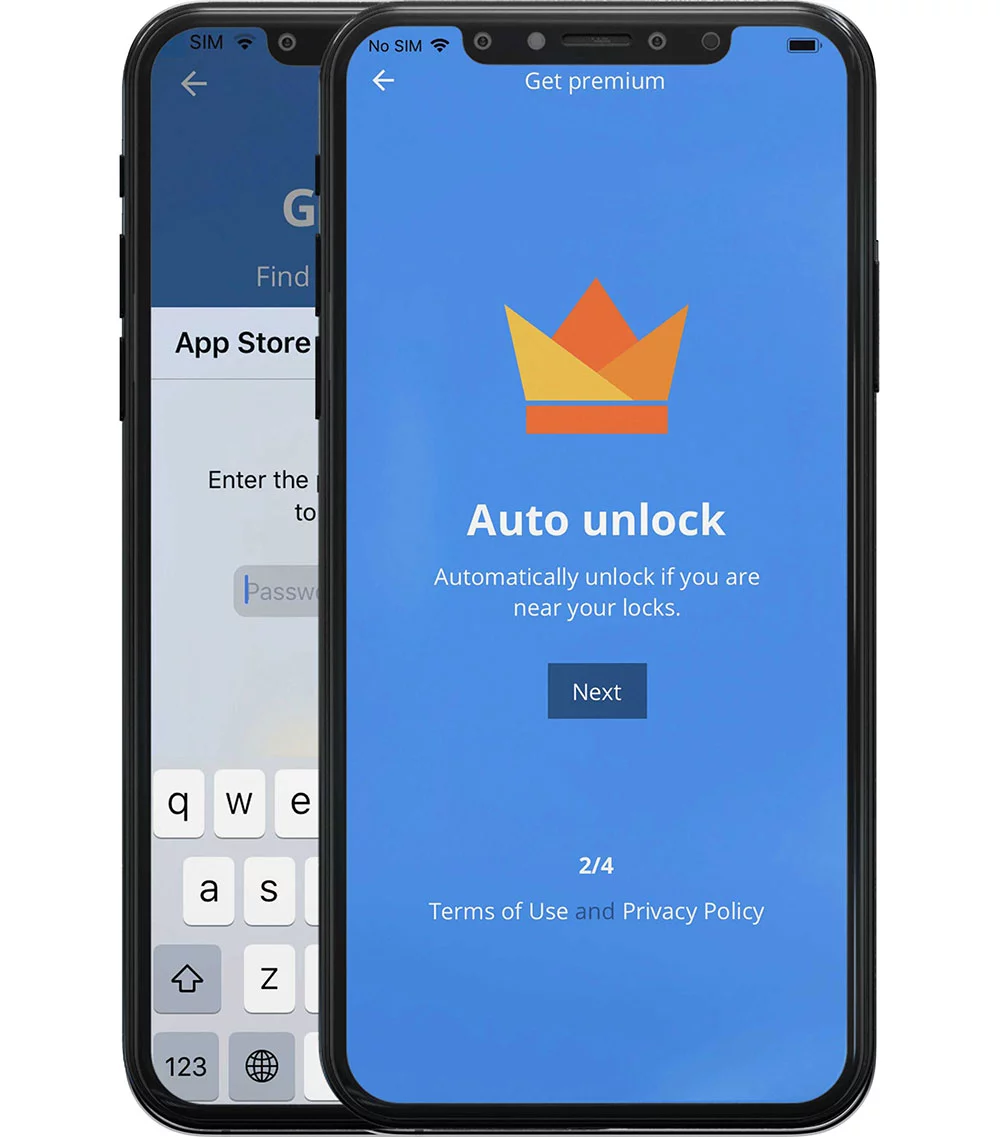 Bluetooth access
Lock any time is a contactless locking system that allows the users to access their room locks through the companion app using bluetooth from their mobile phones.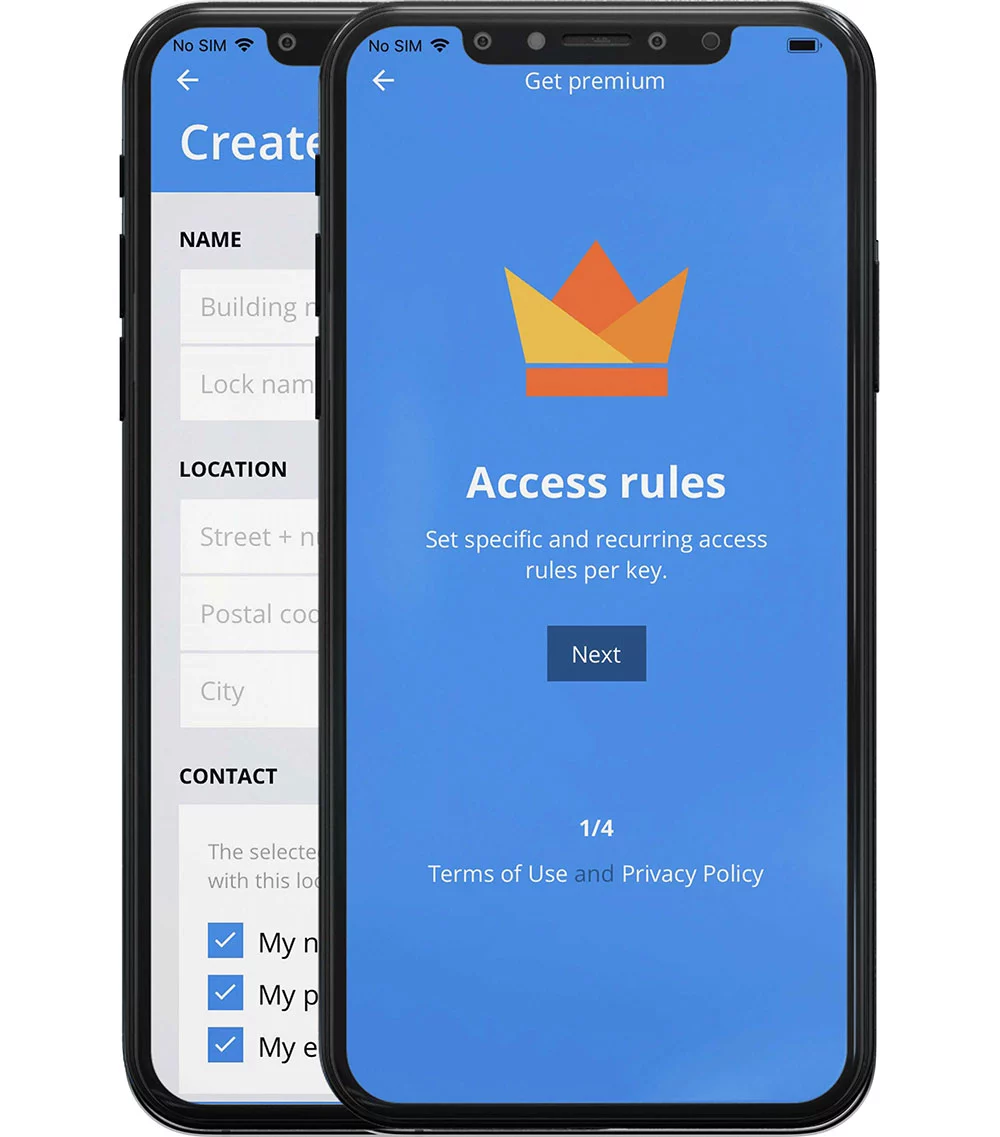 Security Hub
The backend portal allows the admins to add, restrict and delete access to room locks easily. It also allows them to map the device IMEI signature to specific locks so as to keep logs for security purposes. It allows the users a direct line via their mobile app to the admin in case of emergencies.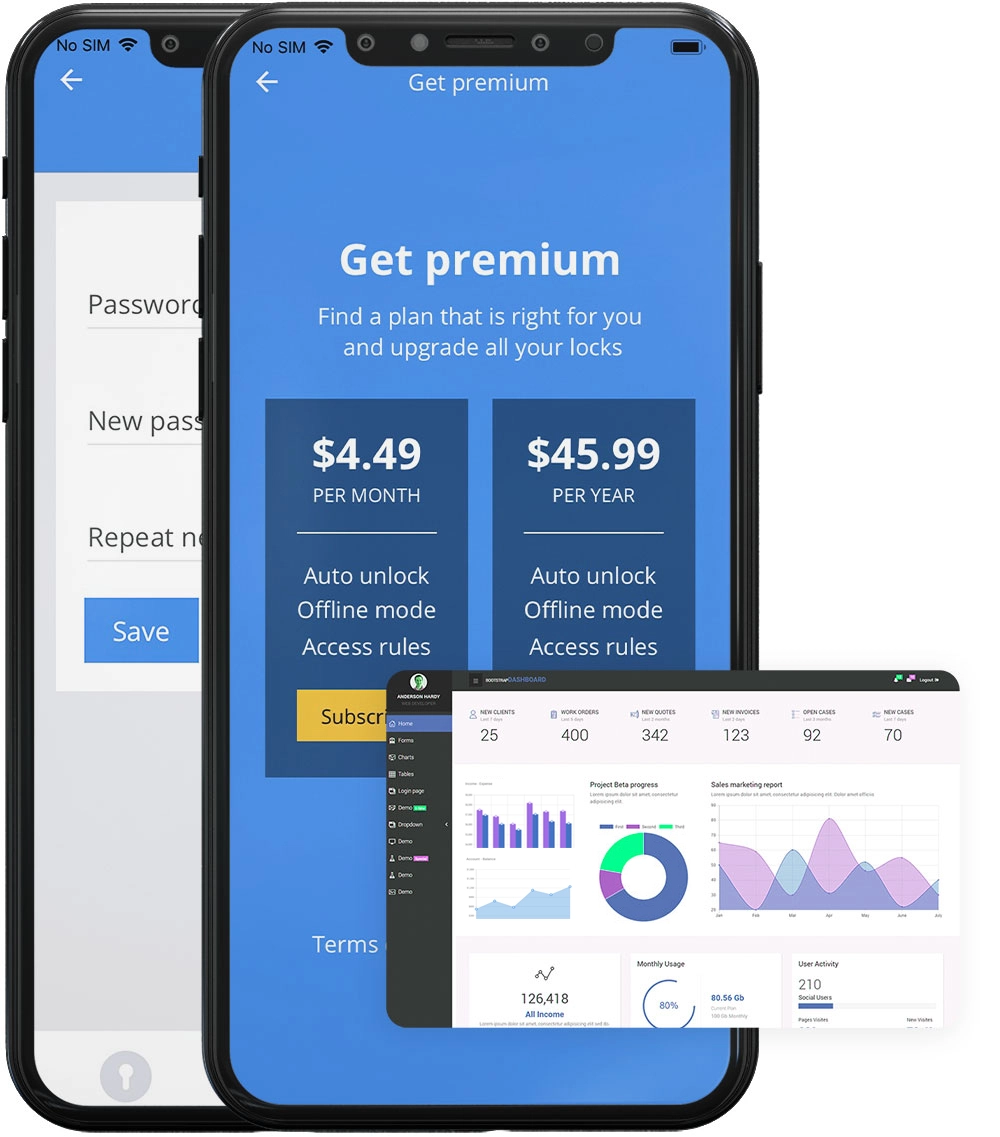 Security
Lock Any time helps improve the onsite security as the backend is a cloud based tool accessible from anywhere in the world. With its ability to directly integrate with the local authorities' network, it allows the site owners to rest easy and stay informed about their property.
Key Take Away

Allows users to go contactless and decrease the risk of disease spread, disease acquisition and contact.
Improves security for sight owners by allowing them to log the in/out mapped with the client's IMEI. Gives the site owners the control over entry into the sites.
Robust locking mechanism that is battery operated and has no access to wifi making it a localised system that cannot be hacked or broken into through conventional means.
---
Like any of these success stories?
We can write one just for you, if you like. Just give us some context and watch us work our magic!
Contact Us
Take a look under the hood.
You might already be familiar with or have heard about the tech we work with. Take a look!
Services