R8TR
R8TR earn money by saving buyers time and money.
Setup
Process
Waterfall
4 weeks sprints
Daily standups
Weekly status updates
Team
Designer
FE & BE developers
BI Analyst
Android developer
QA
DevOps
Product Owner
Technologies
NodeJs
ExpressJs
MySql
Sequelize
Twilio
S3 Bucket
ReactJS
About
The R8TR web and mobile App is a marketplace where out-of-town "buyers" can engage local, experienced, and qualified R8TRs to quickly evaluate a potential purchase, giving a full condition report in less than 48 hours. R8TR offers peace of mind while purchasing Motorcycles, Cars, Boats, Trucks, or RVs.
Features
Inventory management through QR code read by mobile app
Calendar integration
Chat option
Invoicing
GDN and GRN
Integration at supplier and customer end
Automatic reorder limit based on your current orders vs your current inventory
SMS integration – Owner only

Launch & Maintenance
Created marketing materials
SEO for AppStore
Analytics and link attributions
Conducted advertising campaign on the AppStore
Services
UI/UX
iOS development
Android development
Backend development for supplier and restaurant integration
Multi-device manual testing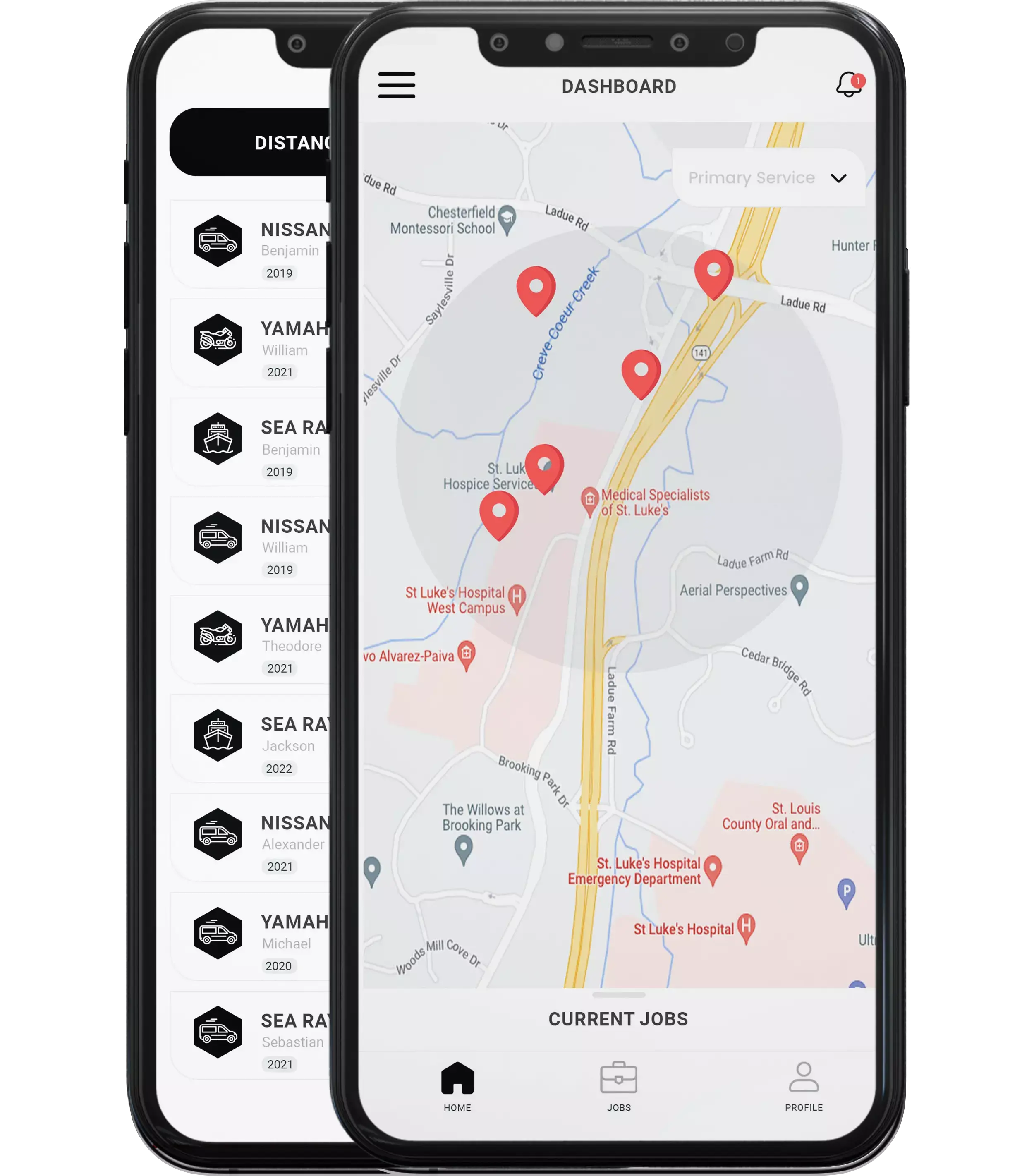 Personalized Inspection Services
Choose the level of inspection required
Request specific areas to be inspected
provide additional instructions for a personalized approach to inspections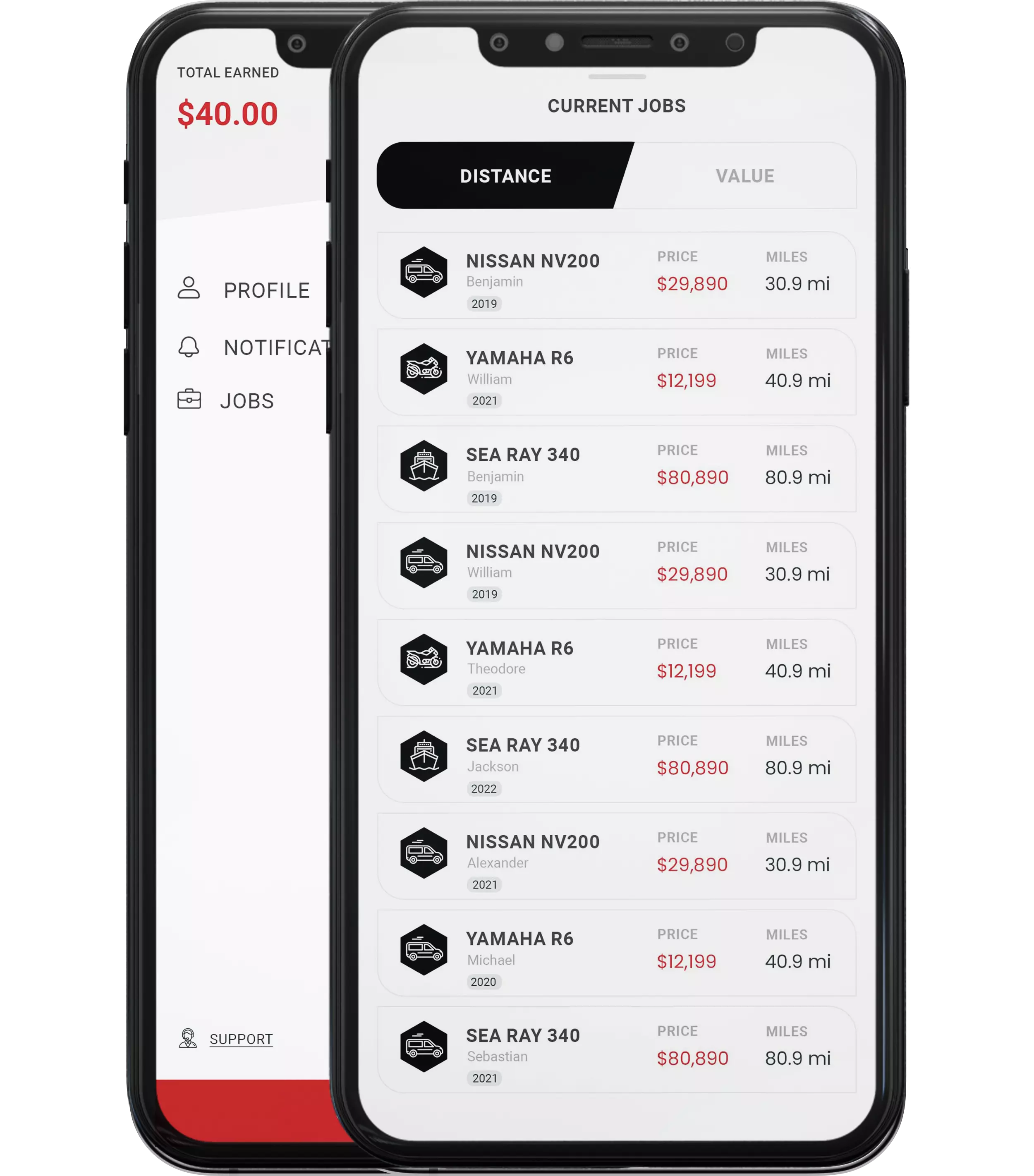 Mobile-Friendly Platform
Schedule and receive real-time updates on inspections from a mobile device to compare and contrast vehicles on the go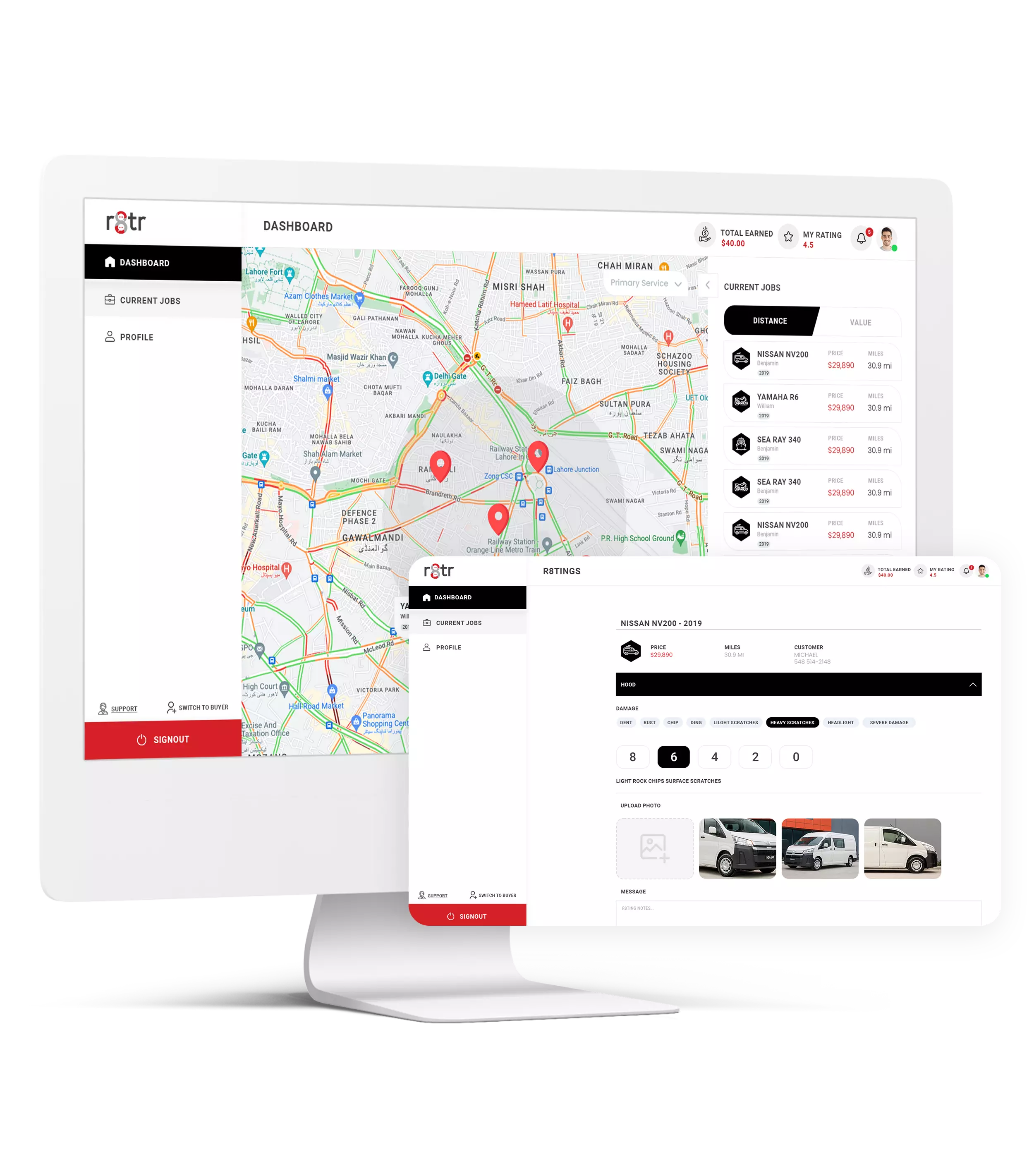 Comprehensive Inspection Reports
Generate detailed reports with a checklist of inspected components
notes on issues
photos for an informed purchasing decision

Key Take Away

R8TRs are professional and courteous while calling the seller and scheduling a meeting, as well as during the meeting with the seller.
When the R8TR arrives at the specified vehicle, it will activate the app and begin the evaluation procedure.
When prospective buyers install the free app, they enter basic information and specifics about the vehicle they want. The app submits a request for a pre-qualified r8tr in the selected area.
All of this with a FAST turnaround and for a small price that is a fraction of the expense of a survey business or the potential loss experienced when relying entirely on the seller's information.
---
Like any of these success stories?
We can write one just for you, if you like. Just give us some context and watch us work our magic!
Contact Us
Take a look under the hood.
You might already be familiar with or have heard about the tech we work with. Take a look!
Services