Real Madrid CF
Hala Madrid

Setup
Process
Agile
3 weeks sprints
Daily standups
Weekly status updates
Team
iOS developer
QA
Product Owner
Technologies
Objective C
C / C++
Socket.io
In App Purchases
About
RealMadrid club wanted an iOS application that provided its fans with real-time statistics for on-going matches, information on past future matches, player profiles, club updates, live streaming, and an option to tune into the RealMadrid radio (English and Spanish).
Features
Real Madrid TV In-app Streaming Real Madrid Store (In-App Purchases) Loyalty Programme Online Tickets Madridista Card Player Profiles Player Social Network Club Information League Table Virtual Stadium Tours Virtual Tour of Real Madrid City Real Madrid Radio Login/Register functionality Calendar Integration and Push Notification Email and SMS Integration File sharing Payment Gateway Localization support for Spanish and English
Launch & Maintenance
Created marketing materials
SEO for AppStore
Analytics and link attributions
Conducted advertising campaign on the AppStore
Services
UI/UX
Mobile App
Front-end only
Multi-device manual testing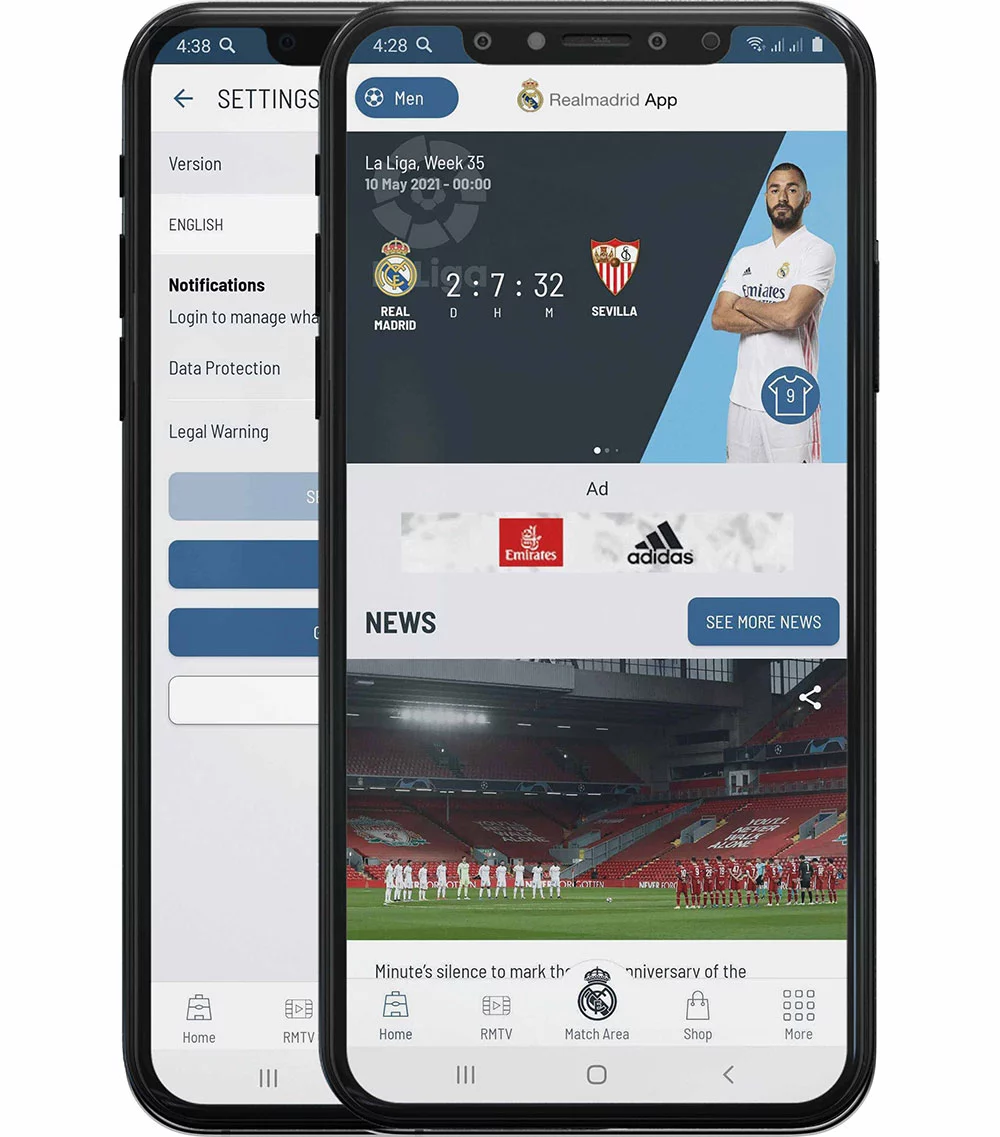 Localization for English
It's no secret that Real Madrid has fans all over the world. What surprised us was the fact that around 75% of their 490 Million fans either understand English or are from english speaking countries. With Spanish localization done through a local partner in Spain, we localized the app for English speaking fans.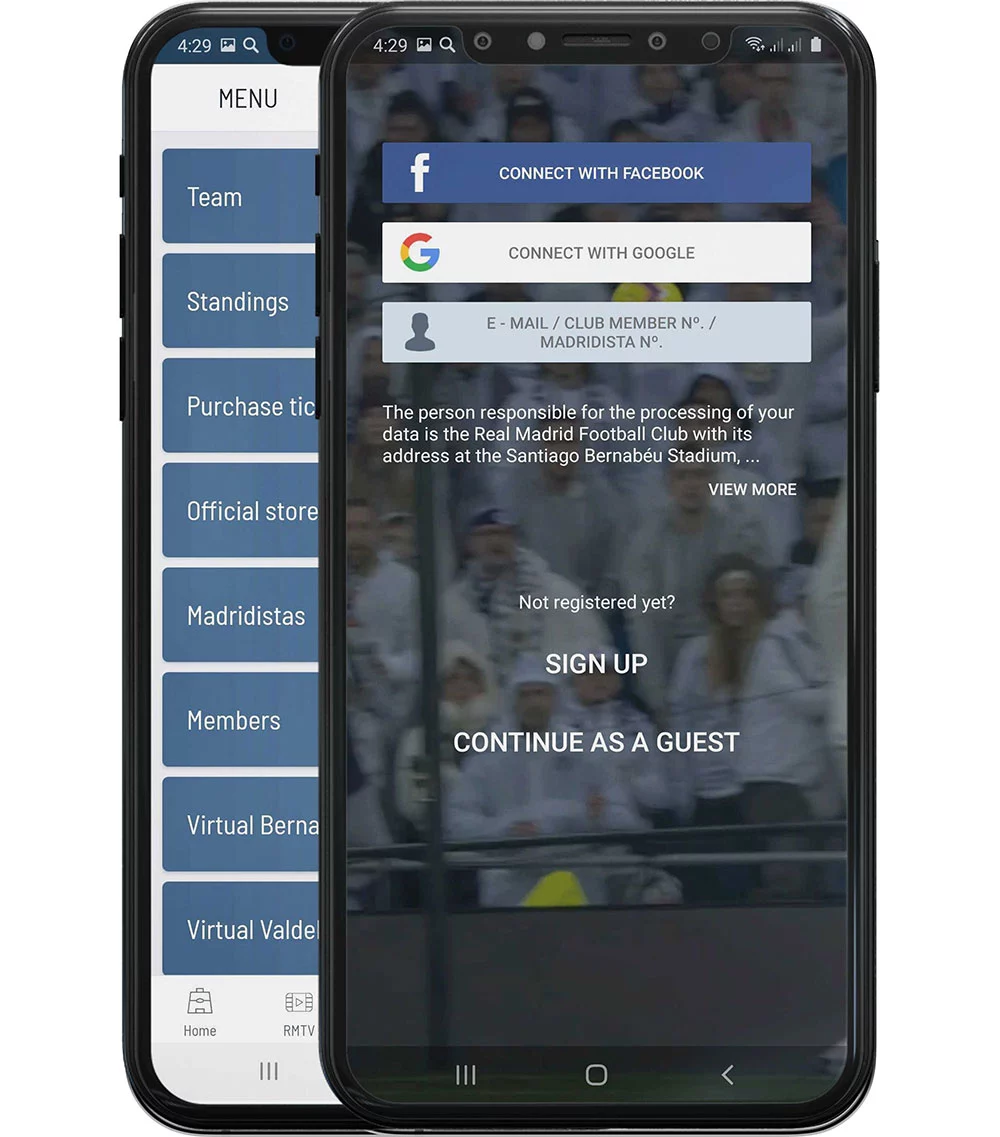 Virtual Tours
Recently the sports club decided to grow the app into a virtual tour guide for both the Santiago Bernabéu Stadium and Read Madrid City. The feature was well received by the fan base. Just take a look at the reviews on the app store.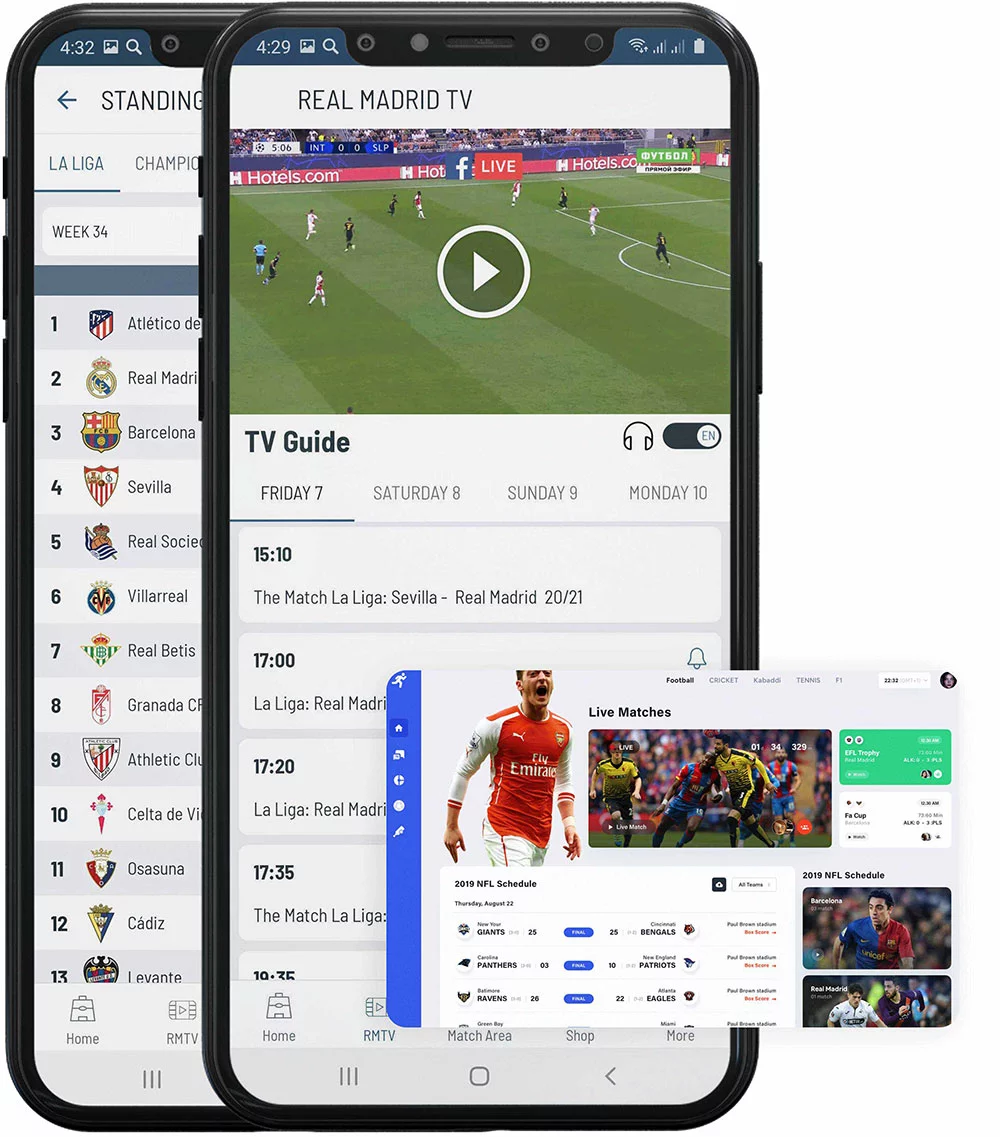 In-app purchases
As is traditional to any sports club, we built an in-app functionality to enable purchases through the Real Madrid store. By integrating their loyalty programme with the store, we were able to boost sales to 743x in 6 months.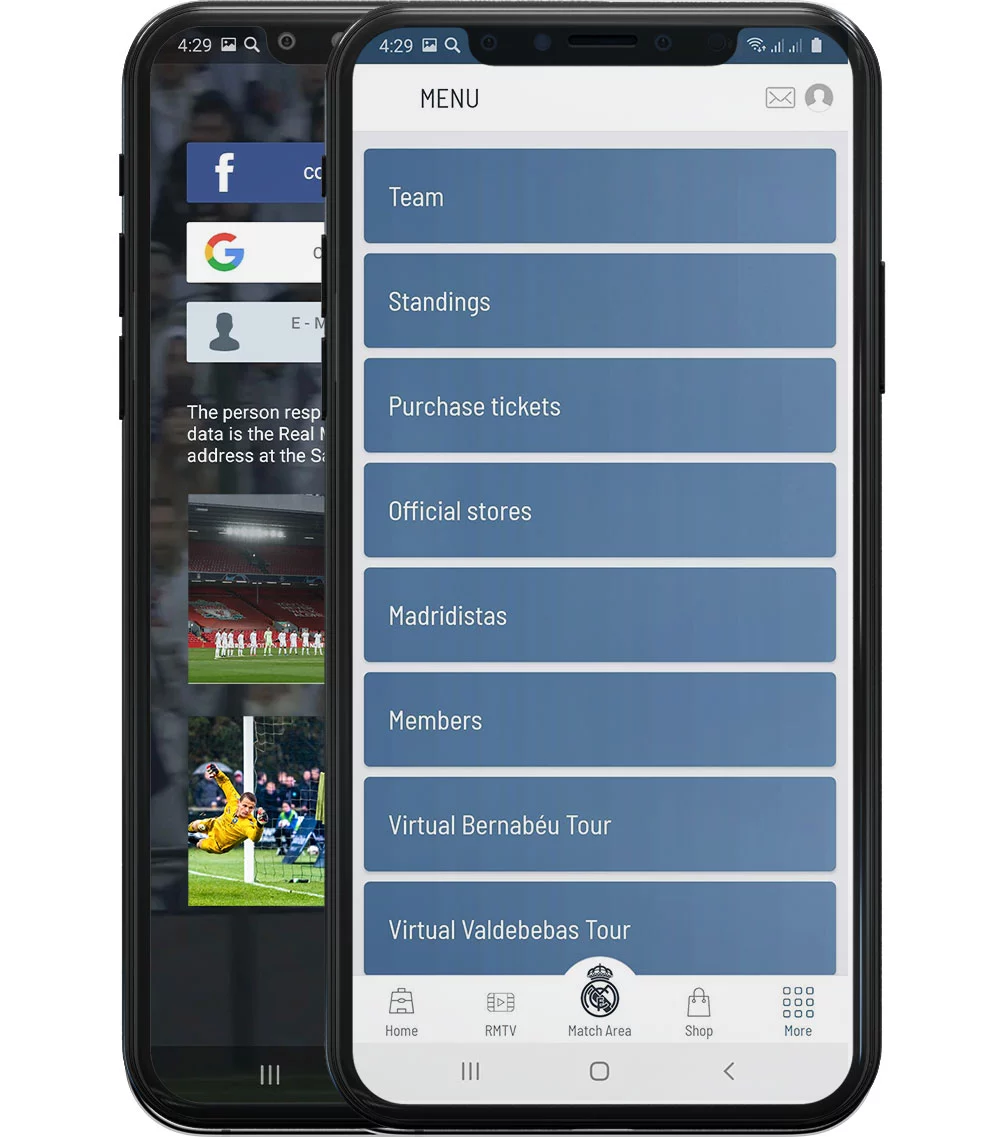 360 degrees fan capture
The client asked us to build in a number of features that will keep their fan engaged. The idea was to throw in a little something for everybody. From Live Real Madrid Radio to video streaming to virtual tours, we developed the front-end functionality for everything.

Key Take Away

Localization of the app for english speaking fan-base was important because according to a survey, around 75% of their 490 Million fans either understand English or are from english speaking countries.
The fan club team wanted to add virtual tours to their assets such as the Santiago Bernabéu Stadium and Read Madrid City to appease their fanbase who were demanding the feature constantly through emails.
The product owner at client end wanted to make the app comprehensive and clean in design which required much research on our part and much patience on the client's end. The task was to integrate around 500 interaction points in the app without losing user engagement. It was a huge task but we delivered it swimmingly.
---
Like any of these success stories?
We can write one just for you, if you like. Just give us some context and watch us work our magic!
Contact Us
Take a look under the hood.
You might already be familiar with or have heard about the tech we work with. Take a look!
Services