Swopey
A suave solution to all your data needs

Setup
Process
Agile
4 weeks sprints
Daily standups
Weekly status updates
Team
Designer
FE & BE developers
iOS developer
Android developer
C/C++ developer
QA
Product Owner
Technologies
Invision
Java
Objective C
C / C++
Java for Desktop
About
Developed as a product, Swopey is a desktop app that transfers data between iPhone, Android or a Windows phone. The data includes Contacts, Notes, Bookmarks, SMS, Calendar, Photos, Videos, Audio files and Wallpapers
Features
Compatible with iOS, Android & Windows phones
Securely transfer data between platforms
No upload/download cycle

Launch & Maintenance
Created marketing materials
SEO for AppStore
Analytics and link attributions
Conducted advertising campaign on the AppStore
Services
Desktop App
Multi-device manual testing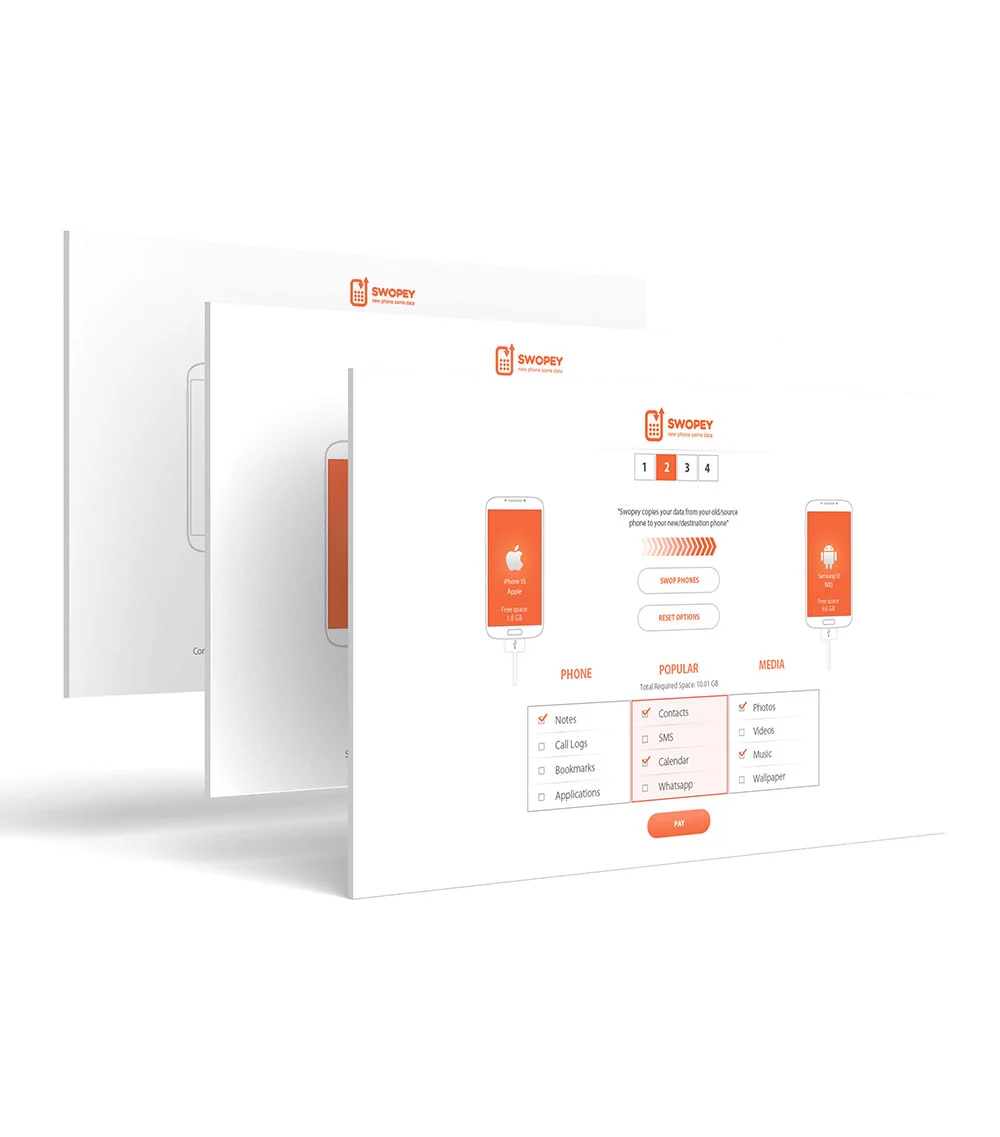 Provided not only with ease of access, but also with the integrity and reliability that is expected of a world-class product.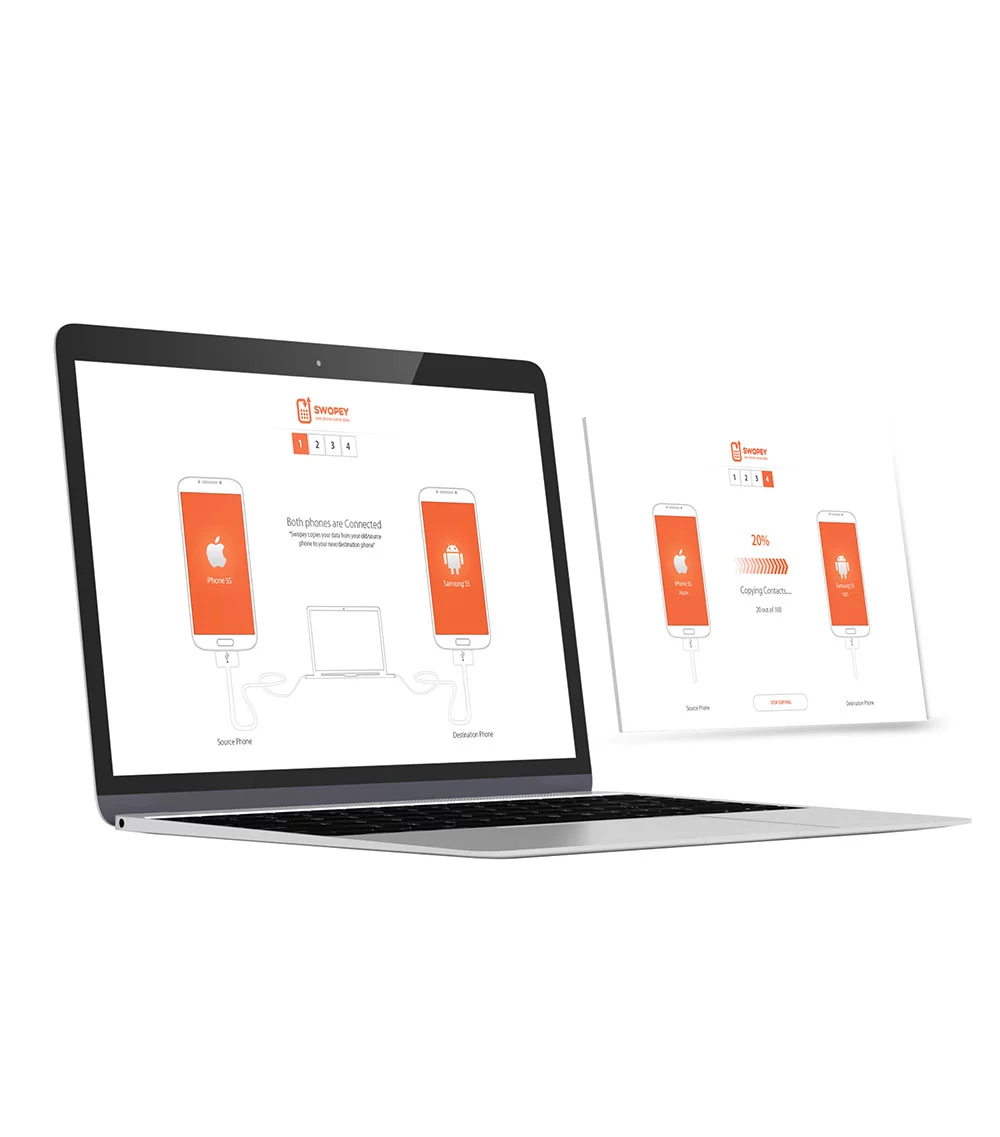 The application allows for the transfer of Photos, Videos, Audio Files, WhatsApp messages and Wallpapers without having to go through the upload/download cycle which is a huge winner since most applications only allow for transfer of mission critical data such as Contacts, SMS, Notes and Calendar to be synched offline.
Allow seamless ordering for your customer to your web app
Track your GDNs, invoicing and online payments

Key Take Away

Staying connected on multiple media is real-world problem that is seldom recognized as a performance dampening issue and has never been addressed properly. With a score of several off-the-shelf pre-built products in the market that fetch a steep price but fail to bring all moving parts under one umbrella, SoftCircles set out to address the challenges and created a state of the art product that helped address the productivity issue plaguing almost every organization on the planet.
Keeping it simple and intuitive while not compromising on the design aesthetics was a challenge in itself but SoftCircles managed to bypass this by finding the optimal balance between the two. Extensive research and testing were conducted to keep the code lean and clean so as to optimize performance without sacrificing the productivity. The goal of a unified system to sync data across devices was achieved providing one-window operation to connect all your devices.
---
Like any of these success stories?
We can write one just for you, if you like. Just give us some context and watch us work our magic!
Contact Us
Take a look under the hood.
You might already be familiar with or have heard about the tech we work with. Take a look!
Services