Watch Horse TV
Watch Horse TV offers live streaming of equestrian events from around the world
Setup
Process
Waterfall
4 weeks sprints
Daily standups
Weekly status updates
Team
Designer
FE & BE developers
BI Analyst
Mobile app developer
QA
DevOps
Product Owner
Technologies
NodeJs
ExpressJs
MySql
S3 Bucket
ReactJS
About
Watch Horse TV is the first application in the Middle East platform that provides equestrian sports enthusiasts with live and on-demand coverage of various horse-related events, including show jumping, dressage, and evening. The platform was launched in 2018 by a team of experienced developers who saw an opportunity to fill a gap in the market and create a dedicated platform for horse lovers.
Features
latest events updates via a mobile/web app
Live stream for upcoming events in one click
Photos and videos of your favorite Horses
Latest updates on your favorite riders
Track records of all the Horses and Riders
Launch & Maintenance
Created marketing materials
Created iOS & Android App
Admin Portal and support
Live maintenance support

Services
UI/UX
iOS development
Android development
Backend development
Multi-device manual testing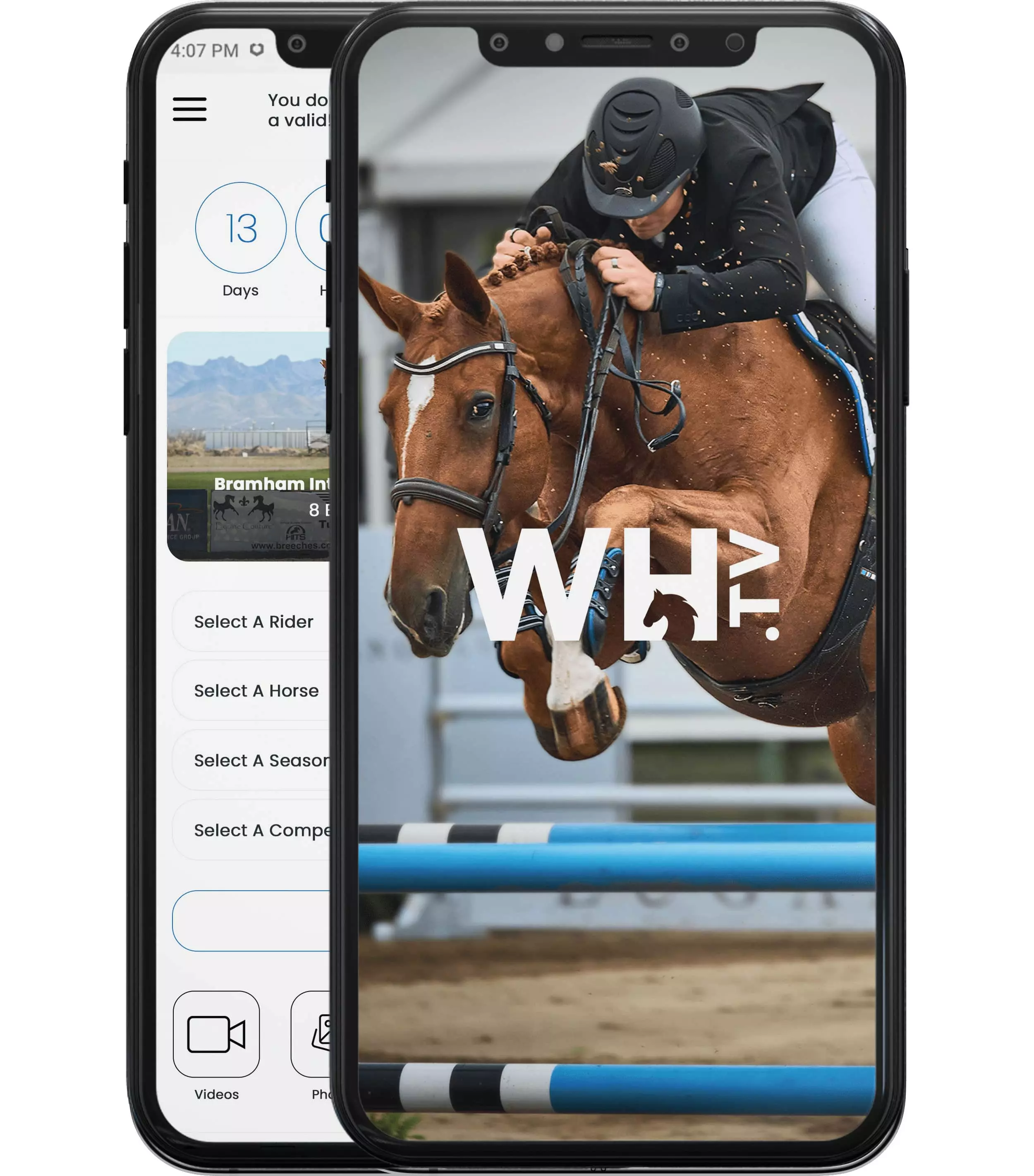 Live streaming:
Watch Horse TV provides live streaming coverage of equestrian events from around the world, including show jumping, dressage, and evening. Users can tune in to watch live competitions in real-time, as well as access archived footage of past events.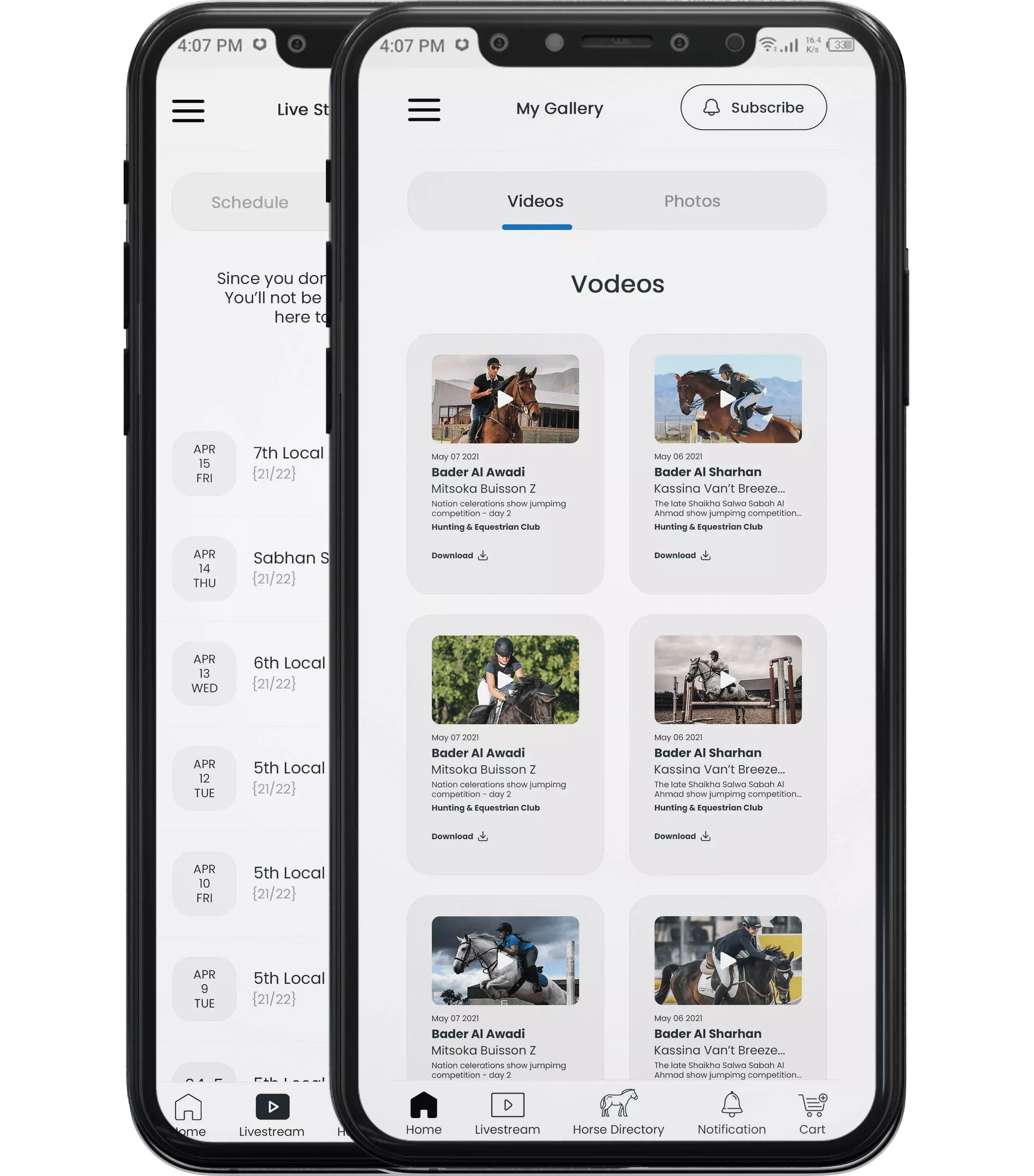 Video on demand
With the Nurse Call System, patients can communicate directly with nursing staff, eliminating the need for traditional nurse call buttons. This feature promotes better communication and engagement between patients and nursing staff, leading to improved patient satisfaction and clinical outcomes.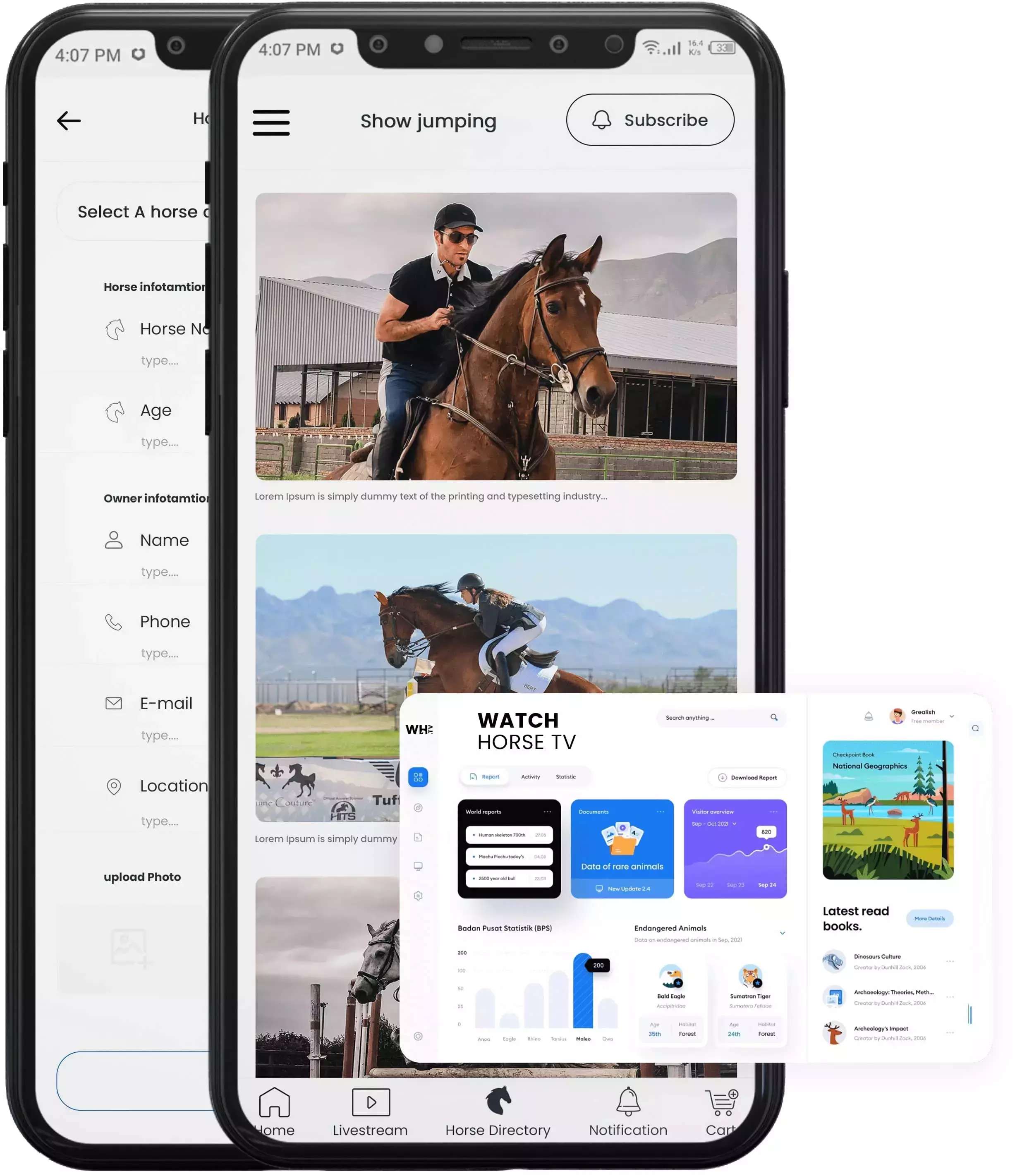 Expert commentary
Watch Horse TV features expert commentary from top riders, trainers, and equestrian experts, providing viewers with insights and analysis on the latest competitions and trends in the sport.
Key Take Away

Watch Horse TV offers live streaming of equestrian events from around the world and access to archived footage.
Users can search and watch a vast library of on-demand videos on various equestrian topics.
Expert commentary from top riders, trainers, and equestrian experts provides insights and analysis on competitions and trends.
Accessible on multiple devices, including desktop computers, smartphones, and tablets, for on-the-go viewing.
Customizable viewing options, including video quality, playback speed, and closed captioning, allow for a personalized experience
---
Like any of these success stories?
We can write one just for you, if you like. Just give us some context and watch us work our magic!
Contact Us
Take a look under the hood.
You might already be familiar with or have heard about the tech we work with. Take a look!
Services