70% of software projects fail due to a plethora of reasons. We don't like this statistic at all!
We'll check beneath the hood and offer you an honest evaluation if you're looking for a team to take over a current system, a project rescue, or a project remodel.
It's all about you.
If you haven't been able to make it work for the last 6 months, it's time to make a change, or take a chance. 70% of all software projects fail various reasons. Budget constraints, going too big from the get-go, partnering with the wrong partner, and too many reiterations in a short span of time are the most popular reasons of software project failure. You will agree that at the end of the day, if it doesn't work, it doesn't matter how hard you tried to make it work.
You stand to lose the most if you keep betting on a losing horse every day of the week. We always say if you couldn't make it work in the last 6 months, it's time to start opening conversations with experienced partners to get a feel for what's going wrong.
Services we offer
Let's start a conversation!
We hate surprises.
We start by coming to an agreement around how you will measure success and go from there.
We're obsessed with ROI.
If we've worked together before, chances are you already know that. For any sort of project, we will relentlessly recommend developing the functionality first that will provide immediate ROI. If we can help you start winning, we're already winning.
Your customers and employees are your end-users.
We therefore interview them to understand what motivates and demotivates them, how they rate 'easy' and 'hard', and how they plan to use the software, among other things. What gets measured, gets done.
We're in for the long haul.
Developing a custom solution is not the end, it's just the beginning. We support our partners in the long haul to make sure the experience doesn't break for them.
Ways we can work together.
Let's be honest; project success is the only criteria for the client to rate a technical partner. We have willingly embraced this concept and work by pegging our success to yours. If we get a bad review on Clutch because we dropped the ball, heads will roll at SoftCircles. To avoid any unpleasant events for either us or the client, we have set patterns we work in.
See how we work
Our Experties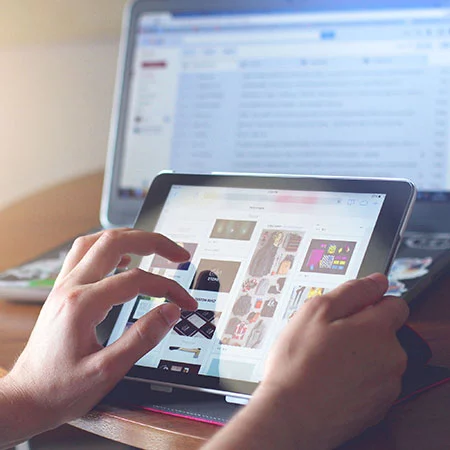 1
Pre-Project Consulting
We truly believe that custom software projects are successful only when they are made to fit the unique values and processes of the client's business. We therefore spend a lot of time asking questions and listening to you to learn about how you do things, where you think the opportunities and challenges lie, and how you'd want to solve the challenges and capitalize on the opportunities. You pay only if you decide to move ahead with us, at which point we will help you set a responsible budget though a proposal for your project and draft a Project Brief for you. The Brief is a high-level description of your project and is not refined at this point. As we learn more about your processes, we will help you refine the costs and the feature set that will bring immediate ROI so you can see success immediately.
If you're coming in with a pre-built code, we will start with a live demo of your code to help you see the current state of your project. From there, we will take time to develop a Take-over Plan to bring your project in ship-shape.
Investment
Up to but never exceeding $5,000
Timeline
Deliverables
Project Brief or Take-over Plan
Resources Involved
Project Lead, Business analyst
2
Code Review
Code review is an effort designed to ascertain the status of the product's existing code. We have to go line by line in order to mark out inefficiencies, errors and discrepancies in the code that we share with you at the end of the review. This activity allows us to clearly map current vs. future efforts and helps us reverse-calculate the time it will require to fix the broken code, and write the new one.
We present this information in a very understandable manner with figures we bet will make sense to your CFO as well.
Investment
USD 4,000 (we will absorb any costs associated to an extension required in the timeline)
Timeline
Deliverables
• Code Health Report (CHR)
• Project Audit Report (PAR)
• Effort Estimates and Project Timeline
Resources Involved
A mix bag of full-stack developers and QA team members, Business Analysts and Project Lead
3
Development
We have a team of 45 experts that are divided by their practice areas and each of them report to their respective department head. For each project, the Project Lead is the person responsible for managing the whole project, and reports directly to the CEO. When we adopt a project, some changes are immediately made.
The CEO selects and allots a mix-bag of resources from applicable practices to the Project Lead and for the duration of the project, the Project Lead becomes their acting supervisor. This means that we create a separate department under each project manager for every project. This benefits us in a number of ways, such as speed of delivery is high, the quality of work is premium and the chances of fall through is minimum because of inter-team cohesion. This also facilitates the Continuous Professional Development of our employees, and keeps them focused and motivated.
Since we always work in Agile, you get to see it yourself.
Investment
Timeline
Deliverables
Resources Involved
Front-end, Back-End and Full-Stack Developers; Database Experts, DevOps Experts, Cloud Solutions Architects, Project Lead, and CEO.
4
Support
We're here to stay. We generally dislike using Monolithic architecture to write the code that is easy for us to write and understand, but hard to adapt to for new partners if you ever decide to leave the partnership. However, if you choose to stay with us, as the authors, we can offer support, expansion and update packages for a responsible rate per hour.
5
Initial Release
To make or save money, you pay us to create custom software. Software can't do either until it's released. We can support you in choosing the right hosting, licensing, and distribution options for your system. Our knowledge, for example, can be leveraged to have your software properly deployed and responsibly hosted, whether it's internal, shared, dedicated, or cloud.
6
Lifetime Support
Our objective is to keep you focused on expanding your brand while we take care of providing you with the instruments you need to become a leading innovator. Whether you're a startup or a business enterprise, we're here to help you maintain and extend the lifetime value and utility of your apps.
7
Quality-of-life Things
Instead of worrying about servers, you should concentrate on running and expanding your company. We'll safeguard your investment, maintain your infrastructure in ship-shape 24 hours a day, seven days a week, and provide your users with something they can count on every day. We manage hosting for our clients and serve over millions of users per day with simple pricing and attentive support. This includes, for example, continuous feature improvements.
Our Expertise
We have 12 years of building amalgamated solutions that leverage our accomplished knowledge of mobile and web solutions engineering practices. Our solutions have a very low time-to-market, and our customers are assured to make cost savings if we have written the functionality previously. We have a vast private repository on GitHub and are adding to it with each passing day.
Telemedicine
Our integrated solution delivers a seamless experience for both the patients and customers to attach remotely, record dermatological conditions through a patent hardware product, and receive dX and prescriptions through the app.
Distribution Management
Our solution resolves a serious distribution issue for the patron – inventory management – but the seller and client modules are also integrated into it along with BI reporting and fleet management while in case smart reminders on mission-critical operations.
Education
Our solution varies from automation of SPED procedure to online academies, to campus management software. We recurrently deploy our Education solution to AWS to make sure there is no downtime as these solutions advantage the most form auto scaling.
Trusted by





Top app development company
---
Find the latest industry trends, to keep you at the top of your tech game. All curated by a top app development agency, read more on our blog.
Baby-step it… All the way to Development!
Share your idea with us and let us roll with it on our own for a while. Do it!
Contact Us
Learn more about our ethos.
It's how we do things that sets us apart. No rocket-science, it's just processes.
About Us