---
Trusted by






Our design is based on End-users
We do not think like traditional designers, marketers, and even thinkers. For us, it begins with the users. Our Nashville web designers have years of experience working on high-quality projects for various clients. We take the time to learn your goals and requirements. Our team tailors a website strategy that works for your industry.
Our websites are designed with best-in-class tools, and our Nashville web design team focuses on visually appealing websites with a user experience and functionality strategy. The creative side of us can define color, messaging iconography, layout, and engaging and interactive interactions that reflect our knowledge.
Our Nashville website design team focuses on attracting designs with optimization, user experience, and functionality strategy. We ensure that each stage of the design process is completed carefully, from strategy workshops to defining the user's persona and setting up the information architecture, and creating pixel-perfect wireframes. We end up with a stunning mobile-friendly design that retains, attracts, and pleases your customer.
Free consultation

Our Happy Clients
Our pleased clients' reviews and comments offer you a good indication of the quality of
our services and how we treat our customers. Here are some of our pleased clients
with whom we have successfully completed projects.
Awards and Recognitions
Our success is fueled by our enthusiasm for technology. We are consistently
recognized as a top development firm across a variety of
world-class technology stacks and industries.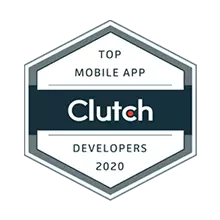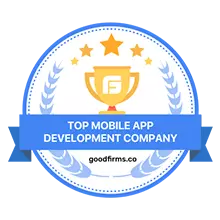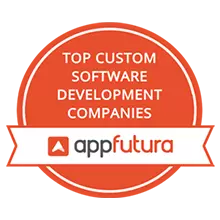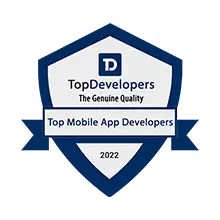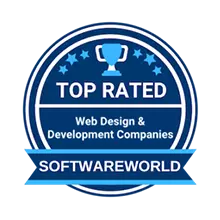 FAQs about web-design-company-in-Nashville
How do you create my site?
The website is designed entirely from scratch, using a range of tools. We employ Photoshop as the initial design stage and later upload it to your website by using a platform referred to as WordPress. For an in-depth explanation of our complete website design and development process, visit our website to learn more.
What time does it take to create a website?
It all depends on the requirements you have. It is more time-consuming to create a 1000-page megacity than a smaller brochure site.
What kind of companies can you design web pages for?
We love working with all kinds and sizes of individuals and businesses and employ the same techniques used to help our celebrity and large corporate clients to the work we undertake for our smaller clients. We're equally eager to work with small-sized businesses as we are big ones, and since we're an established local business, we're well in a position to comprehend the requirements of companies that are growing.
Do you redesign existing websites?
Absolutely! It's crucial to approach changes to websites with care and ensure that the reasons you are redesigning are legitimate. This will ensure the design is a complete success from an ROI perspective.
Do you have international work?
Yes! With the rise of online tools for a conference such as a Zoom, appear. In, and of course, Skype mentions several that make working with companies from all over the world simple enough.
Do you offer ongoing support on our new website once it's up and running?
If you require our assistance with support for your website and support, our team will be there to assist you. If not, we'll let you do it on your own. If you decide to change your opinion and want to contact us, we'll be here to help you!
Will my website be compatible with smartphones and tablets?
Most likely! A more significant number of people access the internet via smaller screens than ever before, and this trend is expected to continue. If your website doesn't appear or function properly on a tablet or mobile screen, you're at risk of losing an enormous portion of the potential customers. This implies that responsive mobile web design is crucial nowadays. Every website we design is mobile-friendly.
What is the cost of a website?
A question that has been asked for ages! It all depends on what you require, and we will provide the highest value possible for your budget and will not cost you a fortune. What better way to get an estimate? There's no commitment, and we'll not be angry if you decide to say 'no"!
Is there any additional cost on my website?
If you host with us, you will be charged hosting fees. There could also be charges for images if you cannot bring them in yourself. However, we make every effort to use stock image sites that are free whenever feasible. Apart from that, we create additional costs if there are apparent issues to be aware of what you are getting into.
Can I make changes to the website myself after it's been constructed?
Yes. We want to provide our customers the possibility to make changes to their website on their own. We'll give you all the tools and training needed to help you modify your website. We make use of an easy-to-use platform known as WordPress, and you can add, edit and remove content without having to pay us to make it happen for you.
Do I have the ability to update the site myself once it's built?
Yes. We offer the possibility for our customers to make changes to their website on their own. We'll provide you with all the tools and training needed to allow you to modify your website. We utilize an easy-to-use platform known as WordPress, and you can add or delete content without having to pay us to take care of it.
Would I like to have an email sign-up page on my site? How do we accomplish this?
We'll include all the features you'd like for your website as we build your site, such as email registration forms. Because we create all our websites from scratch, we'll ensure that it matches your website's design and style.
Do I have the ability to update the website on my own?
Yes, you can. We use WordPress to create your website, which means you can modify it yourself without coding knowledge. We'll also show you the basics of using it by offering you the help of a series of videos.