As AI emerges from its early adopter molds and reaches the mainstream, analysts predict that the technology will take on additional responsibilities and reshape the landscape of numerous sectors. Businesses are already relying on AI assets for more productivity, faster insights, and better customer experiences.
The artificial intelligence (AI) market has been rapidly expanding for several years, with the sector predicted to reach $42.4 billion by 2023.
According to PitchBook, AI businesses garnered $1.37 billion in venture finance last year, more than in the preceding five years combined.
Many improvements in business technology have occurred in recent years. Yet, no recent advances have been as advanced or destructive as artificial intelligence (AI).
So what is fueling this explosive growth, and how will it impact the space in the next year? Let's look at what we may expect from the AI sector as it develops in 2023.
What is Artificial Intelligence (AI)?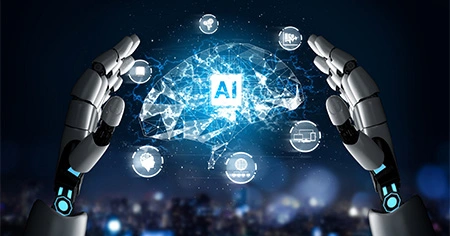 Before looking into how AI technologies influence the corporate sector, it is vital to define the term. The term "refers to any computer program that performs human-like operations such as problem-solving, planning, and learning. Labeling specific applications "artificial intelligence" is like referring to a car as a "vehicle" - it's theoretically correct, but it doesn't cover any of the details. We must delve further to determine which AI is prevalent in business.
How is Artificial Intelligence (AI) Transforming the Business World in 2023?
AI is transforming business, as we currently know it and doing so in various ways. One of the ways AI is affecting the industry is through its enhanced process automation capabilities. Automation in all forms and sizes is a welcome business feature as firms focus on developing their organization, improving user experience, and cutting overhead expenses.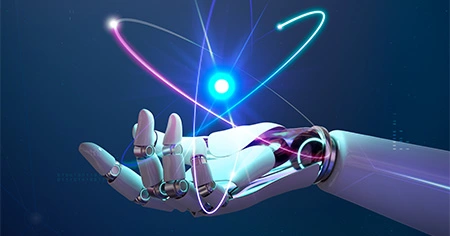 While AI-powered technologies can work as stand-alone business solutions, in many situations, the realities of AI are utilized to make current processes and systems more effective and sophisticated. For example, AI is currently being used to assist web developers in creating visually beautiful and highly functioning website layouts. One example is using machine-learning methods to propose font styles and layout changes based on the target market or corporation. You may build up your knowledge of the industry you wish to work in by developing skills in professions that complement AI systems. This will help organizations' productivity and growth. Here is the following use of AI:
1. Machine learning
Machine learning is commonly used in technologies that collect enormous amounts of data. For example, energy management systems collect data from sensors linked to various assets. The massive volumes of data are then contextualized by machine-learning algorithms and provided to your performance and decision for them to understand energy use and maintenance needs better.
2. Enhancing Personalization
AI allows businesses, particularly marketers, to personalize their services to specific clients. Consumers have less time and are increasingly used to technology, so companies must compete with far more than their products. They aspire to offer the best customer customization and experience possible. Marketers may target specific consumers with advertising by analyzing data and using algorithms to identify and understand consumer behavior. This allows us to make these offers and tailor goods and services to the needs of our clients.
3. Cybersecurity
Artificial intelligence can help uncover problems in network security on computers. Like it or not, AI systems can detect attacks and other security dangers by monitoring trends in data intake. When it detects a threat, it may explore your data for the cause to help you prevent future risks. Your infrastructure will be protected by a second pair of eyes, as thorough and consistent as AI.
4. Consumer Relationship Management (CRM)
CRM may help your staff become more productive and efficient when combined with AI capabilities. It can assist them in handling specific jobs like phone calls, meeting setup, taking notes, calendars, and all manual chores. With AI and CRM integration, businesses may intelligently automate manual operations and rearrange workflow. CRM enables businesses to monitor the sales funnel and correctly estimate customer behavior and income. AI may enhance CRM to improve corporate functions by providing virtual staff help, lead prioritizing, and precise customer segmentation.
5. Data research and the Internet
Artificial intelligence analyses massive amounts of data to find trends in people's search activities and give them more valuable details about their situations. As users use their devices more frequently and AI technology progresses, they will experience a more customized experience. This is fantastic news for small businesses since it will make targeting a particular audience much more accessible.
The Future of AI
How may AI technology be applied in the future? Predicting how technology will evolve is difficult, but most experts believe that "commonsense" jobs will become even more straightforward for computers to handle. Consequently, robots will become more useful in daily life.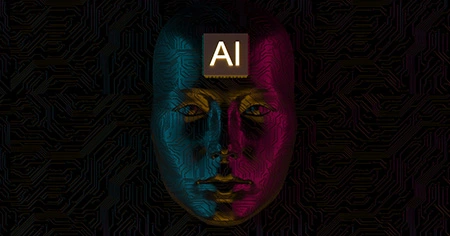 "AI is beginning to make the previously unthinkable conceivable, such as autonomous automobiles," stated Russell Glenister, CEO and creator of Curation Zone. "Driverless vehicles are only a reality because of the availability of training data and powerful GPUs, both crucial enablers. A massive quantity of correct data is necessary to train autonomous automobiles, and speed is critical to complete the training. Five years ago, CPUs were too sluggish, but the development of GPUs made it all feasible." Glenister predicted that graphics processing units (GPUs) would only get faster, broadening the usefulness of artificial intelligence software. ''Massive amounts of quality data and fast procedures are key to AI's success," he said.
Here are six key AI trends that will emerge in 2023:
Expect the following trends in 2023 as firms reconsider how they use AI and make it more successful for business users.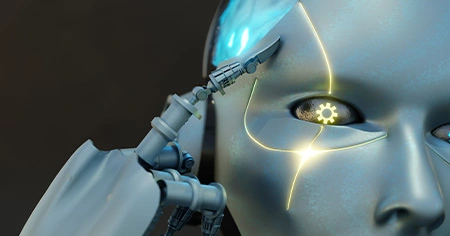 1. Chatbots will chat less and answer more questions:
Chatbots were designed to do human language searches on the data structure (for example, "what times is my appointment?" or "what is my bank balance?"), but they require assistance when looking for unstructured, limitless services (where 80 percent of data resides). Some chatbots feature pre-formed inquiries to steer users to the solution, similar to how a telephone menus tree ("Press 1 to...") directs customers to the information they need.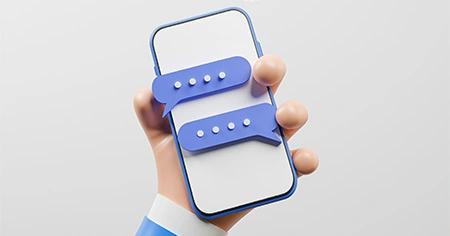 People want to communicate with robots effectively as if talking to humans; they want their inquiries answered immediately and accurately from the outset, without engaging in extended dialogues with bots or sifting through many possibilities. While many chatbots can do human language searches on structured data, they need to meet expectations when locating the proper answers concealed in unstructured data.
Chatbots will have natural language search skills on unstructured data by 2023, removing the need for long back-and-forth conversations with chatbots. Since natural language search recognizes human language and can handle unorganized, text-based data (e.g., files), people may ask inquiries in their terms as if they were talking to someone and obtain appropriate replies instantaneously.
2. AI democratization will continue.
AI is quickly becoming a fundamental difference in transforming business. If you can't rapidly and at scale identify deeper insights in data, your rivals will. Top technical and data science skills will continue to be exceedingly costly since there is considerably less supply than demand. As a result, having more AI consultants and having more low- and no-code features available will become differentiators. This democratization of AI will make it easier for people with varied degrees of experience to use these technologies across all vertical sectors.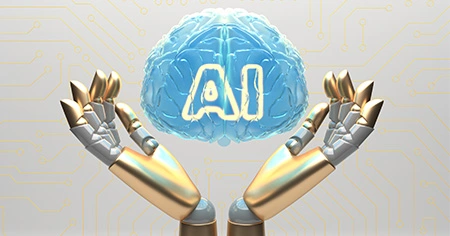 Furthermore, cloud suppliers will progressively integrate AI into their service building blocks, resulting in strong, widely available capabilities and solutions. This is crucial for two reasons:
• Whether they understand or not, more people than ever before will be using AI, putting it at the disposal of the general population.
We're beginning to see the bottom-line commercial drivers of AI, which will filter down from the above large cloud suppliers to smaller IT firms, resulting in even more AI adoption.
3. The AI industry will offer more tools that business users can operate directly.
Companies have been hiring more data analysts and MLEs, but net AI adoption in operation has yet to catch up. Despite extensive research and numerous trials, enterprises are not profiting from production AI solutions that can be scaled and maintained as the business environment develops.
AI will become increasingly democratized in the coming year, allowing non-technical individuals to exploit technologies that abstract away all machine learning complexity directly.
AI will become increasingly democratized in the coming year, allowing non-technical individuals to exploit technologies that abstract away all machine learning complexity directly.
4. Generative AI will be commercialized.
Generative AI is having a moment, and many more goods and services will hit the market in 2023. This field is fascinating since several relatively undiscovered yet valuable use cases exist.
One up-and-coming area is creative AI-powered language applications. For instance, a user can look like their on-screen character in gaming. In a virtual conference, a person with a cold can make their speech easier to understand, allowing them to focus on their job contributions rather than miscommunications.
Unlike AI-generated graphics, which have recently received much attention, commercial application cases are scarce. S2S technology, on the other hand, has the potential to transform the way we operate, and this has the potential to transform customer service. Contact center agents, for example, may utilize generative AI to comprehend calls from anywhere globally, allowing them to address problems more quickly and feel more empowered.
5. The world has arrived at the age of a "peak data scientist."
The lack of machine learning engineers (MLEs) and data scientists has long been a roadblock in firms attempting to realize the benefits of AI. As a result, more people have sought data science degrees and certifications, increasing the number of data analysts; In contrast, vendors have devised creative approaches to reduce the participation of data analysts in the AI production deployment.
Because of the development of foundational models (huge AI models that can generalize to different tasks, thus providing the "foundation" for many AI applications), organizations may construct their apps on top of these systems rather than manually train their models from scratch. Reduced custom model training necessitates fewer data engineers and MLEs, yet more are graduating. Expect the marketplace to respond correspondingly in 2023, resulting in an overabundance of data scientists.
6. AI ethics will become a top priority.
AI still faces complicated legal and ethical challenges despite its demonstrated benefit and enormous promise. The intensity varies; new consequences might vary from unpleasant to hazardous. Deep fakes, biased algorithms, and deteriorated models are all frightening reminders that regulatory regimes must adapt to the rapidly expanding AI industry. While legislative and legal frameworks are actively being developed, with an AI Bill of Rights expected shortly, enterprises must handle AI safely and ethically.
Why Companies Must Use Ai Technology to Change the way They Conduct Business.
AI applications are used regularly in finance, human resource management, and even health care, where large amounts of consumer and client data are kept and retrieved.
AI-powered tools can help medical practitioners diagnose and treat patients more quickly and precisely by processing large volumes of data more quickly and effectively than humans process.
However, AI technology may automate tedious and repetitive data entry and monitoring chores in accounting and human resources departments, boost output, and maximize productivity.
To summarize, AI technology significantly influences how to transform business. As AI continues to imprint on the commercial sector, new technologies will emerge. If you have yet to implement AI into your business model, now is the time to think about how you will do so to create those vast benefits.
Conclusion
AI is extending opportunities and propelling businesses to new heights as technologies advance. It's one of the fastest-rising technologies currently transforming industries. Artificial intelligence may help your organization expand and acquire a competitive edge if implemented correctly. Several organizations strategically incorporate AI technology into their operations to help them meet ambitious goals.