Starting an e-commerce business is a big step, but it's not as difficult as you think. Most e-commerce platforms are intended for novices, including those without coding experience.
This is because creating an e-commerce website necessitates extensive planning. Aside from deciding who will create your e-commerce website (such as an in-house developer using a website builder or a third-party agency with a professional design and development team), you must also decide how to set up your e-commerce site to drive the most traffic and sales.
However, an e-commerce system with CMS capabilities allows you to create your online store in days, if not hours. This guide shares everything we've learned about building an e-commerce website.
Here are the following seven steps to Create an E-commerce Website Design:
1. Purchase a domain name
Every website needs a domain name. Therefore, consider your domain name to be your online address.
The foundation of your e-commerce Website Design is a domain name (also known as a URL). Online stores require a web address in the same way that physical stores require a street address.
Once you've decided on a domain name, check with a domain registrar to ensure it's not already used. Here are some domain registrars to consider:
GoDaddy
Google Domains
Bluehost
HostGator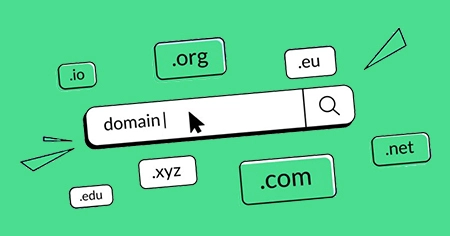 You may already have a domain name for your business. If you do, you can cross this task off your list of things to do when building an e-commerce website.
If you don't, you'll have to choose a domain name. Choose a domain name synonymous with your brand, such as google.com, for the best results. If your desired domain name is unavailable, you have two choices:
Look for an alternative.
Make an offer to purchase the domain name from the current owner.
Whatever path you choose, ensure your chosen e-commerce platform (discussed in the next step) does not provide a free domain name.
Some platforms will pay for your domain purchase; if they do, you should take advantage of the offer.
2. Choose a website builder
Choose a website builder. Some website builders are as follows:
Squarespace
Wix
Web design and development agency
Shopify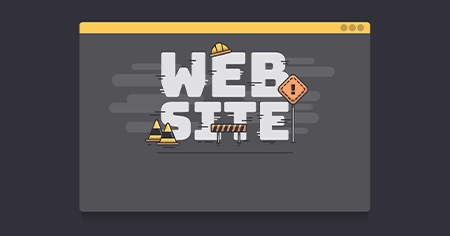 If you use a traditional website builder, such as Wix, Squarespace, or Shopify, the size of this guide on how to create an e-commerce website will be reduced. That's because most builders already integrate with online payment gateways and include features like shipping tax calculators to make your life easier.
On the other hand, working with a web design and development agency necessitates more input from your team.
Of course, you can still benefit from the expertise of a web design firm and the ease of use of a website builder. Many well-established e-commerce businesses will collaborate with professional designers to create or customize templates by best practices to increase sales from visitors.
3. Choose a web-hosting provider
Every website necessitates the use of a hosting service. As you prepare to build an E-commerce Website Design, consider your hosting requirements. The amount of traffic on your website will determine your hosting requirements.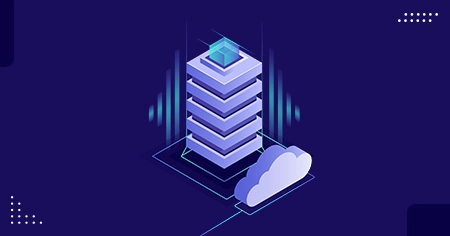 Larger sites have greater hosting requirements, which results in higher costs. As a result, you can expect lower traffic if you're opening a brand-new, unestablished store. In comparison, an established brand considering opening an e-commerce store should anticipate higher traffic volumes.
4. Think about website design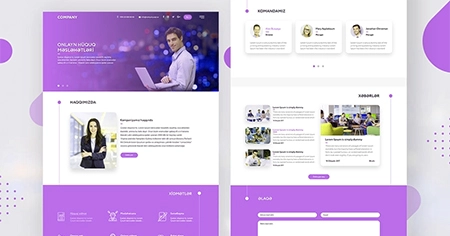 Nobody can deny that an appealing layout is essential for a successful E-commerce Website Design. There are two ways to get a website design. You can go to a design agency and order a custom project or use an e-commerce template from a reputable provider, such as TemplateMonster or TemplateMela. TemplateMonster provides high-quality templates for all major e-commerce platforms (WooCommerce, PrestaShop, OpenCart, Magento, Shopify, and others). Furthermore, whatever e-commerce platform you use for your site will provide you with a large selection of templates, ensuring that you will find a perfect fit for your business. (For example, thousands of high-quality WooCommerce themes are available.).
5. Make sure the navigation is responsive and well-designed
Because many purchases are made on the go, your store should be usable and appealing on any screen size. "Responsiveness" means that the site will automatically adjust its size to fit the screen size of the device on which it is displayed. Do you believe that the essence of E-commerce Website Design is maximum comfort and freedom? Also, if you appreciate your purchasers' time, recognize their preferences and habits and recollect to make your website adaptable. Then, we are confident that a responsive e-commerce design will pay off.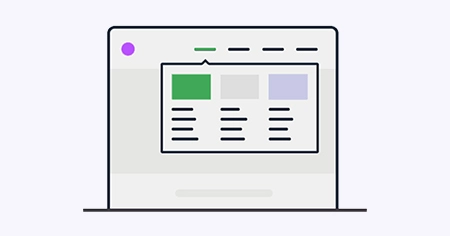 You must have a list of your products divided into categories and subcategories to allow for easy navigation, quick search, and good usability.
Amazon is an excellent example of this type of navigation model. Breadcrumbs are also useful because customers always know where they are at any given time and how to navigate to one of the previous pages quickly.
6. Choose a theme
The next step is to select a theme for your online store. A theme is a template that provides a consistent, sleek, and professional appearance to your store.
Consider the following factors when selecting a theme:
Ideal for displaying your products
Rapid load times
Mobile responsive
Simple to use
Positive feedback
Cost (there are free paid options available) (there are free and paid options available)
You can often add a theme to your website with a single click. Then, depending on the theme and site builder you choose, you can customize fonts, colors, and other aspects of your online store's appearance.
7. Create your other pages
Every E-commerce Website Design should have the following four foundational pages:
About Us/Our Story: Information about your brand and why you started it
Shop/Store: A section where visitors can browse your products.
Frequently Asked Questions (FAQ): Answer frequently asked questions about your products, exchange/return policy, and other topics.
Add products to your store.
Your e-commerce platform will have a dashboard where you can add products to display in your store.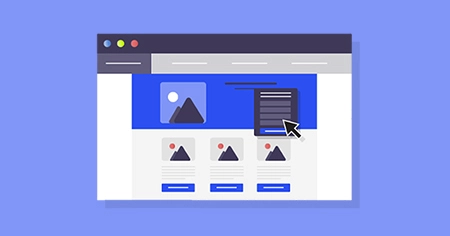 Well-written copy that reflects your brand voice can help you connect with your target audience and increase conversions. Furthermore, responding to customers' questions and concerns builds trust in your products and reduces customer service calls and emails.
Adding pages in most site builders is as simple as clicking Add Page in your dashboard. Following that, an easy-to-use content editor should guide you through adding text and media.
If you're unsure where to start, start with Terms & Conditions, FAQs, or other less intimidating page types. Look for ideas and inspiration for your glitzier product pages by browsing other online stores.
8. Provide contact information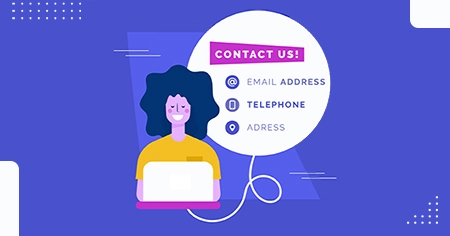 Check that your phone number, newsletter subscription form, and support chat all function properly and are placed correctly on the page. If your company is small, you can involve friends and family in the testing process.
9. Add product images and descriptions
Product photos and descriptions are critical to the success of an online store. Online customers cannot touch, feel, or try out your products before purchasing. Therefore, high-resolution photos and detailed descriptions should be used to recreate this experience as closely as possible.
Write detailed descriptions, including your product's dimensions, materials, and other information buyers require.
Upload high-quality product images or videos (hiring a professional photographer is ideal, but smartphone pictures can suffice in a pinch).
Price your product competitively. Similar brands can be found by conducting research.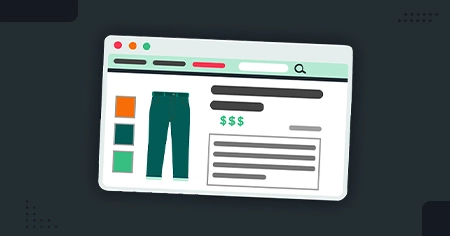 Display photos from various angles, weights, dimensions, and special features. You can even include video tutorials and demonstrations. Remember to include SEO keywords in your product titles and descriptions to assist interested customers in finding your products.
Clearly describe and demonstrate the appeal and value your products provide. Your descriptions and photos must make your products stand out and persuade customers to buy.
10.Choose an online payment gateway provider
Whether your e-commerce store uses a website builder or a web design agency, you'll need to select an online payment gateway provider. You must select one of these providers if you want to accept online payments. Remember that while many website builders support the leading online payment gateway providers, they charge a fee for using them.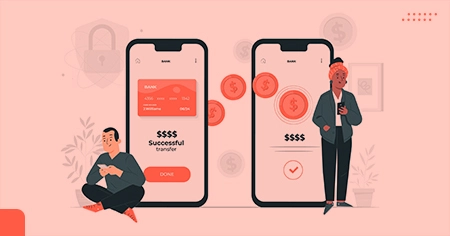 Shopify, for example, charges a transaction fee of up to 2%. In comparison, you can avoid these transaction fees if your company works with a web design agency to create a custom site (rather than using an e-commerce platform integration like Shopify). While 2% may appear to be a small price, it quickly adds up.
11. Setup Shipping and Delivery
Unless your e-commerce business is based solely on digital products delivered via email, you will need to set up shipping software and delivery options for your e-commerce store.
Customers today want products more quickly than ever, thanks to the Amazon Effect. That is why using two shipping fulfillment services like ShipBob makes sense. There is, however, a cost to this. However, there is a cost to this. If your E-commerce Website Design does not have a high order volume, it might not make sense to provide it to your users.
That is why it is critical to research shipping costs and order fulfillment. It may make sense to handle your fulfillment if you only ship a few daily orders.
However, suppose you are running out of inventory storage space and spending so much time on shipping and fulfillment that you cannot focus on anything else. In that case, it is time to consider outsourcing it to a third party.
For your e-commerce marketplace, there is nothing like a one-size-fits-all shipment solution. So instead, shop and get quotes, looking for dependable partners to pass on their shipping savings to you.
12.Consider your refund policy
Describe how customers can return a purchased item and receive a refund if it does not fit or function properly. This will increase customer trust in your products and persuade even the most skeptical customers of your willingness to assist them.
13. Comply with PCI requirements
Remember to handle and protect your customers' personal information with care. Many people are hesitant to provide personal information to unknown merchants until they provide specific personal data protection guarantees. For example, it is necessary to include a link to your site's PCI system in the footer menu.
14.Testing your e-commerce website
After you've completed the above steps for creating an Ecommerce Website, you can begin designing! Follow these best practices when creating an Ecommerce Website Design for the best results: Once your e-commerce website's UX design is complete, you can begin testing it. Request that family, friends, and coworkers use the site. Please keep track of any issues they raise and any feedback they provide.
Consider making changes — or A/B testing those changes — when your website goes live if someone finds something confusing, such as checking out.
15. Launch your e-commerce store
The finish line is near.
Here's a pre-launch to-do list:
Check all of your product information, particularly the prices and descriptions.
Place a test order (Wix and Shopify both support test orders, so you don't have to spend real money).
Check that no links are broken and that they lead to the correct pages.
Check that all product images have loaded.
Use your contact form to send a test message.
Request that a friend reviews your website; a fresh pair of eyes may notice something you missed.
Once satisfied, publish your site and pat yourself on the back - you're now an e-commerce entrepreneur.
Conclusion
If you have wanted to know how to start an e-commerce business, you should know that it doesn't take expert coding skills or months of work.