We truly believe in doing it right the first time.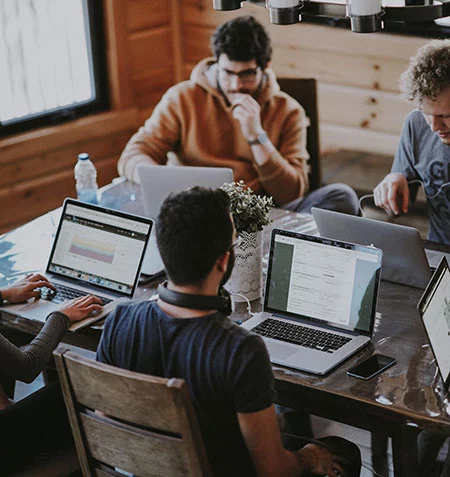 We have authored over 200 solutions for streamlined business operations and improved efficiency that are used by millions of users every day around the globe.
We have helped startups, SMBs and Enterprises discover new heights, redefine processes that break the mold of mediocrity, and optimize operations to obtain maximum compliance and efficiency. Our work alongside decision-makers has transformed over 200 organizations to do more, achieve more, and build up better.
Value we bring to the table
Even with our experience, we keep our ear to the ground. We like to keep our clients in the thick of the things where there's maximum visibility and response time required to ask for a change is minimal. We are transparent, self-regulating, and prefer to over-communicate; we always keep our clients at the helm of their projects.
Services we offer
This is where we shine
Pre-Project Consulting
Founders and Leaders have an acute business sense and are usually spot-on while determining the needs and pains of their target market. Things get bumpy when they try to translate the business idea into a digital business model. Even with prior IT knowledge, building and launching a digital business is an entirely different beast. 12 years in we definitely know our way around and can help you validate your idea through our One-Day workshop.

Team Size : 2 resources

Timeline : 1 Day to 1 Week
Discovery Session
It makes sense to go into a Discovery Session with us when you are pain-aware and actively looking for a solution, or experiencing latent pain and trying to figure out what's rocking your boat. Discovery Sessions are designed to provide a clear-cut outline for, and granular visibility into your current situation. Our Business Analysts take a customer-first mindset while listening to your problem statement and happily spend the day brainstorming the solution that will custom fit your business. Think of them as your personal tailors paying you a home-visit to size you up for that Italian suit you've had your eyes on for a while.

Team Size: 2 resources

Timeline: 2 – 3 Weeks
Project Delivery
Our design and technical team leads work with Business Analysts to deliver the Project Blueprint, which defines the Scope of Work for our development effort. We work only with reliable and widely adopted mobile and web technologies with a wide support base to engineer mobile and web apps, end-to-end and integrated software solutions that solve real-world challenges and bring innovative ideas to life. For best end results, we highly recommend that you start with our Discovery sessions before moving into this phase.

Team Size: Variable

Timeline: Variable
Project Management & Support
It starts with a Code Audit. Code Audit allows us to give you an honest opinion on whether you should use the same code to build on top of it, rework the code to make it stable and keep maintaining it, or redo the project from scratch. These three recommendations in our lingo are termed as Project Takeover, Project Rescue and Project Remodel, respectively. Our recommendations are based on the timeframe required to bring the existing code into a stable form, and the costs associated with that effort. We always recommend the option that guarantees an optimal mix of minimal financial investment and the quickest approach to your product becoming useable again.

Team Size: 2 resources

Timeline: 2 weeks
Team augmentation
Each of our experts are capable of working synchronously and asynchronously within or outside of their teams. This means that we have the ability to deliver the work for you, or work as an extension of your team to get your project past the finish line. Let us tell you more about this model over a call.
Contact us
Values that define us as a company
We sincerely believe that quality of work is our biggest advocate, and our greatest marketing strategy. We therefore take great care to take on projects that come with a realistic timeline and a responsible budget.
We firmly stand for quality, transparency, ethical coding practices, vivid communication and open project management processes.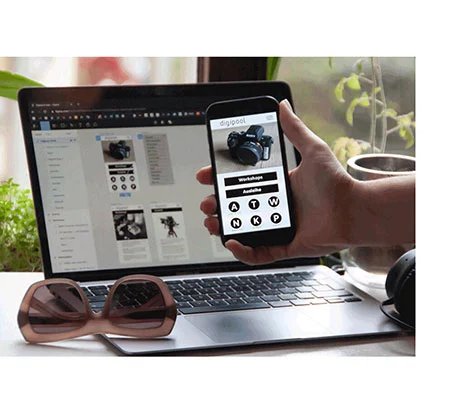 1
Quality
It's the gold-standard here at SoftCircles. Quality takes research, and research takes time which means the projects we take on will require a reasonable timeframe and budget to deliver them properly. Delivering an MVP that miraculously is an instant hit with the target audience in under 1 month for say $5,000 - $10,000 is just not our cup of tea.
2
Transparency
We believe that the reason the Software industry gets a bad rapport is because some of our peers try to cheat their clients into paying exorbitant amounts of money for lower quality builds. Legitimate businesses have to therefore resort to trust-building exercises such as declaring the costs and timelines upfront with a promise to deliver on time. In addition to all this, we go the extra mile and offer cost-absorption for the extra time we take to deliver a project in order to safe-guard the interests of our customers and instill confidence in our business name.

It's hard for us to do it, especially since we keep the information free flowing, but we happily bite the bullet if it means repeat business.
3
Ethical Coding practices
We don't copy code. We don't reuse the same modules we wrote for another customer that are locked under an IP Contract with the owner of the code. We don't resell your products to your competitors for a short-term gain and long-term disadvantage. We are ethically responsible individuals and a socially responsible company. We understand that our first loyalty resides with our customers and we take good care of them.
4
Vivid Communication
Our communication model is extremely transparent and free flowing. Our customers are encouraged to do a standup meeting every week to see the actual progress of their project. In addition, we send out weekly reports to our customers to keep them abreast of the development process.

This practice is highly appreciated by all our customers. They are always apprised of the development phase no matter their involvement level or geography, and can easily map the effort with their financial investment. Nothing beats a meal that was cooked for you, in front of you.
5
Open project management practices
We achieve our transparent communication model by allowing you inside access to the project management process. For this, we open a Jira board with you where you can see how we have broken your project down into subsets (Sprints) and which Sprints we're working on first.

Through this process, we eliminate the communication gap that garners distrust and customer dissatisfaction in the process of software development, and we are able to get your timely feedback as both our companies are moving forward at the same pace.
Trusted by ambitious companies, brands, and founders.
Partners





Top app development company
---
Find the latest industry trends, to keep you at the top of your tech game. All curated by a top app development agency, read more on our blog.
Carpe diem!
Today is the best day to talk to us about it. That's right, your project deserves a conversation!
Contact Us
Stuck trying to fill those empty pages?
We've got a one-day workshop to set you up! Feel free to register anytime.
Workshop